Skorvion Games
is creating Videos on Games and Personal Development
Select a membership level
Level 1 - Technician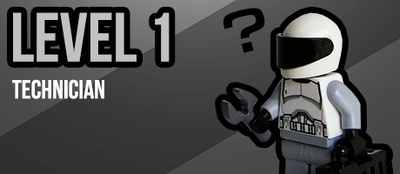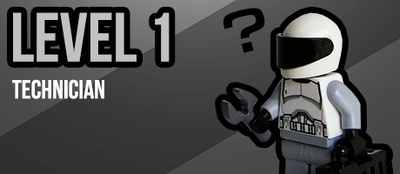 "Want to play support? Here, our stuff needs repairs. Don't worry, you got this!"

PATREON BENEFITS:

[ All Benefits Included ]

You always get all of the benefits! Pledge whatever amount you feel is fair and are comfortable supporting us with!

WHAT YOU GET:

Patreon Updates
Gain access to information you won't find anywhere else.

Behind The Scenes Content
See occasional previews of upcoming content, learn about our workflow, or get some rare sneak peeks at various things we spend our time on.

Internal Community
Join our insightful community to socialize, learn more, and keep in touch. We're usually a pretty cool bunch of people!

Exclusive Access on Discord
Unlock a special user role on our community chat that gives you access to a hidden patron-only section, where you can talk with us and other Patrons.

NOTE: You must connect to Discord here on Patreon in order to automatically get your special user role and gain exclusive access. There should be a Discord button somewhere in your interface in connection to the Skorvion Patreon page. Please get in touch if this process does not automatically grant you access, so that we can fix any unexpected issues and set you up properly!

Game Nights / Community Events
Join occasional online events where we all either play games, just hang out or do something cool together!

NOTE: Activities may vary. The focus in games will always be on having fun and not competitive play. Events are organized on our Discord server, so check there to learn more.

Skorvion.com Credits
Your name/alias might be featured on a special thanks page in honor of your dedicated support! (skorvion.com/special-thanks)


Includes Discord benefits
Level 2 - Light Infantry
"Ready for action? Bring snacks and burn your mini-map for the best results."

PATREON BENEFITS:

[ All Benefits Included ]

You always get all of the benefits! Pledge whatever amount you feel is fair and are comfortable supporting us with!

Please read the first (Level 1) tier description for more information on currently listed benefits.

Includes Discord benefits
Level 3 - Heavy Infantry
"Happy now? You get to blow stuff up! Backpack contains surprise mechanics."

PATREON BENEFITS:

[ All Benefits Included ]

You always get all of the benefits! Pledge whatever amount you feel is fair and are comfortable supporting us with!

Please read the first (Level 1) tier description for more information on currently listed benefits.

Includes Discord benefits
About Skorvion Games
What is Skorvion Games?
My name is
Antonio Zidar,
and I'm the creator of a
YouTube channel
about how games can deeply enrich your life, called
Skorvion Games.
So hey, welcome to my
Patreon!I make videos
that show how games can motivate you, inspire your creativity, develop your skills and passions, help you through hard times, and ultimately fuel your personal growth. You will also find some cool game development sprinkled in along the way!
You can learn a lot about me and what I do from my recently started
Inspirational Reviews,
a well-received video series
where I present the design, story, atmosphere, and legacy of my favorite games in a very uplifting and meaningful way.
I have a strong passion for
helping others learn with games and live with purpose
- and would like you to help me create more useful and entertaining content. While I have yet to publish a considerable amount of content (working on it), I wanted to have a good place to direct people who wish to support my work.
What is Patreon?
Patreon is
a service where you can pledge monthly payments to support creators
(like myself). This ongoing funding allows me to focus on my work rather than worry about money.
As funding comes directly from fans of my work (patrons), I'm not forced to edit or censor myself to secure other sponsorships and advertising deals. With predictable monthly income and full control over creative work - my main responsibility is to you, the patrons.
Why do you need my help?
I want
to grow Skorvion Games independently
so you can interact with my content knowing that the final product is always exactly as intended.
Having Patreon as my primary source of income would be the best case scenario, as I could then focus exclusively on making content for you to enjoy. I would much rather work in service to my patrons than someone who doesn't share my interests or isn't doing much to make the world a better place.
How can I support you?
Select a membership tier and
join me as a patron!
Even just $1 per month goes a very long way in supporting my work, and you can cancel or upgrade your pledge at any time.
But please, only pledge an amount you're comfortable with and can live without. I don't want to make your life harder if you can't afford to pledge right now. You're awesome for even considering it, and have my lasting gratitude either way.
Payments are processed automatically at the start of each month. You will get most of the benefits immediately after pledging.
Although such information often varies, a single $1 pledge on Patreon can contribute more than about 1000 video views on YouTube in both value and reliability. Your involvement has a very helpful impact and makes a big difference!
What do I get in return?

As a thank you for your support,
Patreon membership comes with some benefits.
These can include exclusive access to certain community features, content from behind the scenes, community events, your name listed in credits, and other benefits.
Please note that I consider your pledge primarily in the spirit of a donation. Level benefits are a way to express my gratitude and appreciation for your generosity. You should ideally pledge to support my work, stay updated, join our community, and get more involved in what we do here.
Check the first membership level's description to see what benefits are currently listed. Every level provides the same benefits, so you can freely choose a comfortable monthly pledge amount without any additional worry or fear of missing out.

Anything else before I join in? :)
Over time,
I want to grow Skorvion Games as a small team and expand into game development
to create meaningful games. This is my dream and current long-term goal. So I want you to have an idea of my future plans in addition to the YouTube channel.
If you have any questions or are unsure if this whole Patreon thing is something you would like to get involved in, then please feel free to get in touch! I'm happy to be of assistance and will do my best to realistically alleviate your concerns. The best way to get my attention is definitely through 
Discord
, so hop on over and contact "AZ-Stalker" (the one with the lime green colored name).
Alternatively, you can help support my work by donating directly via PayPal or contributing in Bitcoin (among some other options, such as Dogecoin). I highly prefer Patreon, but also understand that this option might not be for everyone. You can find more information about such options in the support section on 
Skorvion.com
.
Note that you can find Skorvion Games on these sites:
Website
|
YouTube
|
Facebook
|
Discord
|
LinkedIn
Love playing games? Interested in self-improvement? Think game design is cool? Then there's a very good chance you're exactly the type of person I make videos for! I sincerely hope my videos and our supportive community add to your life in some unexpectedly cool, useful and meaningful way!


Thank you
for considering joining my Patreon community! It really means a lot to me, probably more than you know.
Antonio Zidar (AZ)
skorvion.com


The first milestone goal marks the healthy start of the Skorvion Games Patreon community. This is officially a thing now, and I can't wait to see what happens next.

Thank you!

1 of 3
Become a patron to
Unlock 12 exclusive posts
Connect via private message
Recent posts by Skorvion Games
How it works
Get started in 2 minutes