Jon Skraentskov
is creating books, doodles and cartoons
Select a membership level
Steaming Hot Freshly Brewed Cup o' Joe
-Access to patron-only content
-Photos of process and sketches
Salted Caramel Mocha Frappuccino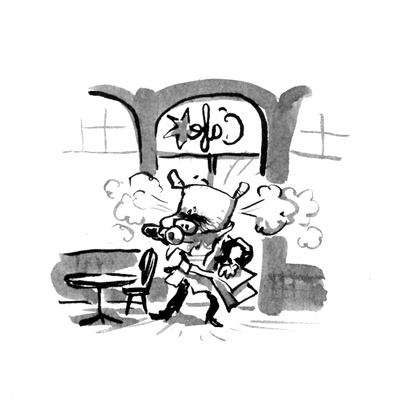 -High-quality downloads (.jpg, .mp3)
-A free PDF version of The Hunt for the Autumn Dragon 
-Plus all previous rewards 
Freshly Brewed Pot of Coffee
-10% Discount on signed prints  
- A free copy of The Hunt for the Autumn Dragon
-Plus all previous rewards
De Lux Geisha Arabica Ethiopian Coffee
-A free signed print
-Plus all previous rewards 
Have a nice cuppa something :)
About
Why patreonize me?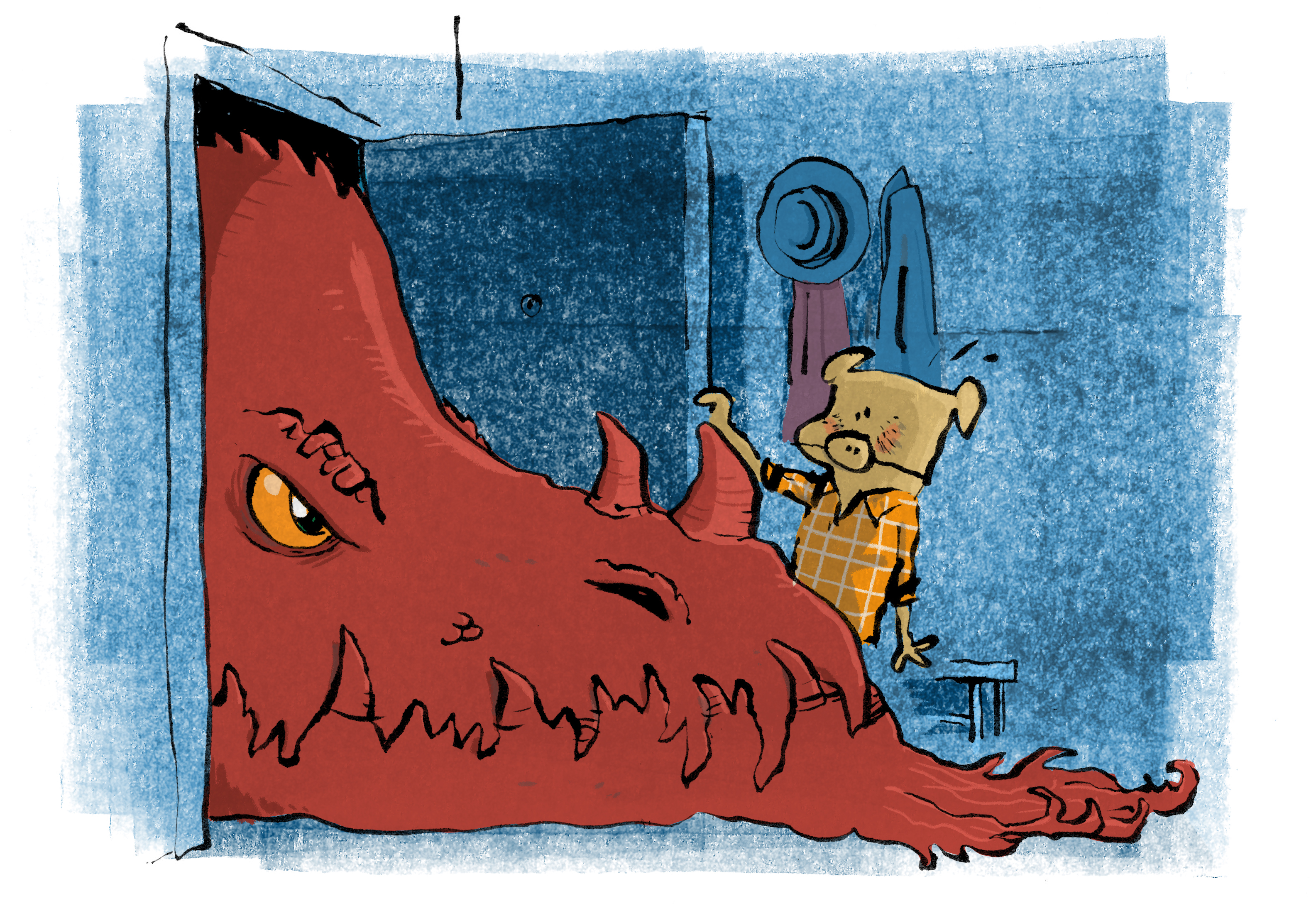 Current Project: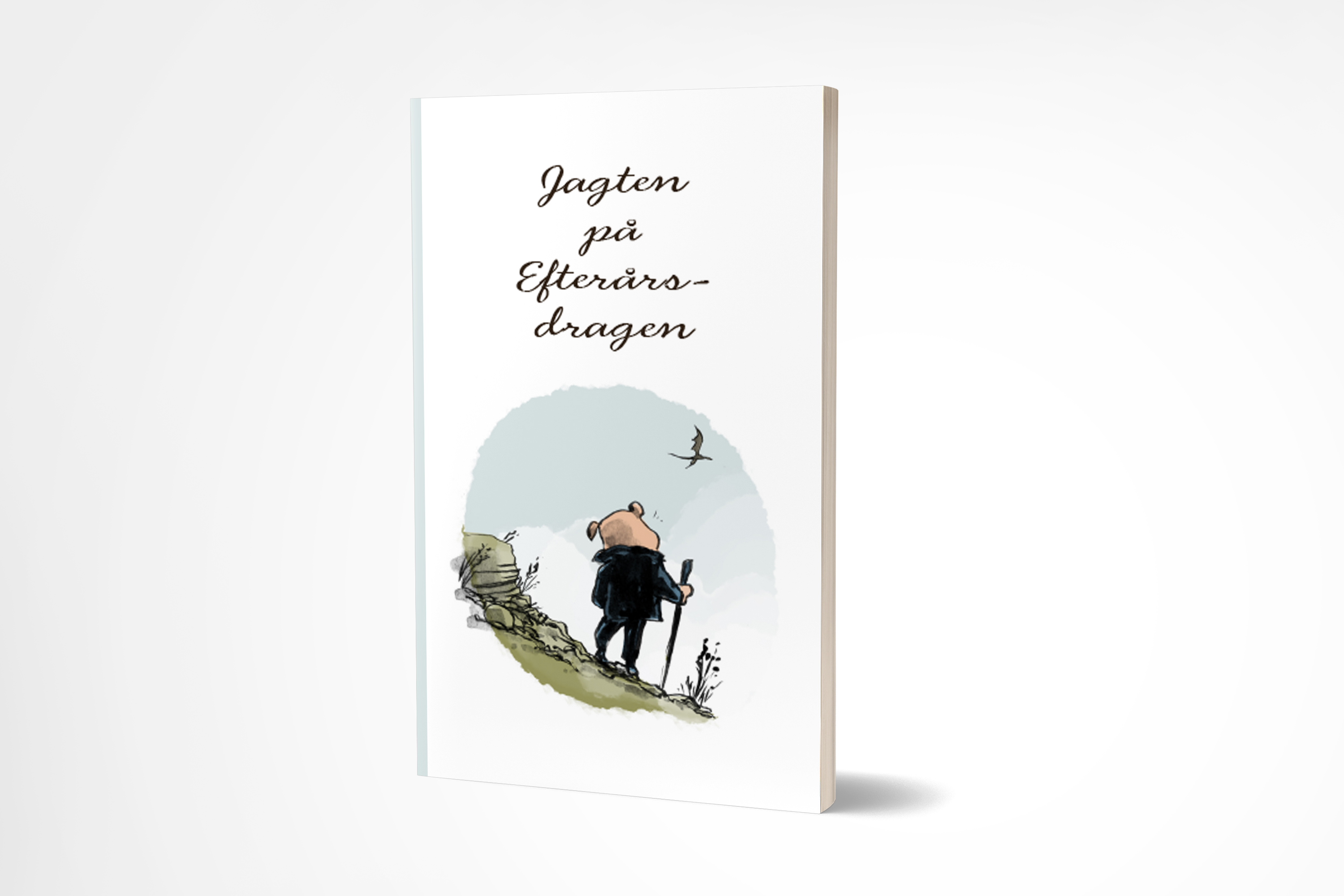 Book: The Hunt For The Autumn Dragon.
I'm currently working on a childrens book (for adults too) called The Hunt for The Autumn Dragon. It is about people fearing what they don't know - in this case the suddenly appearance of a dragon.
STATUS:
I'm currently editing the final text and the artwork is almost done. The first printed edition will be in Danish, but I'll be translating the text into an English version afterwards
:).
The story takes place in and around the small village, Tinkertown, where autumn just has arrived. The protagonist Mortimer is out for a walk in the countryside, when he suddenly discovers a dragon in the sky. It turns out, that the dragon is the fabled Autumn Dragon - the one that brings autumn to the world.
The Dragon in itself doesn't pose any threat to anyone, but as soon as the good people of Tinkertown hears about the dragon, they put together a hunting crew to put it in the ground! Mortimer sets out to warn it, before the villagers can have a chance to shoot it, and the hunt is on...
The book will be in colour an about 80 pages long.
Webcomic
Reddet På Stregen
is my frequently - almost daily (when works permits it) - updated webcomic, commenting on resent events (political and social) as well as slice-of-life happenings.
The text that goes along this drawing says:
"Croquis - hard to spell, harder yet to master...
(I guess that why English speaking people call it "nude drawing" - at least you don't have to fail both challenges!)"


Currenly
Reddet På Stregen
is only in Danish, but you can find almost the same content on my Instagram account, and that is in English. The main difference is, that my webcomic is hosting the artwork in higher resolution and is written in my native tounge: Danish.
Mark you - contend on Reddet På Stregen will always be free, but with your help, I can spend more time making even more webcomics and cartoons.
Instagram
As I said above, I update my
Instagram account
on an almost daily basis but I have been doing that since 2015. I've been posting hundreds of pieces of artwork on Instagram, so you better check it out
here and now
:D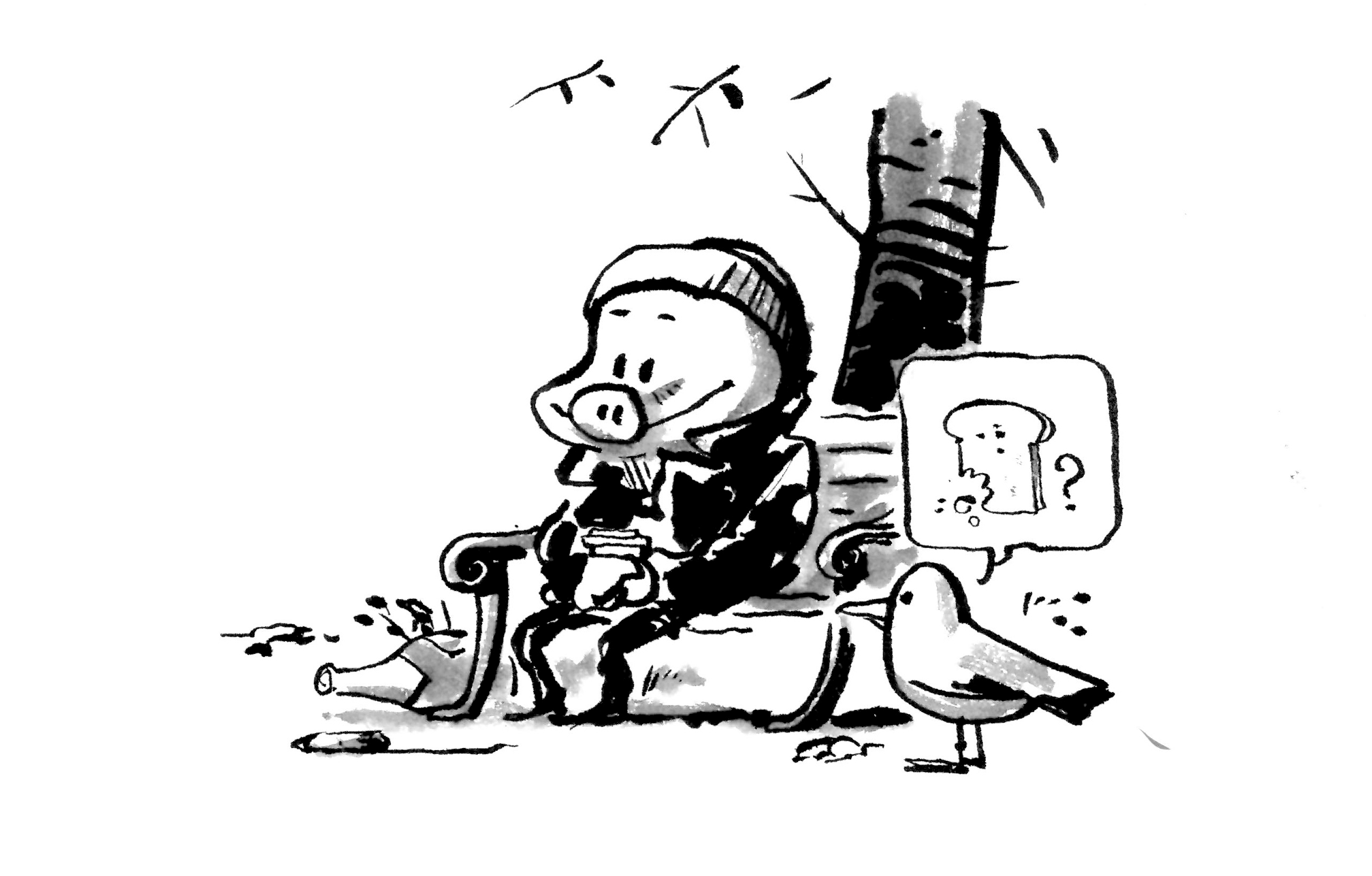 1st of January 2019 I posted this happy guy, as I for the first time in years did not suffer from any New Year hangovers.


Next Project:
The Last War
The Last War is a graphic novel, that takes place in the beginning of the 20th century, as the world suddenly is attacked by merciless Martians (of course they're Martians, so they have to be, right?)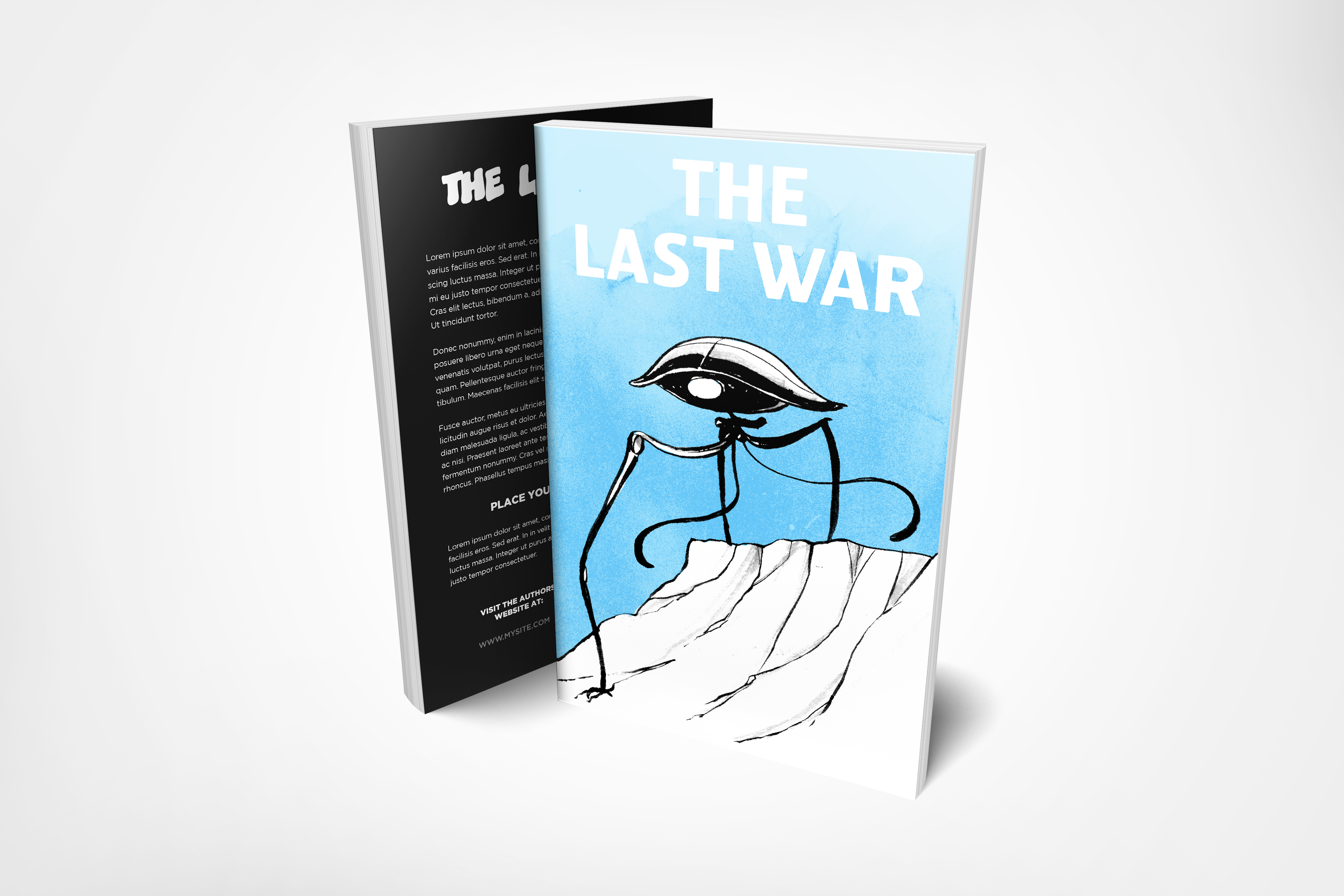 STATUS:
I'm currently editing the final text. the artwork is almost done. Still needs a few scenes.
Wall calendar:
This year I'll be printing wall a 2021 calender with selected drawings I've made during the year.
I did calendars in both 2018 and 2019 and sold them all from my
webstore
(together with books and prints I've made).
I'll be sure to give notice some time later this year, when next years calendar is ready for anyone to purchase from my webshop. It'll be printed in Danish, but the names of the months are pretty similar til the English, and even my US customers have been quite happy with the previous calendars anyway :)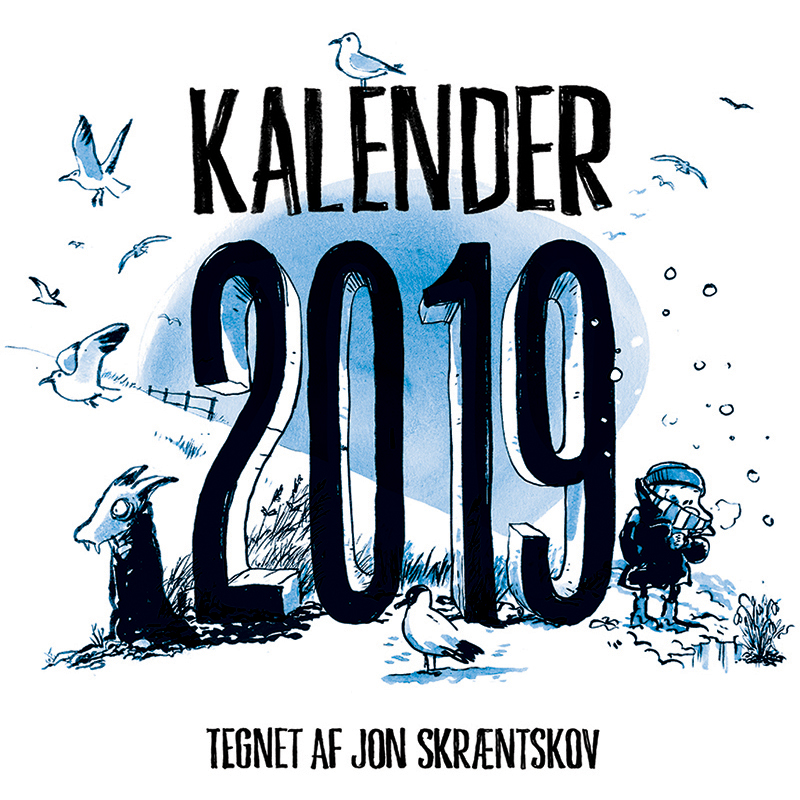 And who am I?
My name is Jon Skraentskov. I'm living and working as an illustrator and comicbook artist in Copenhagen, Denmark. And I draw a lot. Please help me continue creating cartoons and doodles, stories and other funny stuff! Visit my
webcomic
, my
website
here OR you can find med on
Facebook
,
Linkedin
,
Tumblr
and
Instagram
.
Anyway...
So do you find any of these things interesting or mildly inspirering?

I hope you do! 'Cause I made this simple $1 Patreon for those who'd like to accompany me on my work and to support it.
Thanks for reading this far.
All the best
Jon Skraentskov,
Copenhagen 2019
By becoming a patron, you'll instantly unlock access to 5 exclusive posts
By becoming a patron, you'll instantly unlock access to 5 exclusive posts
Recent posts by Jon Skraentskov