Jon Skraentskov
is creating kunst, bøger, doodles og tegneserier
Select a membership level
Get exclusive patron-only merch
Cup o' Joe
DK:
-Adgang til patron-only indhold
-Foto af mine arbejdsprocesser og skitser

ENG:
-Access to patron-only content
-Photos of process and sketches

Espresso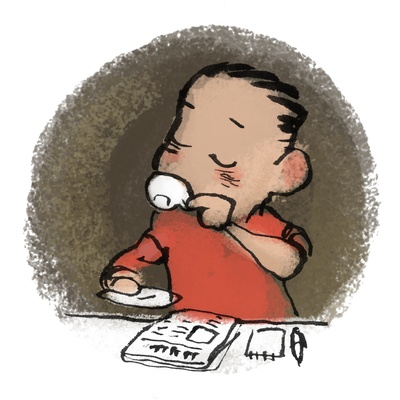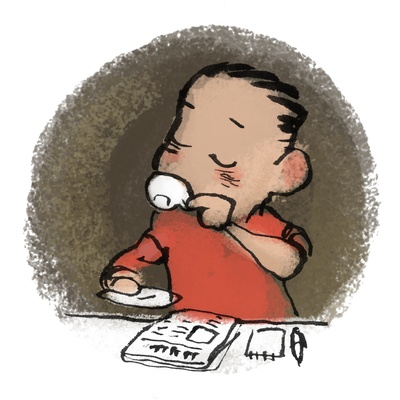 DK:
-High-quality downloads (.jpg, .mp3)
-Gratis PDF version af bogen Ræven og Dragen
-Plus alle tidligere belønninger

ENG:
-High-quality downloads (.jpg, .mp3)
-A free PDF version of  the book The Fox and the Dragon
-Plus all previous rewards 

Et farveprint sendes til dig efter 3 mdr som tak fra mig.
French Press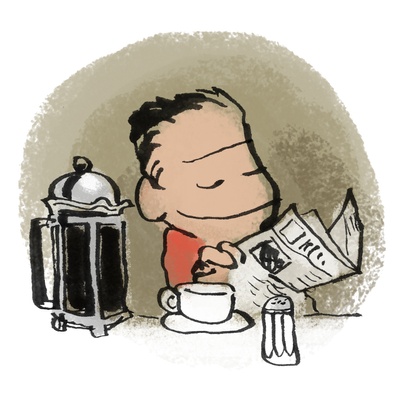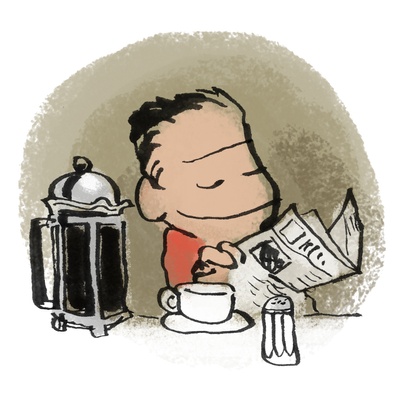 DK:
-10% discount på signerede prints
-Gratis eksemplar af bogen Ræven og Dragen
-Plus alle tidligere belønninger

ENG:
-10% Discount on signed prints  
- A free copy of The Fox and the Dragon in Dansih
-Plus all previous rewards

Et farveprint sendes til dig efter 3 mdr som tak fra mig.
Café de Lux Geisha Arabica Ethiopian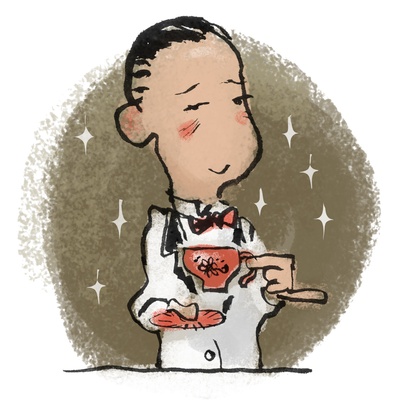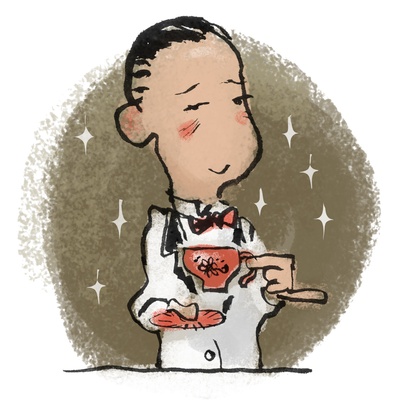 DK:
-Et gratis signeret print
-Plus alle tidligere belønninger

ENG:
-A free signed print
-Plus all previous rewards 

Includes
Exclusive Mug -

Have a nice cuppa something :)

Exclusive Mini Print -

Et farveprint sendes til dig efter 3 mdr som tak fra mig.
About Jon Skraentskov
(English version below)
Hvorfor støtte mig på Patreon?
Primært fordi jeg tegner og skriver rigtig meget og har meget på hjertet. Men det kan i sig selv være svært at leve af. Derudover lægger jeg meget af det jeg tegner tilgængeligt online, fordi jeg synes det er vigtigt og fordi det underholder. Det gør jeg helt kvit og frit.
 Og med din hjælp kan jeg lave mere af det.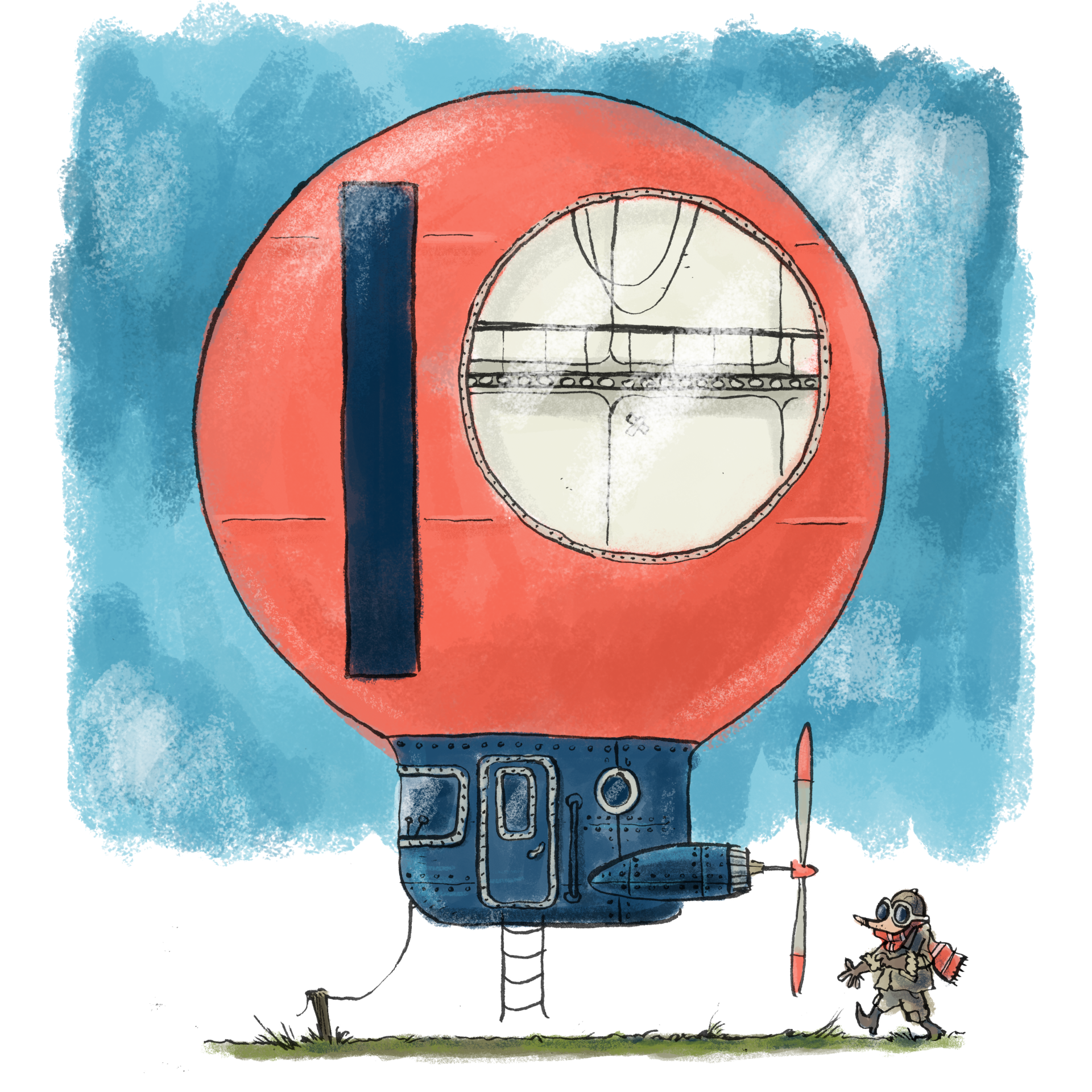 Mod at støtte mig moralsk og økonomisk får du til gengæld - for ganske få penge - indblik i mine arbejdsprocesser, tanker og overvejelser, såvel som mulighed for at se ting, jeg ikke publicerer andre steder, downloads i høj opløsning og prints og forskellige former for merchandise, rabat i min webshop og meget mere.
Her er lidt om hvad jeg for tiden så har gang i:
Igangværende projekter:

Bog: Ræven og Dragen.
For tiden er jeg ved at afslutte børnebogen Ræven og Dragen (der også er for voksne! Meget vigtigt!) Den handler primært om at overkomme sin frygt - også selvom det måske ser farligt og uoverkommeligt ud til at begynde med.
Dragekongen stopper den lille ræv, og kræver at den lille ræv bringer den 3 forskellige gaver, ellers vil den æde den. Nu afslører jeg naturligvis ikke hele handlingen her her, men den første ting ræven skal bringe dragen er noget, som dragen aldrig har set før, i hele sit tusindårige liv...
Heldigvis er ræven smart, og det får den brug for at være for at finde de tre gaver, men er den nu også smart nok?
Status:
 Jeg er ved sidste gennemlæsning af teksten, og den er ved at være i vinkel. Desuden mangler jeg at tegne de sidste par tegninger, og en enkelt vignet, og så er den good to go! 
Bogen udkommer hos 
ABC Forlaget
- forhåbentligt senere i år. Den bliver omkring 40 sider lang, i farve og ret stor. 
Webcomic: Jons blog.
Jons blog
er min tegnede webblog/webcomic, jeg opdaterer så ofte jeg kan - og i perioder dagligt - når mine betalte opgaver tillader det. Det er en god blanding af Slice-of-life observationer, tegnede kommentarer på aktuelle begivenheder og ren satire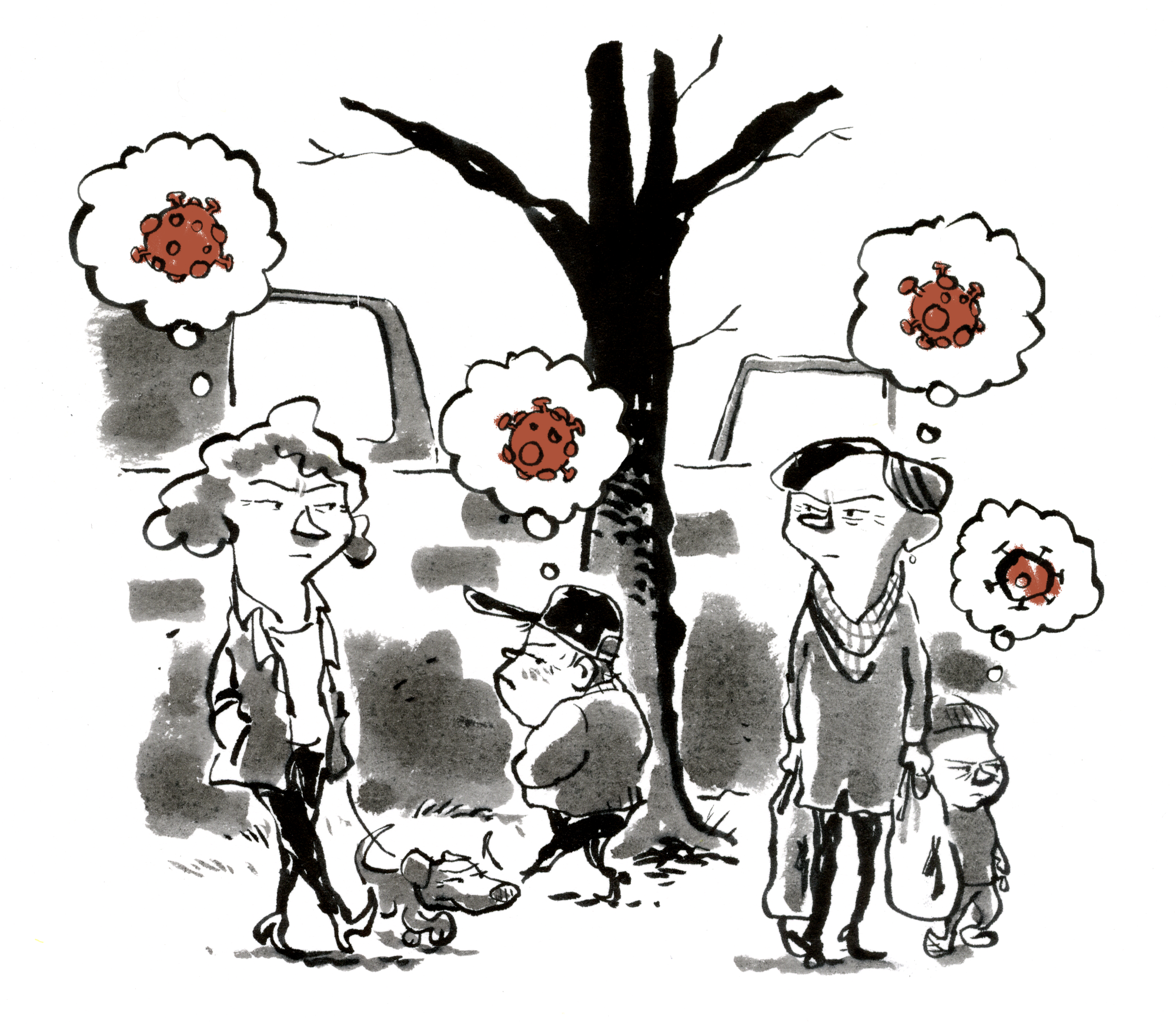 Jons blog er kun på dansk, men meget af det, jeg uploader der, ryger også på min instagram-konto på engelsk. Den største  forskel er, at indholdet på Jons blog er i højere opløsning, og ofte kan downloades også i høj opløsning her på patreon.
Indholdet på Jons blog vil altid være gratis, men med din hjælp kan jeg bruge mere tid på at lave endnu mere indhold - og af højere kvalitet.
Instagram
Som jeg nævnte før, så opdaterer jeg også min 
Instagram account 
næsten dagligt, og har gjort det siden 2015. Jeg har uploadet hundredevis af små og store tegninger og ideer, så smut lige over og tag en kikker :D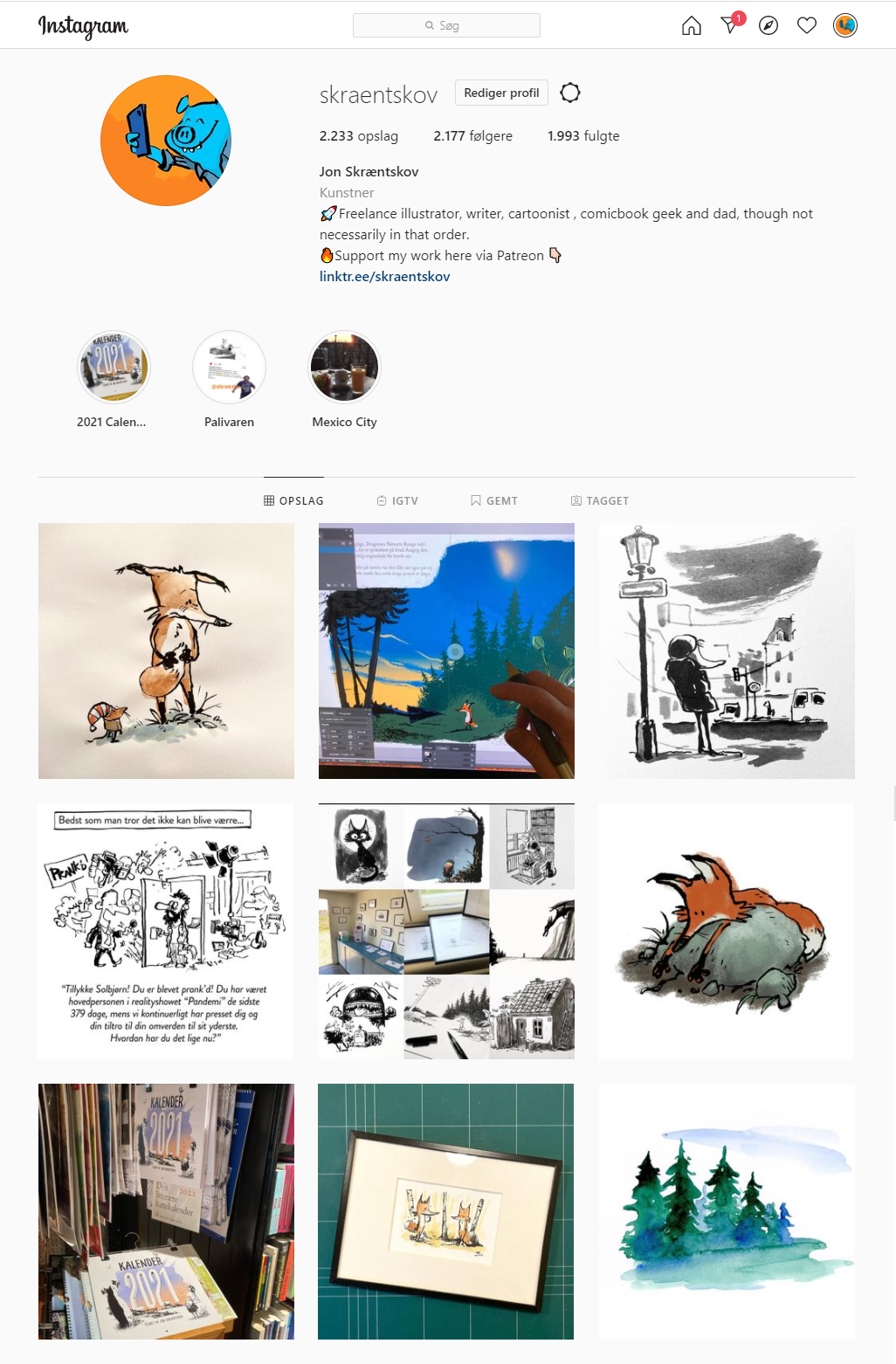 Kommende Projekter:
Bog: Den sidste krig.
Den sidste krig er en historei der foregår i begyndelsen af det 20. århundrede, da vores verden pludselig angribes af marsboere. Udgangspunktet er naturligvis Klodernes kamp, men det er en anden historie jeg ønsker at fortælle.
Min vinkel handler om ensomhed, kærlighed og risikoen ved at leve i et samfund, hvor klimaet er ved at bryde sammen - i Den sidste krig er det dog ikke os selv, der er i færd med at ødelægge det, men marsboerne, i deres forsøg på gøre planeten beboelig for dem selv.
Bogen er på dansk.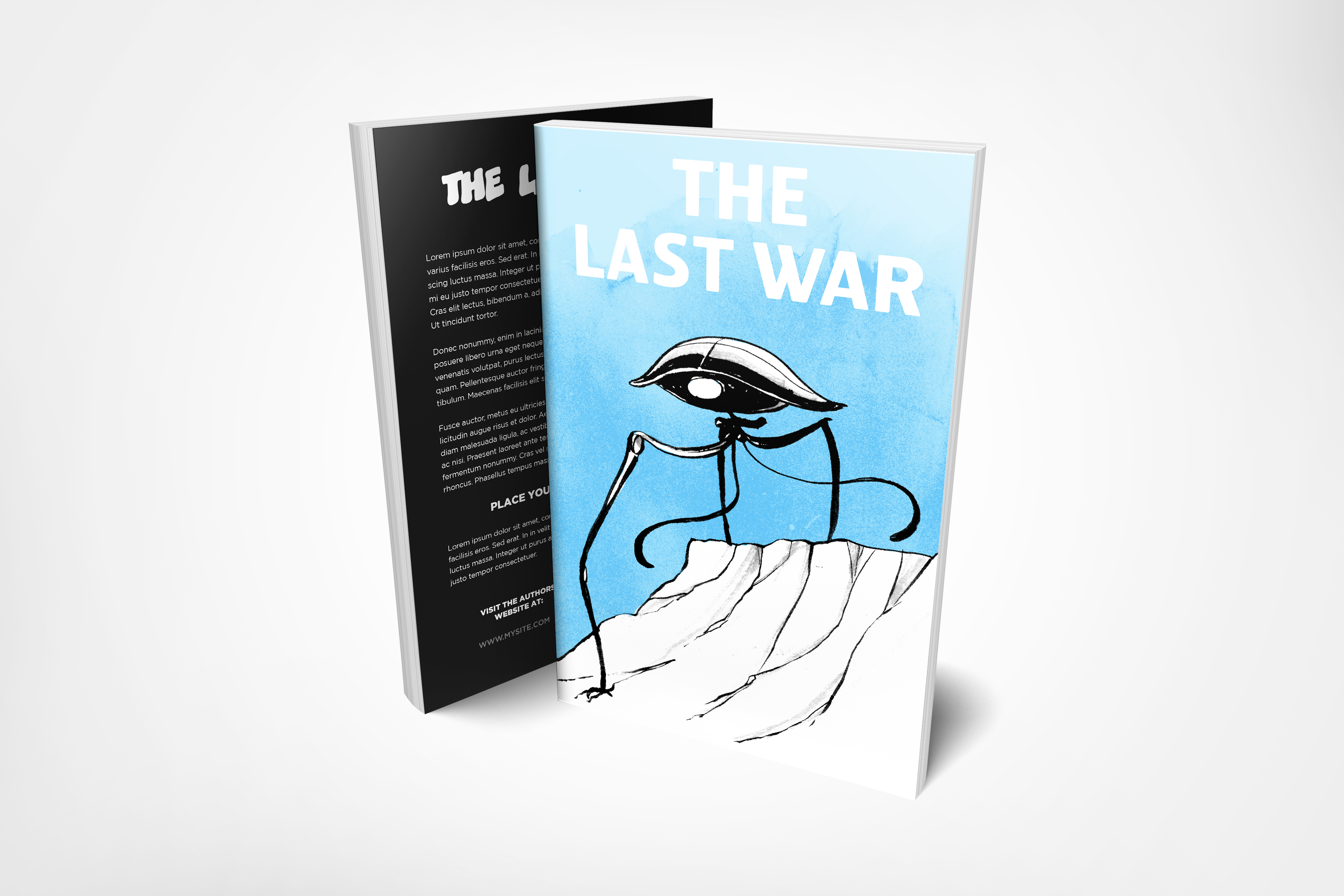 Status: 
Jeg har en del tegninger færdige, men mangler at få teksten helt på plads.
Bog: Jagten på efterårdragen.
Min anden dragebog. Jeg har helt klart en ting for drager :D
Igen en børnebog voksen kan læse med på - og denne gang hedder den Jagten på efterårsdragen. Igen handler historien om frygt, men i denne bog handler det om at være bange for det man ikke kender, og om at være forudindtaget, og hvor galt det kan gå.
Historien forgår i den lille, hyggelige by Tinkerby, hvor efteråret netop har sat ind.
Hovedpersonen Mortimer er på tur udenfor byen, da han tilfældigvis møder den mytologiske efterårsdrage - det er den, der bringer efteråret til verden. Den er ikke farlig, men da de gode folk i Tinkerby hører om den, stabler de straks et hold jægere på benene, for at nedlægge det potentielt farlige uhyre. 
Mortimer beslutter sig for at drage ud og advare dragen om jægerne, før de kan nå at skyde den ned...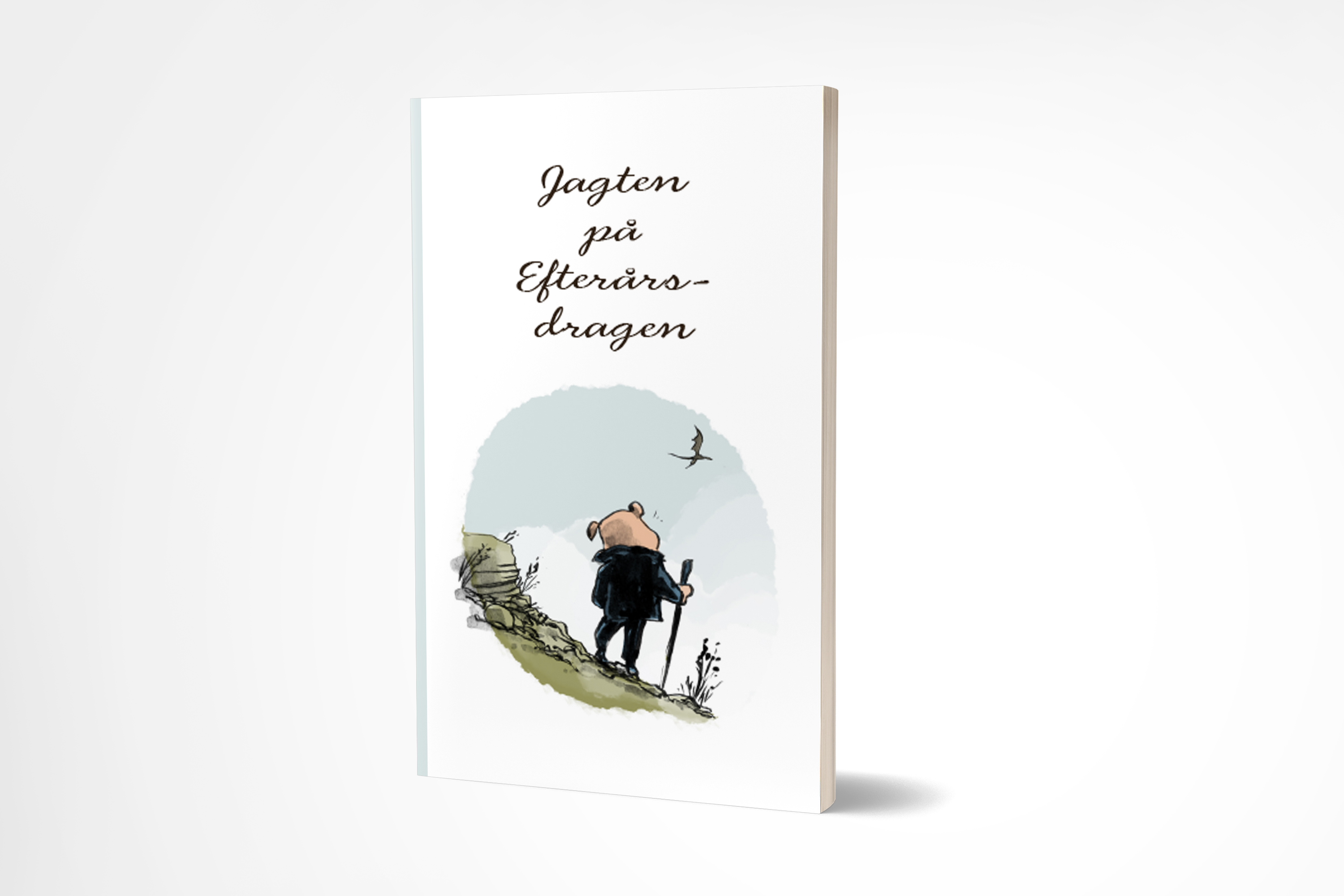 Status:
 Jeg har det meste artwork færdigt i en sort/hvid version, og jeg er faktisk ikke sikker på om jeg vil lave den i farve. Manus er halvvejs, men der er lidt vej endnu.
Indtil videre bliver bogen på en 60-80 sider.
Og hvem er jeg så?
Jeg hedder Jon Skræntskov. Jeg bor og arbejder som illustrator og tegneserietegner i København. Jeg er gift, har to drenge og bor på Østerbro. Og jeg tegner som sagt en masse.
Jeg håber du vil hjælpe og støtte mig i mit fortsatte virke som forfatter og tegner! Kig forbi min 
webcomic
, mit professionelle 
website
eller find mig 
Facebook
,
Linkedin
,
Tumblr
og 
Instagram
.
Til allersidst:
Tusind tak fordi du har læst med så langt. Jeg håber du har fundet alt dette interessant - og måske endda inspirerende. Det håber jeg du gjorde, for jeg lavede denne konto for dem, der har lyst til at støtte mit fortsatte arbejde med tekst og tegning og være en del af min proces.

De bedste hilsner
Jon Skræntskov
København, 2021
Why support me on Patreon me?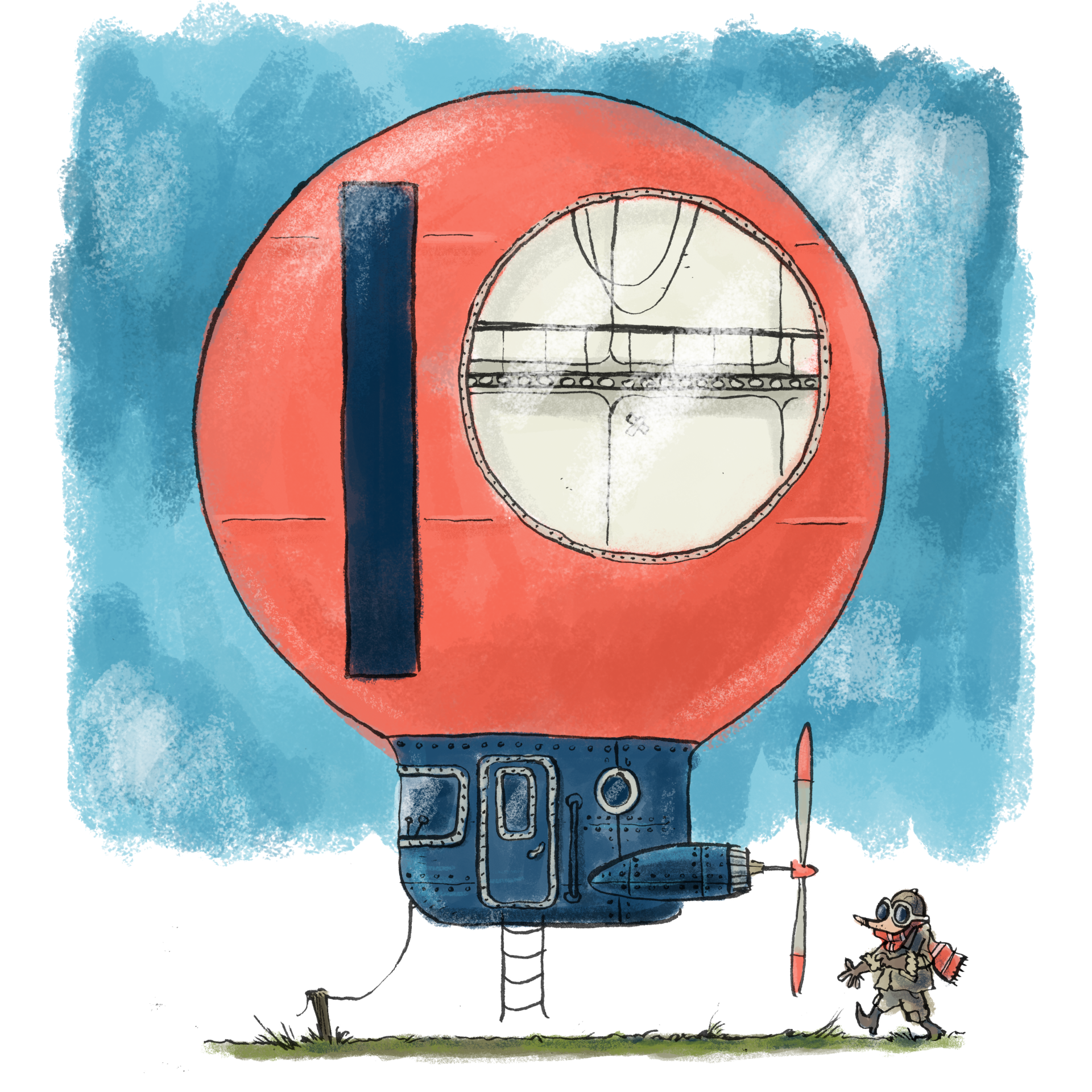 Well, mostly because I draw and write a lot, and post a lot of artwork online, free of any charge - none of which makes much money these days... 
Current Project: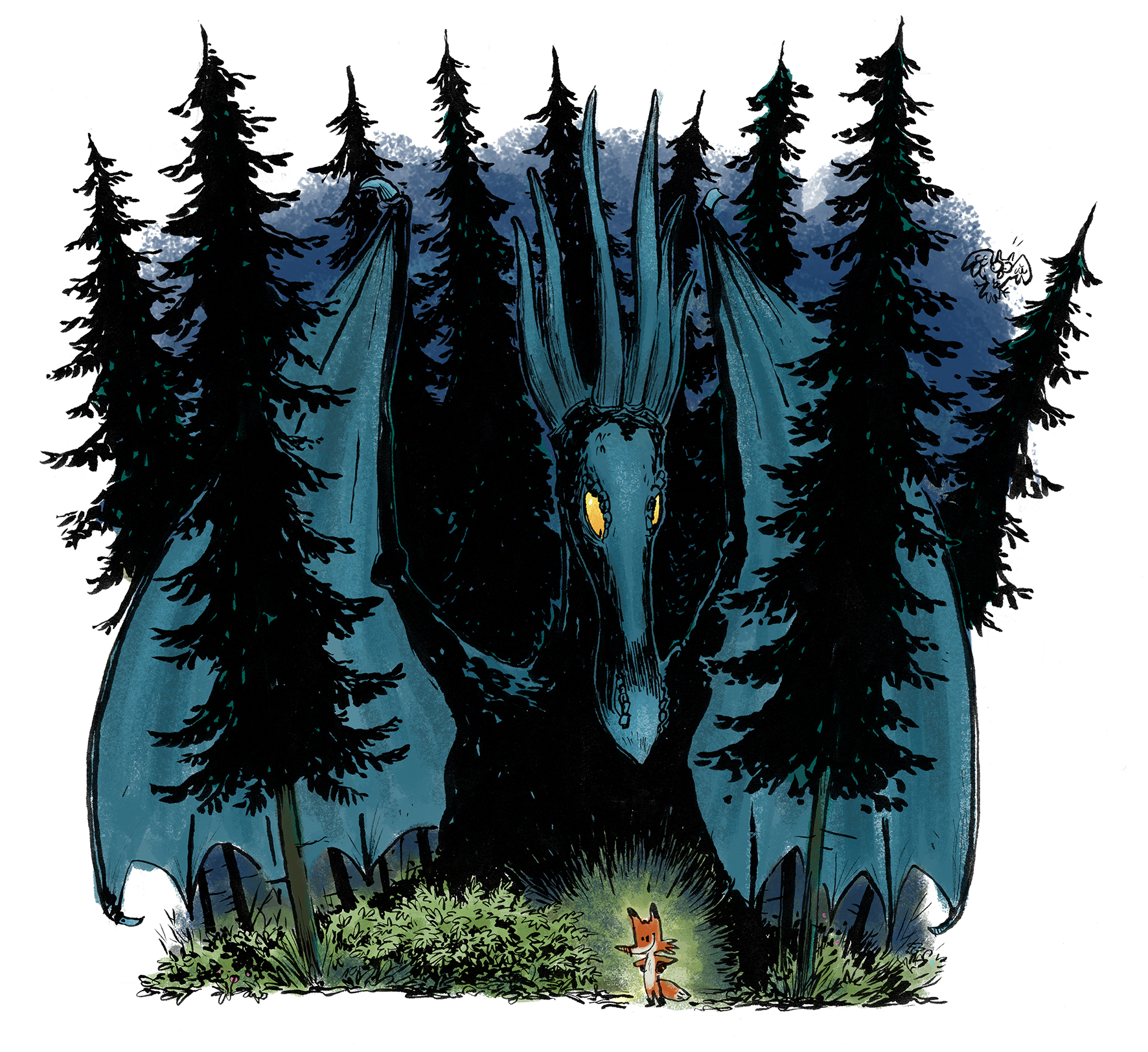 Book: The Fox and the Dragon.
I'm currently working on a childrens book (for adults too! That's very important!)) called The Fox and the Dragon. It's basically about fear and overcoming that fear - even though the odds look bad at first.
One night the King of Dragons stops a little fox, telling him that he wants the fox to bring him three diffrent things, and if the fox fails, the dragon will eat it.
Of course I won't spill the beans here by telling you ALL the things the fox needs to provide, but the first thing the dragon wants, is something he's never seen before in his thousand year old life! Of course the fox is smart (that's why foxes are cool!) but is it smart enough?
STATUS:
I'm currently editing the final text and the artwork is almost done.
The first printed edition will be in Danish, and I have no idea if there'll be an English version at some point. Not at first, anyway, but I guess that's something I got to take up with the publisher, ABC Forlaget. 
The book will be in colour an about 32 pages long and quite big!.
Webcomic
Reddet På Stregen
is my frequently - almost daily (when works permits it) - updated webcomic, commenting on resent events (political and social) as well as slice-of-life happenings.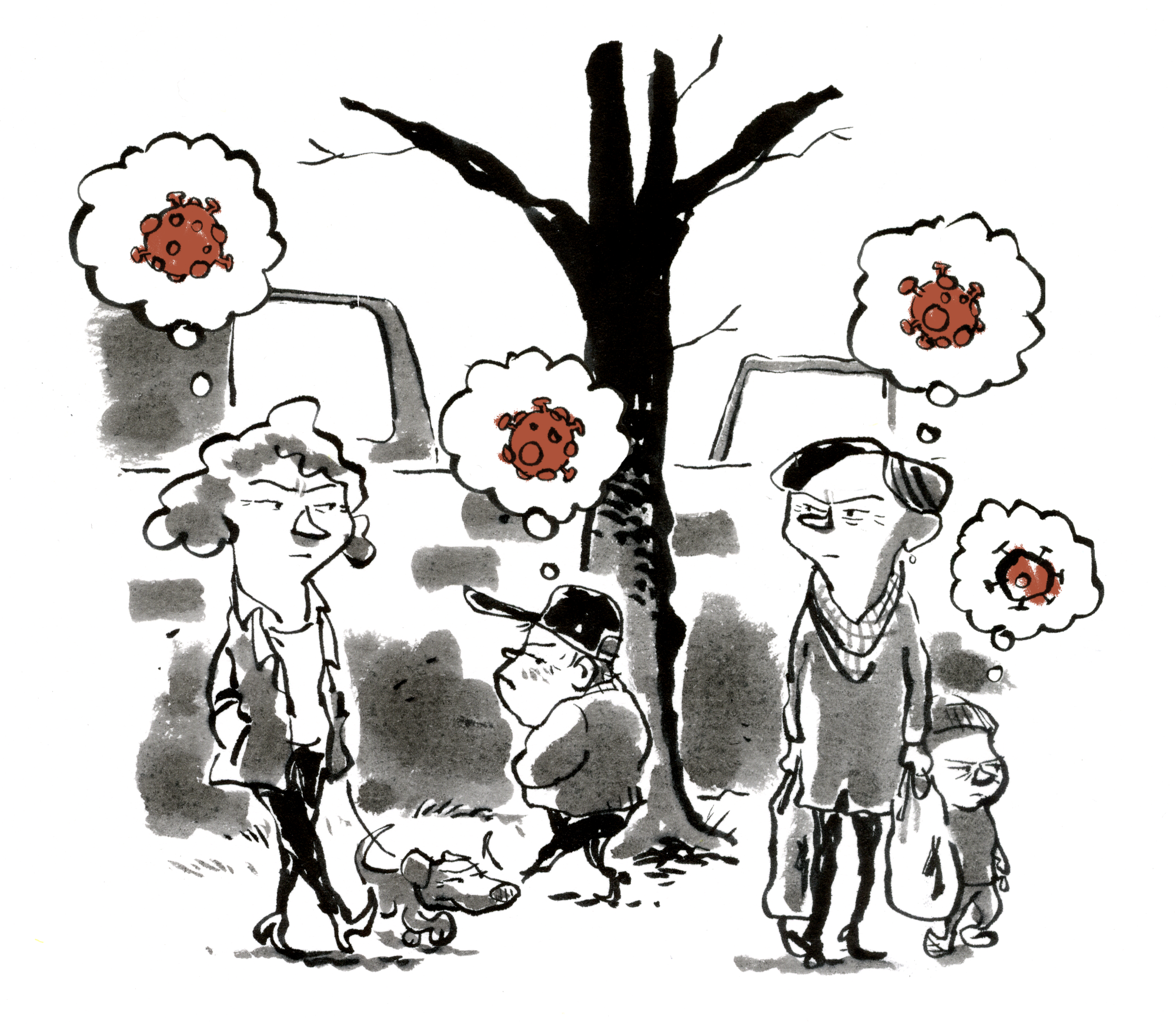 Currenly 
Reddet På Stregen
is only in Danish, but you can often find the same content on my Instagram account, and that is in English. The main difference is, that my webcomic is hosting the artwork in higher resolution and is written in my native tounge: Danish. 
Mark you - contend on Reddet På Stregen will always be free, but with your help, I can spend more time making even more webcomics and cartoons. 
Instagram
As I said above, I update my 
Instagram account
on an almost daily basis but I have been doing that since 2015. I've been posting hundreds of pieces of artwork on Instagram, so you better check it out
 here and now
:D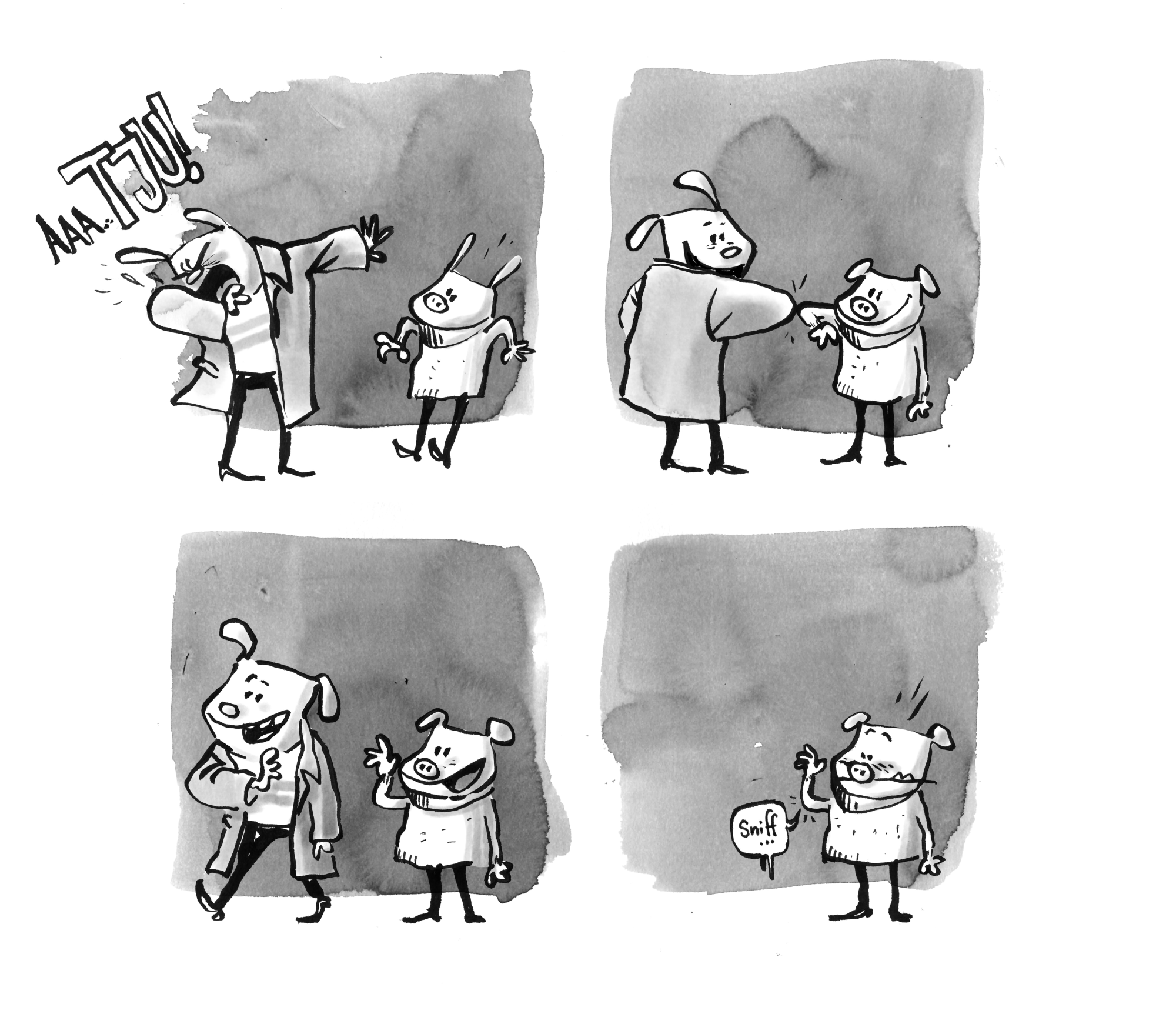 Next Project:
Book: The Last War
The Last War is a graphic novel, that takes place in the beginning of the 20th century, as the world suddenly is attacked by merciless Martians (of course they're Martians, so they have to be, right?)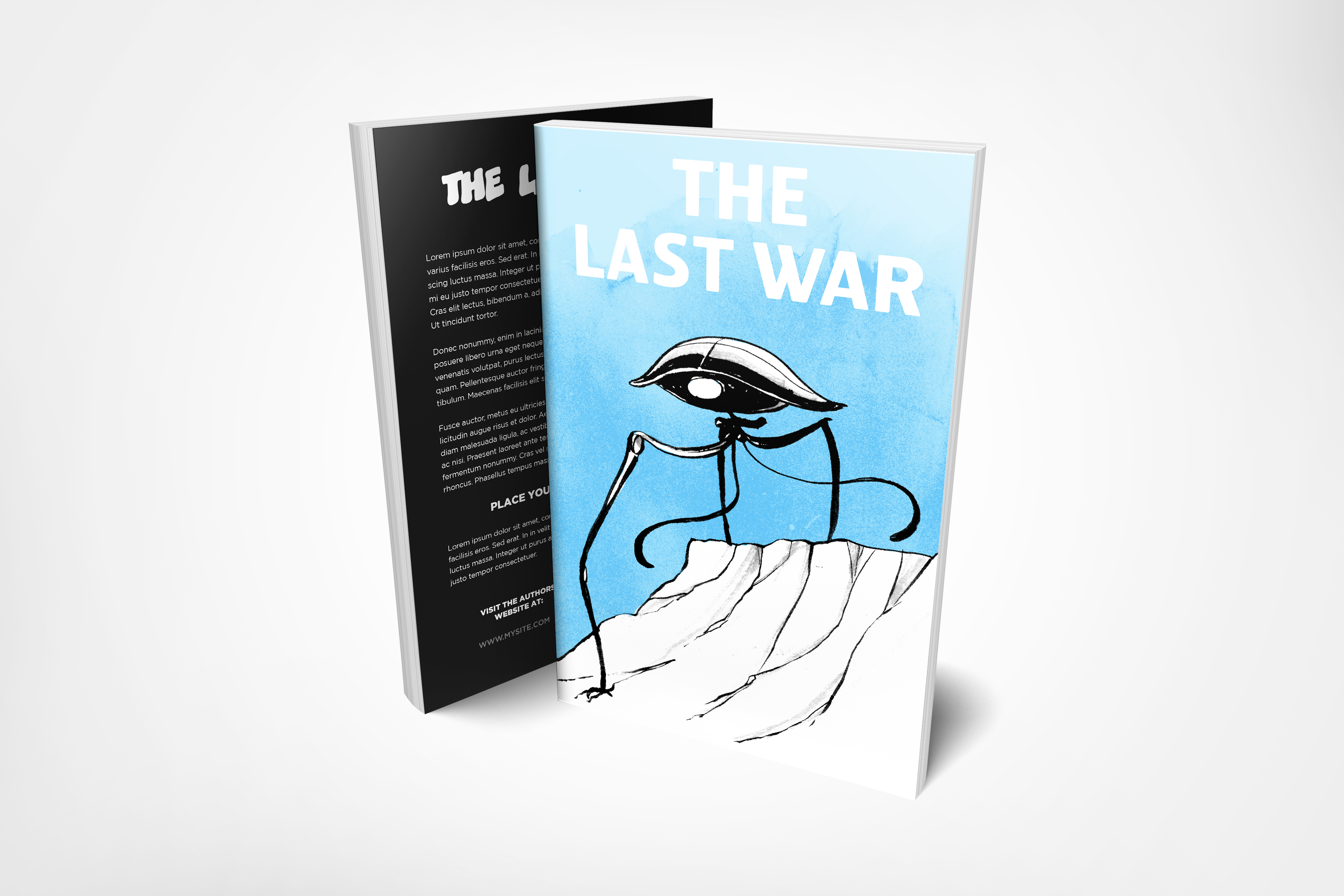 STATUS: 
I'm currently editing the final text. the artwork is almost done. Still needs a few scenes.
Next Next Project:
Book: The Hunt For The Autumn Dragon.
My second dragon book! I obviously have a thing for dragons :D
This one is another childrens book called The Hunt for The Autumn Dragon. It is about people fearing what they don't know - in this case the suddenly appearance of a dragon!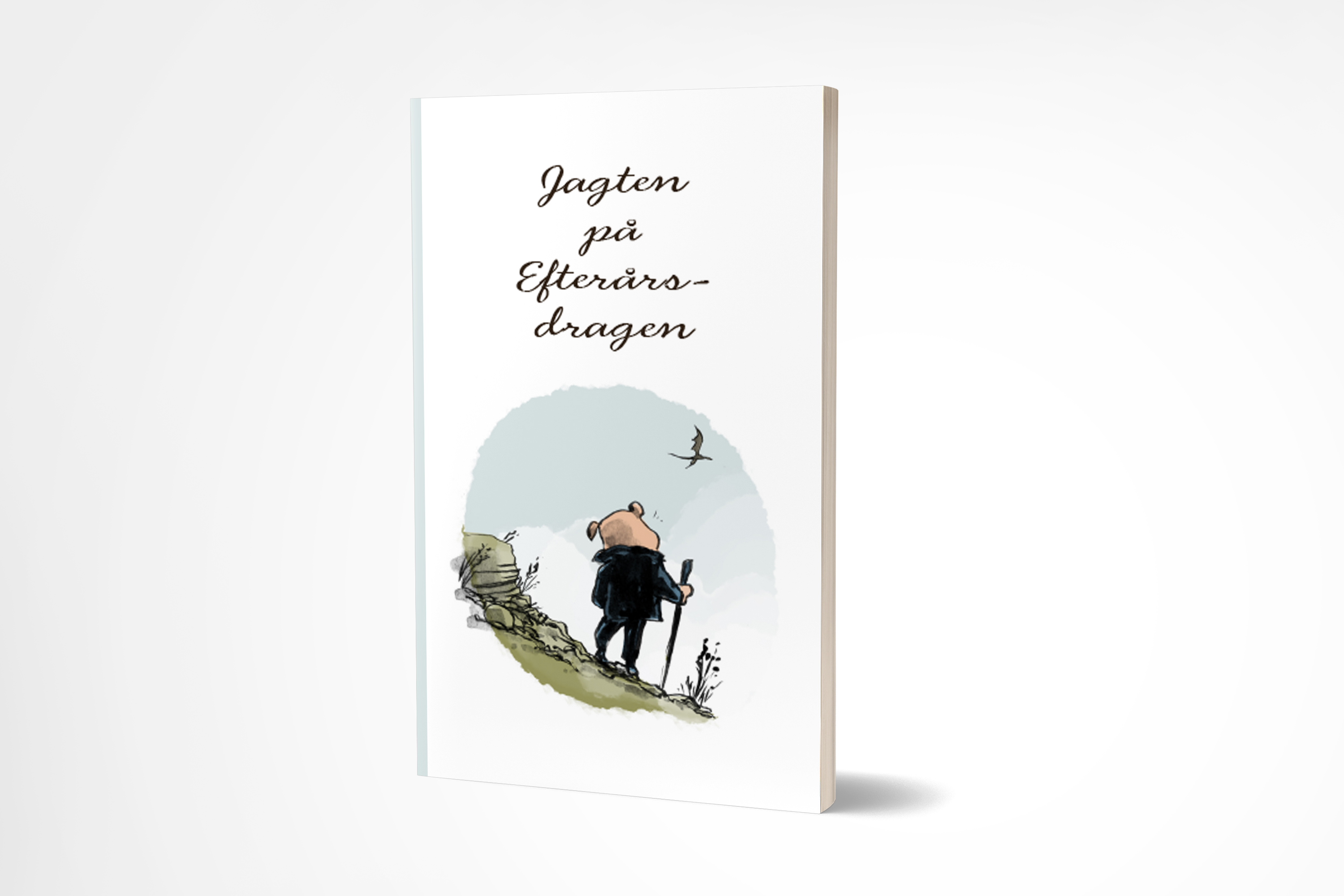 STATUS:
I will be editing the 5th draft of the manuscript and I have a lot of the the artwork done.
The story takes place in and around the small village, Tinkertown, where autumn just has arrived. The protagonist Mortimer is out for a walk in the countryside, when he suddenly discovers a dragon in the sky. It turns out, that the dragon is the fabled Autumn Dragon - the one that brings autumn to the world.
The Dragon in itself doesn't pose any threat to anyone, but as soon as the good people of Tinkertown hears about the dragon, they put together a hunting crew to put it in the ground! Mortimer sets out to warn it, before the villagers can have a chance to shoot it, and the hunt is on...
The book will be in colour an about 80 pages long.
And who am I?
My name is Jon Skraentskov. I'm living and working as an illustrator and comicbook artist in Copenhagen, Denmark. And I draw a lot. And I post most of the stuff I do online. Please help me continue creating cartoons and doodles, stories and other funny stuff! Visit my 
webcomic
, my 
website
here OR you can find med on 
Facebook
, 
Linkedin
, 
Tumblr
and 
Instagram
.
Anyway...
<h5>
So do you find any of these things interesting or even mildly inspirering?
I hope you do! 'Cause I made this simple Patreon page for those who'd like to accompany me on my work and to support it :)
</h5><h5>
Thanks for reading this far.
</h5>
All the best
Jon Skraentskov,
Copenhagen 2021
By becoming a patron, you'll instantly unlock access to 27 exclusive posts
By becoming a patron, you'll instantly unlock access to 27 exclusive posts
Recent posts by Jon Skraentskov
How it works
Get started in 2 minutes