Keryn Everett
is creating Comics and Illustrations
Select a membership level
Monthly Coffee Friend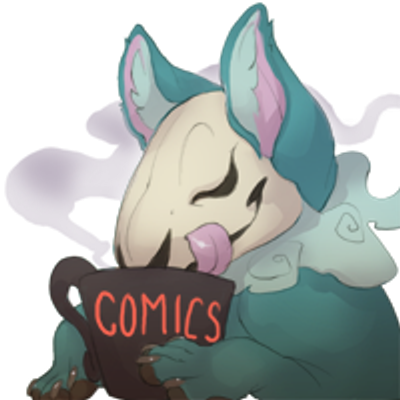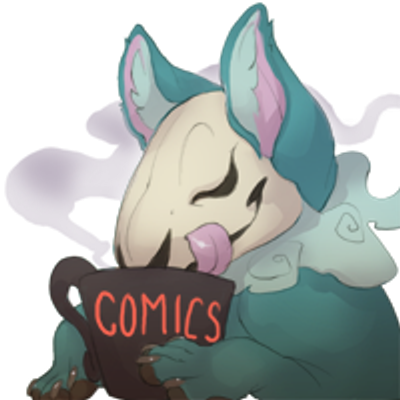 + You will help me set aside more time per month to work on the comics I post freely to the web. How awesome is that?
+ Early access to two upcoming  Asis Pages each month.
+ Exclusive access to finished pages of side project comics I'm not currently sharing online.

Monthly Coffee Friend+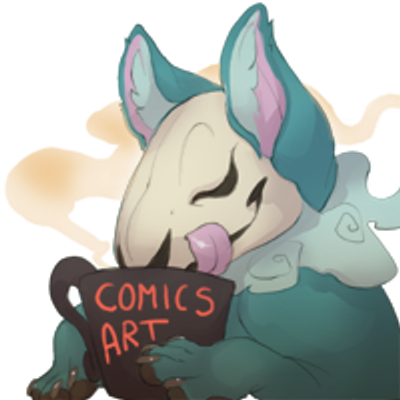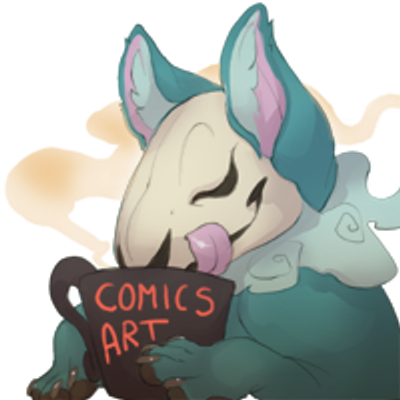 + You will help me set aside time for both comics and personal artwork.  How awesome is that?
+ Access to early sketches, WIPs and planning for digital and traditional artwork.
+ Special access to voting and suggestions for future artwork.
+ Early access to commission openings each month.
+ Everything from lower Tiers.

Includes Discord benefits
Monthly Snack Buddy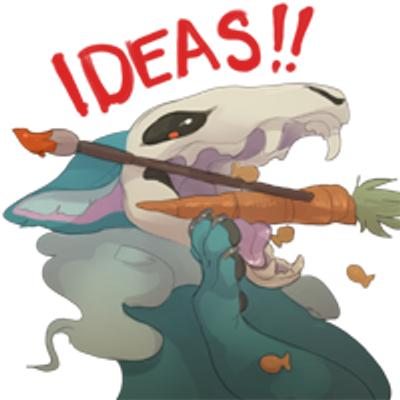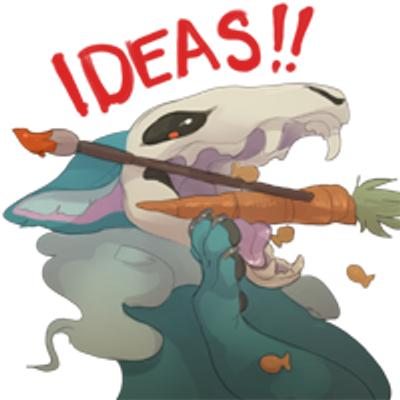 + You're funding more of the time I need to create, I'm highfiving you in spirit!
+ PDF collections each month featuring sketches and design work not posted online.
+ PSD copies of original artwork.
+ Tutorials and other helpful guides.
+ Digital copies of side project comics as they finish.
+ Access to Patron only streams.

+ Everything from lower Tiers.

Includes Discord benefits
About Keryn Everett
Who am I?
Hello, you probably know me by my online handle Skulldog, or more humbly as Keryn Everett. I'm a long time artist, designer, and where my true love really roots itself, a comic story teller. I graduated from the Savannah College of Art and Design and frolicked out into the world with a BFA focus on comic and story boarding, where I now drink fancy beers and draw neat monsters full time. My art can be found around various
online sites
as well as
my main webpage
, while my comic work has it's
own hub here
.

What I'm doing
For the last five years
my only major comic story telling project has been consistently updating my current webcomic Asis
, which currently updates every Friday. Each page takes me roughly six hours start to finish, time that is all but unpaid as I share this comic online for free. Finding the spare time to work on any other comics on the side has been near impossible, as even a short project under 20 pages would end up taking well over a year to finish. With the support coming into this Patreon I'm able to take extra time off from my other paid work to both focus on keeping Asis going stronger, as well as give myself the needed time to get other projects finished in a more timely manner. And boy, do I ever have a ton of stories I want to tell, let's get them all out on paper! For this Patreon I plan to continue to use Asis as the focus, adding extra pages and side stories as goals are met and held. A second comic project will cycle in and out as certain stages of work are in progress, because it's a lot less interesting to get a month of boring script updates than it is to see pages. Projects listed as 'Current' are actively being posted monthly here, while ones listed as 'On Hold' are quietly being worked on in the background, usually scripts and thumbnails.
Current story projects :


--Set in a fantasy world ravaged by the lingering effects of a god killed by the very race he created. Presented with even a glimmer of hope to restore the world, and raise Asis once again, some will fight to bring back this fallen god, others will do anything to prevent his return. Currently unplanned size and scope for final project.
Status: First story arc running




--Humans have vanished and the animals have taken over the once busy cities of the world with their own unique brand of society, struggles and tales. Short humorous stories told with a cast of natural animals, set against slightly darker backdrop of a post-apocalyptic Earth. Standalone story, unplanned final size currently.
Status: Book 1-2 ,  For sale | Book Three - Posting to Patreon monthly.
On hold story projects :


--A world of fantastic creatures and characters, pulled directly from the mind of a long missing Dreamer have begun reappearing, a sign of his return or something more pressing? Standalone story expected to run around 250 pages, broken up into chapters of 25-30 pages each.
Status: Book One Finished | Book Two/Three - Ready for printing.


Like Sea Meeting Sky :
-- Standalone story, unplanned final size currently.
Status: Chapters 1-4 Thumbnailed



What other things will be happening around Patreon other than Comics?
Outside of set number of comic pages being created here monthly, original illustrations, sketch and other mini projects will be shared with Patrons, as well letting supporters suggest and vote on things they want to see me draw.
I take a full weekend for only comics, and cover even more bills.

Side Project Goal: Two pages per month will be fully completed and shared with all Patreon members.

2 of 4
Become a patron to
Unlock 605 exclusive posts
Connect via private message
Recent posts by Keryn Everett
How it works
Get started in 2 minutes