Skye Dreamer
is creating visual treats in natural suites for peaceful heart-beats
Select a membership level
SUPER BEST FRIEND
$1
per nature art creation
Digital high fives all around! You are definitely getting a hug when we meet up next <3
As a Super Best Friend, you get to enjoy feasting on
all of my nature art photos
before everyone else - a fresh set of 4 per lunar month - with stories behind the creations.
You will also receive a
monthly story-tail email
to inspire your heart and sooth your mind.
Look at
all of the beautiful art
you are helping to bring into the world!
BOUNTIFUL BEAUTIFIER
$2
per nature art creation
I knew you could see the beauty in conjoint creation with nature <3
My Bountiful Beautifiers will receive
all previous perks
,
PLUS+
Behind-the-scenes photos and garbage pick-up stories
An exclusive, digitally artistic remix photo each new moon
Your total dollar contribution over time earns equal credits toward your very own framed piece (@ 200) or print (@ 50) of your choice
EARTH KEEPER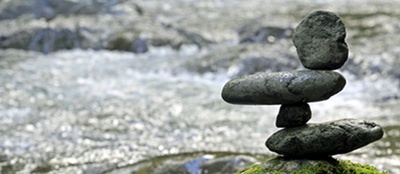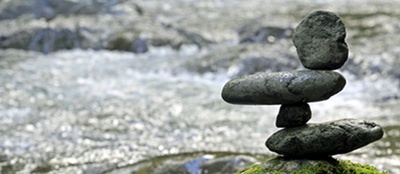 $4.50
per nature art creation
You love our home and all it's muchness as much as I do!
Earth Keepers receive my deepest appreciation with
all previous perks
;
PLUS+
Two gratitude postcards of my art mailed to your home each year for the winter and summer solstices
A signed copy of my annual nature art calendar each year (Dec)
For each Earth Keeper patron, I will commit to an extra hour of garbage clean up per month, wherever I am
About Skye Dreamer
A hello and huzzah to you!
Welcome to my patreon page. Feel free to have a-look, up and down and all around.

I have created this platform as a place to bring together a community of nature lovers, outdoor enthusiasts, tree huggers, and Earth fans - to tend the soils of creative inspiration, sew the seeds of a more beautiful world, and water the human connection to nature. 

Humans are a part of nature, and what we do to the Earth, we do to ourselves. We are a single strand in a grand web of interdependent relationships, co-creating this life and our shared home. The art I share here is my way of engaging with this creative process. This is your invitation to be a part of this journey of reconnection.
Read on if you are curious to learn more about me and my work...



The Story Behind the Artist
I am a passionate advocate for the outdoors and the 
benefits of being in nature
for the health and wellbeing of humanity. Our cultural lens that says we are somehow separate from nature is what allows us to continue destroying Earth and harming each other. Because
we are part of Earth
, every act that shows you care, that we are in this together, and that you have the courage to love, is an act of healing for all. This art is my way of sharing a love of nature with you.
I have been
practicing this art form since 2013
, through 
in-person creations
, digital posts, framed pieces, an 
annual calendar
, 
garden design
, art galleries, markets, and 
facilitated field trips
for children's camps, corporate team building, and at music festivals. I love to travel and make nature art in new places and spaces; the best part is you can do it anywhere! I am able to continue creating and sharing my artistic passion with the world thanks to the many people who have supported my work over the years,
The Story Behind the Art
Each creation takes form through a coalescence of found materials – such as rocks, leaves, and branches - anything found in a natural suite. Inspiration for the piece is received while walking barefoot on the land and created with respect to the life in the area. A photograph is taken to capture the transient art; rendering it digitally for a chance at permanence. Nature art is an expression of the patterns of life and the beauty found in its impermanence. 

Most of the photographs have minimal digital editing, aiming to keep the feel and look closer to it's original appearance. The more surreal looking art I share here uses a combination of mirroring and blending effects with photographs of various space phenomenon. 

When we fall in love with Earth, we uncover our innate desire to protect, give back to, and co-create with, our shared love. I offer this art as a reminder of the beauty of the wild, the potential of co-creating with nature, and the healing power of a humble curiosity for the unknown.
The Story You Are Helping Write
My mission is to reconnect people to their love of nature through creativity, curiosity, and celebration - inspiring people to step into their heart's service as we co-create the more beautiful world. It takes a community to truly know the value of our unique gifts, to courageously re-shape the world around us, and to feel trust and support in making the leap into something new.

Patreon is an incredible platform that empowers artists and creatives to build a community and live a new economic model based in the gift. You are invited to become a patron with an amount reflective of the impact you receive in your life and the value you feel in knowing I can share my work with you and the world. Every little bit helps, and small acts make big waves together! 

There are three exciting tiers to sign up through (or the option for any amount) as a 'per piece' contribution, depending on how much you can support. You only donate if I create! My goal is to share 4 new pieces each lunar cycle and you are free to add a maximum cap to your pledge, or cancel anytime. NOTE: Amounts are in CAD. You may also simply follow the page to receive the public posts if you aren't ready to pledge.

By supporting my creative gifts you are helping bring these visual treats in natural suites for peaceful heart-beats, into many lives, while allowing me to create freely and share openly with a community that cares. You are also contributing to the beautification of Earth, as part of my service includes garbage pick-up!
***For every $15 per piece increment pledge total, I will add an additional hour of garbage pick-up every month, wherever I am***
As an extra ripple of change, your patronage is also helping me be free to be of service to others in many other ways, and through my other projects - including 
writing
, an 
eco-adventure bus
, 
gift circles
, 
in-home variety services
, workshops, and 
garbage pick-up
! I love to travel and wear a lens of 'how can I add value to this moment and be of service'? I'm a bit of a jack-of-all-trades and a master of none :) 
Transparency and Flow
- I share my financial transparency 
on my website
and practice passing on 10-20% of my income to others. Because sharing is caring! 
If you like my creations, feel free to share them as you are inspired.
I thank you for your openness and willingness to walk with me on this journey. 
In gratitude,
Skye
<Social Links>
$31.49 of $46.93
per nature art creation
This is the next step to more garbage collection - currently at 9 hours/month. Your patronage is helping to make the world a more beautiful place. Each $15/piece increment means I pick up more for you and share the results on the new moon!  <3
1 of 1
By becoming a patron, you'll instantly unlock access to 37 exclusive posts
By becoming a patron, you'll instantly unlock access to 37 exclusive posts
Recent posts by Skye Dreamer
How it works
Get started in 2 minutes