Skye Vibes
is creating Relaxing, Tingly & Sensual ASMR Audios
Select a membership level
Cloud 9 (NSFW)
Get Two Patreon Exclusive Extended YT Audios + One NSFW Audio Per Month for the ultimate SVA ASMR experience… 
Breezy Audios include extended versions of your favorite relaxing roleplays & serene soundscapes from my Youtube channel. Get a little more up close and personal with my Misty Extended Audios, full of close up whispering and soft breathing sounds, cuddling, and loads of sweet kisses. 
Or maybe you're in the mood for some sweet, sensual tingles? Let me take you Skye high with my NSFW Erotic Cloud 9 Audios!  
Whatever the case, it's all up to you when you join me here on Patreon! Plus…
+ DOWNLOAD MY AUDIOS in mp3 format!
+ Community Messages, DMs, and of course you can always leave your lovely comments in the Posts Feed!
New audios will be uploaded 3x per month – (1 Breezy) + (1 Misty) + (1 NSFW).
What You're Getting:
1 Exclusive "Breezy" + 1 "Misty" Extended YT Audio Per Month.
1 Patreon Exclusive NSFW "Cloud 9" Audio Per Month.
mp3 Downloads Of My Patreon Exclusive Audios.
Access to Community Message Board & DMs.
Skye's Suggestion Box
Want The Power To Influence Your Breezy & Misty Audios For The Month? 
Join me in this tier today and you'll have the ability to choose which of my YouTube audios I'll be turning into exclusive, extended versions in the Cloud 9 level! 
Simply Vote For Your Favorites from a group of my handpicked audios via monthly polls I'll be posting here on my Patreon channel… 
+ Occasionally you'll have the opportunity to Influence Which Audios I Will Remix & Post On YT as well! 
*Sorry everyone, but there will be no options for influencing NSFW content in this level, so please keep that in mind before you join!
Polls will be posted AT LEAST 2x PER MONTH, one for each of the monthly Breezy & Misty Audios. Additional polls may be posted throughout the month. 
What You're Getting:
Everything In The Previous Level.
Ability To Vote In At Least 2 Polls Per Month To Determine Which Breezy & Misty Audios Will Be Included In The Previous Level.
Occasional Polls To Determine Which Audios Will Be Posted On My YT Channel. 
Skye Stream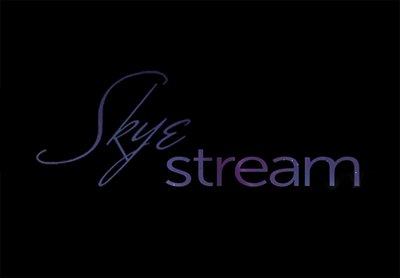 Want to hang out with me, live and in person for guaranteed live streams every month?
Join me and the the rest of the SkyeStream Tribe 2x a month, every month for
1.5hr Live Streams!
We'll hang out, and have loads of fun, just as we have been having at the live streams since they began in May 2018! 
What goes on at the live streams?
 We talk, joke around and have fun! Conversation just depends on what's going on for everyone that night; we tend to just go with the flow. Sometimes a "theme" just sort of naturally materializes lol we always have a blast ;) When possible
(depending on internet connection speed and availability of technical assistance lol)
 we'll play trivia and other online games like JackBox games. And the whiteboard is often available for doodling during the live stream ~ if you attend and want to doodle, just ask and I'll enable that for you if it isn't already ;)
If you're interested, you can always talk with me and other SkyeStream members via the
LIVE VOICE CHAT
feature on your desktop or mobile device. Voice chat is push to talk enabled. Whatever we get up to, I'm always looking forward to spending time with you!
We'll be using Zoom, a private, secure, 3rd party platform for live streams.
You'll get a link to attend within 48 hrs of the Live Stream event!
Easily accessible through any web browser, desktop or mobile device. All you need to join me is your email address, and to register with a quick click of the mouse...
*Please note: there will be NO discussion about NSFW audios or related content in this level. Live streams are strictly for hanging out and having fun conversing with the group, so please keep that in mind before you join!  

What You're Getting: 
Everything In The Previous Two Levels.
Two 1.5hr Group Live Streams per month. 
About

Hey guys! Welcome to my Patreon channel, I'm so happy to see you here!!!

As many of you may know, I create girlfriend roleplay audios which include relaxation, support, day to day relationship stuff…even some kissing and cuddles. I like to do my best to create a warm, happy vibe, and to share that with you in my audios.

And you guys have been sooooooo sweet and supportive, you make it possible for me to do these audios every day, to be myself, and enjoy time with you. You seem to be enjoying it too, and I think that is an amazing, beautiful thing. So thank you all for helping to build this wonderful community we have growing on YouTube!

That being said, we've also been having lots of fun here on my Patreon, so, if you haven't already, I'm always excited to see new members here on my Patreon!
 
So, if you didn't already know, I had been working on getting this page updated for some time now due to a surprising amount of viewer requests...some of you who even told me that I'd be seeing you over here as soon as my Patreon was up and going, I created my Patreon earlier this year…and you guys weren't kidding around either! Since February, over ninety of my absolutely incredible followers have decided to come join me here on Patreon, and we've been having a blast ever since!

I can't thank any of you guys nearly enough for your ongoing support, endless encouragement, and for sharing your kindhearted thoughts. It makes my day every time I hear from you guys; you've made it a truly amazing experience to share my audios with you all, and I'm so humbled to know that they are helping wonderful people just like you all over the world to wind down, relax, and enjoy the tingles and positive vibes!!!

➜ So what kind of ASMR audios will I be creating here? Well, as many of you already know, I produce ASMR girlfriend roleplay audios which can include anything from relaxation and support, to scalp massages, cooking together, watching movies, relaxing showers, day to day relationship scenarios…and of course, some sensual kissing and cuddles too. I like to do my best to create a warm, happy vibe so I can share that with you in my audios, and I want to continue to do that here on Patreon as well.

You have all been soooo sweet and supportive, and I always truly enjoy sharing my audios with you on YouTube. You guys make it possible for me to come and do these audios every day, to be myself, and enjoy time with you; and you seem to be enjoying it too, which I think is an amazing, beautiful thing!

As always, I am really enjoying sharing my audios with you guys on YouTube. In fact, it seems it's been a really enjoyable experience for all of us. But in truth, you guys are the ones that have made all of this possible. So, I am just really happy that you are all enjoying the time we spend together every day. I still am, and always will be totally floored, no matter how many of you join me but, there are now almost 7,000 wonderful humans supporting me on YouTube, and many of you have expressed an interest in me being around even more, and that is exactly what my Patreon is here for!

So, I am very happy that Patreon has enabled me to so effectively connect with all of you, and I am more than happy to invite you to join me on Patreon if you haven't already!


♥ What is Patreon?

If you don't know what Patreon is, it's a membership platform that helps artists like myself to get paid and fund their projects. Basically, rather than a one-time, large donation, Patreon enables me to accept reoccurring monthly pledges of smaller amounts to support my ongoing efforts as a creator, (both on my channel here as well as on YouTube…) making it possible for you guys to access my paid audios, my live streams, to connect with me and even connect with other Patrons as well. 

And you can always connect with me and other Patrons on the platform. You'll be able to post comments in the posts feed to share with me in person, chat, and share images, as well as use the community message board (which works very similarly), AND you can direct message me… so you can enjoy additional personal interaction with me once you pledge to become my Patron!

So, thank you all again so, so much for making me feel welcome and comfortable in sharing my audios with you…I really appreciate your support and that great connection we are sharing, and I hope to see some of you around my Patreon channel as well. I'm really looking forward to sharing with you every day so I can send more pleasant vibes your way!

And perhaps best of all, when you join me with your monthly membership here on my Patreon, your support helps me be able to continue to make audios both for YouTube as well as Patreon! 

So, you are actually helping other humans all over the world to spend a few moments every day kicking back and feeling more at ease... yeah, it's a beautiful thing isn't it?

As for me, I'm just so extremely happy that I can continue to help you relax, get some sleep, maybe feel loved and appreciated…what ever it is that you enjoy of my audios, you will be helping me to continue sharing that with you, and everyone else, and for that, I can't thank you enough! 

As I said, we've been having so much fun together here on Patreon, wow, I'm super happy that this platform is here to make this all possible! 

➜ We're working on updating the information for the reward levels; all links and further information will be posted here again as soon as possible! 

My dedicated followers all know I never dreamed of reaching 500 subs when I started my Patreon about this time last year in 2018, but I really never expected to reach 15k SUBS on my YouTube channel! Thank you so so much guys!!

You have truly inspired me to continue my efforts in producing the kind of ASMR audios that bring warm, tingly vibes to amazing people just like you all over the world...and I'm so excited to share more audios with you this year, in 2019!

Patreon suggests that as creators, we set goals for our channels. So when I started out last year I set my first goal at 500 Patrons. As you can see, that goal is still in the works, but you guys have joined our community here, and I'm positive that we'll be joined by more wonderful humans until that goal is achieved!

So thank you all so so much for your contributions, I'm so very happy we are building this Patreon extension of the supportive, loving community we've developed on my YT channel, here on Patreon as well!

I can't wait to see how things go this year, and for years to come, so here's to sharing more positive, happy, warm, tingly vibes ;). 

Your Loving ASMR Girlfriend,
-Skye
1 of 1
By becoming a patron, you'll instantly unlock access to 695 exclusive posts
By becoming a patron, you'll instantly unlock access to 695 exclusive posts
Recent posts by Skye Vibes
How it works
Get started in 2 minutes