SKYGODZ
is creating anime scifi streaming series and graphic novels
Select a membership level
Concept Art and Show Update!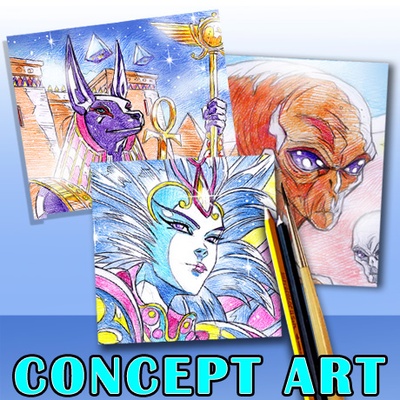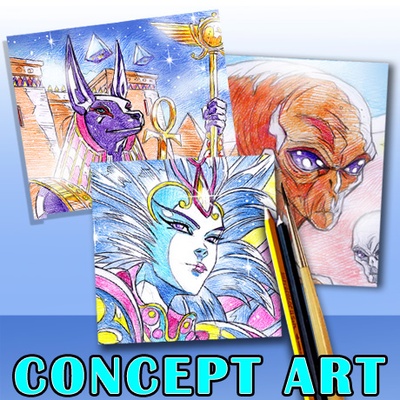 Become an insider and follow the making of the SKY GODZ:
- Regular concept art updates (several times a week)
- Ask any questions regarding show, art, story or business. Answers in a monthly patreon-only video.
SKY GODZ digital GNs & Artbooks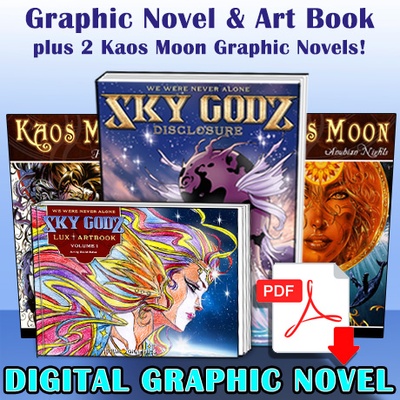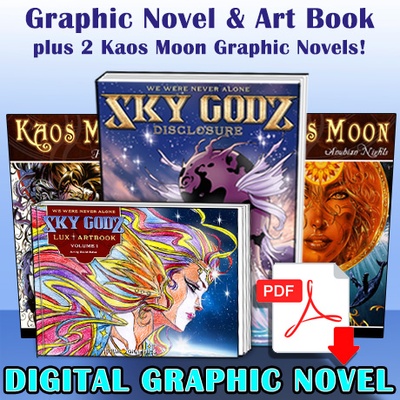 - Read the SKY GODZ graphic novel in the Patreon exclusive weekly epic full page fo
- Get a digital version after completion ( winter 2020) 
- Get 2 digital SKY GODZ Artbooks per year (winter 2020)
- Get a digital download of 2 Kaos Moon graphic novels (1 per month)
- Plus all the lower tiers.

SKY GODZ print GNs & Artbooks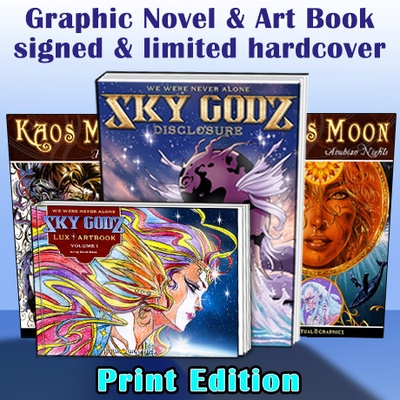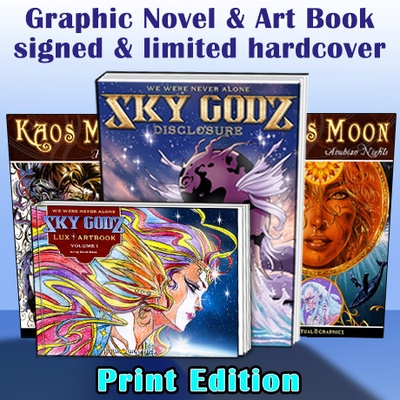 -Get a  1 limited and signed hardcover edition of  SKY GODZ  Vol.1 after publication in Winter 2020 or Art Book per year shipped to you  (must provide address for shipping) of your choice.
- Shout out on the SKY GODZ Youtube channel.
- Plus all the lower tiers.

About SKYGODZ
I'm David Boller, the creator of the upcoming anime scifi streaming series
SKY GODZ
.
SKY GODZ
is a series about the alien presence on earth from the ancient past to the present. Imagine an animated version of Games of Thrones meets Ancient Aliens. Join me on this exciting journey and become part of the new generation of dynamic creators who are taking advantage of the current streaming platforms to create original and inspired work. We got some really nice rewards (digital and physical):
Concept art
Exclusive first look at the animation and graphic novels
Limited edition hardcover graphic novels
Patreon Q&A videos
Credits and shout-out
About SKY GODZ - anime scif streaming series and graphic novels

SKY GODZ
is the story behind the extraterrestrial presence on earth, the influence of alien races on the development of mankind and earth's place in the larger framework of the universe.
The stories will be told from the perspective of an extraterrestrial race called the Anunnaki from the planet Nibiru who came to earth to mine minerals for their dying planet. Earth became the epicenter of a brewing cosmic war between the Draconians, the Orion Empire and the Galactic Federation. The series will follow the Anunnaki from their creation of modern humans though the Atlantean wars to early civilizations like Sumer and Egypt. 
There will also be a graphic novel series that takes place in the presence and touches on the popular subject of "Disclosure" taking in account all the events from the past (anime series). Furthermore, a novel series will shed some additional light on the mythology of Isis and Osiris in light of the alien interaction in ancient Egypt.
About SKY GODZ creator David Boller
Born in Zurich, Switzerland, David Boller was raised on a healthy mix of Manga, French Bandes Desinées and American Superhero Comics. In 1992 he decided to attended the Joe Kubert School of Graphics and Cartoon Art in Dover, New Jersey. After graduation he worked for Marvel, DC, Acclaim, Wildstorm, Top Cow and Warp Graphics and many more. In 2008 he moved back to Switzerland and founded Virtual Graphics.Today, David lives Saint Gallen and enjoys success as an international graphic novel/manga, storyboard artist and animator.
Become a patron to
Unlock 111 exclusive posts
Connect via private message
How it works
Get started in 2 minutes