Skyla Dawn Cameron
is creating Snarktastic, Bloody Fiction
Select a membership level
The Credits
The basics for a buck! A monthly WIP sneak peek, access to short stories, a Patron of the Snarky Arts badge for your site, a 50% off coupon for 
my online ebook shop
, and ALL patrons get thanks in all my books for as long as they're patrons! 
Double Your Fun
Everything from the previous level AND a monthly writing-related essay/rant.
A Little More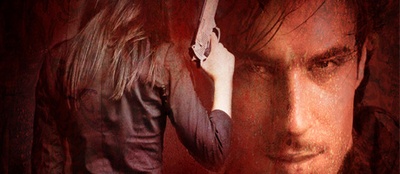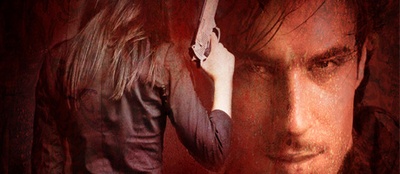 An e-copy of whatever I serialize for the year when it's complete; an ebook copy of Dial Vfor Vampire, a post-Oblivion story available (narrated by Zara Lain), immediately available for download; PLUS everything from the previous level.
About Skyla Dawn Cameron
Who are you and why should I give you money?
I'm Skyla and my characters kill people so I don't have to, meaning I write books. 
Lots of them
. Mostly urban fantasy and paranormal stuff, full of snark, action, sex, explosions, and gratuitous naughty words. Usually with Unlikable Female Characters™ who solve their problems with violence and coarse language. Sometimes with a saber-tooth cat sidekick named Sir Rodney Ballsgalore.
I like writing books. I would like to write more of them but a lot of my time ends up devoted to freelance graphic design, editing, and paid writing projects (that I dislike) because of rent and stuff. I'd like to make writing what I love a little more sustainable so I don't have to write as many things that make me want to set my hair on fire, and give you awesome stuff in the process.
You might also know me as the president of a not-for-profit that TNRs and rescues cats in our rural community, and my beloved bottle-fed babies 
#ThePsychKittens
.
My primary goal with this is to pick up the cost of my monthly meds, at the moment.
So here's the thing: I got really sick a few years ago, and by "really sick" I mean I was bedridden for six months. It turned out to be an autoimmune disease that I'll have forever and ever, and now I need drugs.
Canada has free healthcare, right? Well, yeah, but that doesn't cover medication. I don't have a drug plan because hai, freelancer! ("Go get a job with benefits!" Right, I'll get right on that, because a chronically ill person is so employable.) So some guaranteed pennies a month going toward that would ease my mind
a lot
since I don't want to get sick again. Patreon supporters are directly responsible for keeping me well and able to write.
And of course THAT disease had a ripple effect and hit other areas of my health. I'm already paying $75/month for medication so I'm not able to get the others I need (another $120). 
Next, it'll buy cat and dog food. I have a collection of wayward strays that require regular feedings or they will kill and eat me before my body is cold, and I'd like to prevent that from happening as I have books to write and can't do that when I'm dead. (Or maybe I COULD...hmm...) My pets are my family and the focus of a lot of my finances. 
Beyond that? Patronage goes toward rent and keeping the lights on. The more of that stuff I can pay through funding from art patrons (you know that, right? You join and you are a
patron of the arts
, which is pretty damn cool), the more time I can devote to writing the stuff that I and my readers love. A toonie a month from you goes a long way for me.
Also, a bit of money goes to Patreon fees, PayPal/bank fees, etc. About 85-90% of your pennies come to me, though.
Can I read a sample of some of your work?
Sure! You'll find the first ten chapters of Bloodlines available 
here
. If you're poking around Kindle and Nook, you can usually sample 2-3 chapters of each book available as well.
Okay, so what do patrons get?
Stuff! Lots of stuff!
See all the tiers for the breakdown!


What DON'T I get?
You don't get to tell me what to write. I love hearing from readers, I love knowing what you like about my work, but supporting the work doesn't mean being able to dictate what I do and do not work on, or how certain plots work out. This means Nate and Ellie are not going to hook up, sorry.
You don't get my firstborn child. Sorry, Rumpelstiltskin, but I am wise to you now.
You don't get one of my cats named after you. Unless you have a REALLY cool name. Like Balthazar.
My obligations to patrons are spelled out pretty clearly here. Please do not overstep and creep me out. That's not cool.
Okay, I'm a patron. How do I claim my stuff?
Some things you can download right away, as soon as you're signed up as a patron. Other things will be mailed to your door. If I need something from you, I tend to message through Patreon. Please ensure there's a valid, working email and shipping address for physical items.  (You can tell me you don't want physical items and I won't bug you with them.)
NEW:
After nearly five years, I've finally had to institute a "Charge Upfront" policy for new pledges after someone abused the system. I didn't want to, but...here we are. Any pledge dodgers are blocked from pledging in the future, because it's pretty shitty to download things without paying for them. 
You will not receive any unsolicited mail from me. Not even a newsletter--if you want that, 
head here to sign up
.
Please also note that you are responsible for ensuring your payments are processed.
 When your payments are not going through, you lose access to things. Patreon notifies patrons if there's a payment problem. If I'm sending out rewards (ebooks, print books) and your payments are not up to date, you won't receive copies.
Wait, you'll seriously go back to Demons of Oblivion if you reach $1500/month?
Hey, I can live on that monthly, so: YEP. Do I think I'll meet it? Not this decade, but it helps to have goals. This does not mean I will formally publish those Demons of Oblivion novels that were previously canceled, but I will absolutely write them and make them available for Patrons of Snark. There are at least five more after
Oblivion
's conclusion.
Otherwise, the sustainability goal of $1000 means I can better prioritize my writing, which currently doesn't always generate enough for me to live on. Right now, I have to schedule time off of freelancing to write, which will limit me to 1-2 books a year. More income means I could be putting out at least three books a year.
In the meantime, there are still fun things for download, all of them exclusive to Patreon backers. 
For fans of the character Dale West from the Livi Talbot novels, at $10+ you get a secondly monthly snippet, and it'll be entirely about West.
His prequel novel,
Tiger's Memory,
is now available for download. It's about his first solo assignment for the agency, his first girlfriend, and how it goes very badly for him on both counts.
July 2018, I'm serializing
Solomon's Seal
from West's POV.
Needless to say, his POV stories are super spoilery for future books in the Livi series, so readers are sworn to secrecy!
Here's a quick list of all the special excerpt posts (for unpublished and exclusive books): 
(NOTE: A few months after a book is published, I remove their excerpts from the list here, just to keep it from getting unwieldy!)
Excerpts (upcoming and/or unpublished books only)
Devour - Ch 1
(first chapter of the unpubbed, unwritten sequel to my novel Soulless)
All Patrons
In Darkness Waits Ch 1-5
(first five chapters of unpubbed post-apocalyptic UF novel)
All Patrons
Solace Ch1-2
(first two chapters of Zara's first post-Oblivion novel)
All Patrons
Trix Moody sample chapters
(unpubbed....comedic crime novel? Or something?)
$10+
Patrons
The Killing Beach preview
All Patrons
Blood Ties excerpt
All Patrons
Livi Book #5 Preview
(first chapter)
All Patrons
Livi Book #5 excerpt
 All Patrons


Short Stories (complete)
Tales from Alchemy Red: Prey
(Demons of Oblivion short, set pre-Oblivion, feat. Zara's saber-tooth cat Rodney)
All Patrons
Resist: A Zara Lain Short Story
(Demons of Oblivion short, set post-Oblivion, Zara's POV wherein she assassinates a fascist politician and punches nazis)
All Patrons
A Livi Talbot Holiday Short - Standard Edition
(Livi's first Christmas in the villa)
All Patrons
A Livi Talbot Holiday Short - West Edition
(Livi's first Christmas in the villa, bonus end scene from West's POV)
West Is Best Club $10+
Santa's Secret
(West short story)
West Is Best Club $10+
Novellas (complete)
Tales from Alchemy Red: Dial V for Vampire
(Demons of Oblivion, post-Oblivion Zara POV)
Patrons $5+


Serials (in progress/unfinished)
Amends Ch 1-6 (Demons of Oblivion, pre-Oblivion, Zara POV--I had to put this on hiatus as it was a real struggle to write while I had Oblivion in progress; it's Nicolette's story as much as Zara's, and it should be fairly obvious why I kept hitting walls. I am sorry, I will come back to it.) All Patrons
Solomon's Seal: West POV (starting July 13) $10+ Patrons


Serials (complete)
Tiger's Memory
- West prequel novel + playlist
West Is Best Club $10+
Counterpoint: Always Kill a Boy in the First Date
pt 1
and
pt 2
(Rough Draft)
All Patrons
King's Bounty
pt 1
,
pt 2
, and
pt 3
(rough draft)
All Patrons
Writing Essays
How Not To Be a Douchebag Author 101: Showing Your Ass in Public
All Patrons
Storyteller Promises
(aka I rant about the return of Twin Peaks)
All Patrons
Writing Rape in Fiction
(aka about Livi Talbot being written as a rape survivor)
All Patrons

Mental Health and Medication
$2+ Patrons
In Defense of Writing Bad Books
$2+ Patrons

Training the Muse
$2+ Patrons
Growing Pains
$2+ Patrons
I'm Always Right
$2+ Patrons
Where to Start
$2+ Patrons
Serials & Endings
$2+ Patrons
Reality and Responsibility
$2+ Patrons
First to Sixth Draft Comparison
All Patrons
Trust
$2+ Patrons
Finishing NaNoWriMo
2+ Patrons
It's Always Perfect Until It's Put to Paper
$2+ Patrons
Brain Fuel
$2+ Patrons
Writing Through Crisis
$2+ Patrons
Getting Past the NOPE Wall
$2+ Patrons
Changing Covers and Rebranding
$2+ Patrons
Chase the Shiny
$2+ Patrons
Back to the Basics
$2+ Patrons

Nancy Drew and the Case of the Disappearing Publisher
$2+ Patrons
$343.98 of $500
per month
A new short story/vignette every other month set in the world of one of my published series (either Demons of Oblivion, River Wolfe, or Livi Talbot at this point). Patrons can offer suggestions. This can include scenes from existing books written from another character's POV (or "off screen" action not included in the novels).
2 of 4
Become a patron to
Unlock 176 exclusive posts
Get discounts to an online store
Connect via private message
Recent posts by Skyla Dawn Cameron
How it works
Get started in 2 minutes