Sleepy Comics
is creating Damsel in Distress artwork with a sleepy twist!
Select a membership level
Beginner
You are a fan of my work, but don't want to commit too much yet. 
Patrons will get access to my primary art piece of the month (fully colored and shaded, JPEG file).
Get sneak peeks of upcoming art (posted in the Patreon feed).
A personal thank you message!
Enthusiast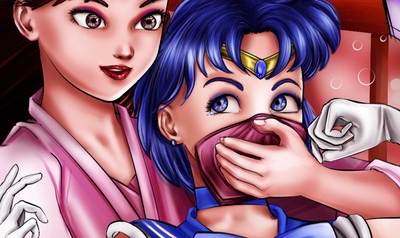 You love my work and want to support me to the fullest! 
Patrons will get a larger resolution version of my primary art piece of the month (plus any special variants I make).  
You will also get exclusive access to special "quick" drawings I'll make.  One character pieces usually.
Patrons in this tier can add suggestions to a pool of ideas that I'll randomly pick from.
Deepest thanks for all your support!
About
Introduction
Hello sleepy fans! I am the artist known as
sleepy-comics
on deviantArt
. In 2006 I started the website
sleepycomics.com
,
which has since become the largest online collection of comic book sleepy scenes.
Two years later I started to produce my own original artwork.
I started off by learning how to color DaZ3D models using Photoshop CS3. People on deviantArt started to take notice and I now produce
peril themed
art every month, bringing joy to thousands. My art features popular characters from comics, anime, and cartoons. In particular, I like to draw scenarios where characters are knocked out with chloroform or sleeping gas.
Producing digital art is my passion, and after doing some thinking, I've decided that creating a Patreon page is the best way I can engage more closely with my fans.
Why a Patreon?
Let's face it: making art is time-consuming and hard. Some days, I lack the motivation to sit at my computer and create. If that creative slowdown extends for a while, the people who follow me are denied new content. Creating a revenue stream will incentivize both parties: I will be rewarded for my work,
and my fans will be rewarded with more frequent content.
It's a win-win situation!
What's in it for you?
I'm going to start off with two very low priced tiers: The $2 'Beginner' level and the $5 'Enthusiast' level.
Every month, I'll be producing the following content:
At least one fully colored peril themed artwork
One or two "quick" art pieces, that will usually feature one character.
$5 tier patrons will get all the content I produce at the highest resolution, while $2 patrons will get a more limited selection at a lower resolution.
Patrons will also get access to exclusive sneak peeks of my upcoming artwork.
By becoming a
sleepy-comics
patron, you also get access to my ear. That means your suggestions, requests, and votes will have greater influence over the final art that is produced. The characters and scenarios I draw will be heavily influenced by what my patrons like to see.
At the end of the day, supporting the artist means you will get more art. It's that simple!

Thank You!
For the last ten years, I've given much to the community and asked for little. Your support means a lot to me! Thank you.
$155 of $200
per creation
2 of 2
By becoming a patron, you'll instantly unlock access to 141 exclusive posts
By becoming a patron, you'll instantly unlock access to 141 exclusive posts
Recent posts by Sleepy Comics