Slow Boat Sailing
is creating a podcasts & videos about sailing around the world part-time
Select a membership level
Crew
Limited (3 of 10 remaining)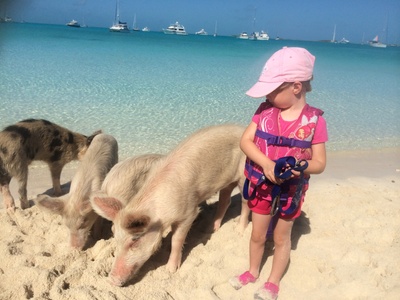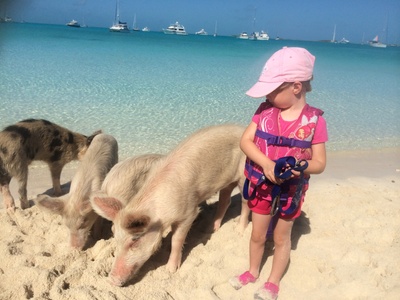 $1
per new podcast or video
You get TWO free audiobooks. You get a MP3 copy of the audio version of the book of HOW TO SAIL AROUND THE WORLD PART-TIME, a $9.99 value on iTunes and SAILING TO TREASURE ISLAND: THE CRUISE OF THE XORA by Capt. J.C. Voss, a $6.95 value on Audible. How to Sail Around the World Part-Time has been a #1 bestseller in the sailing categories on Amazon. 
Plus, you get access to all the bonus episodes starting with Ep. 10: SV Delos.
First-Mate
Limited (9 of 10 remaining)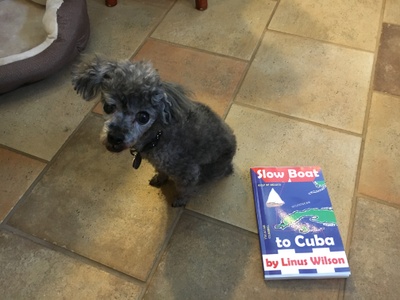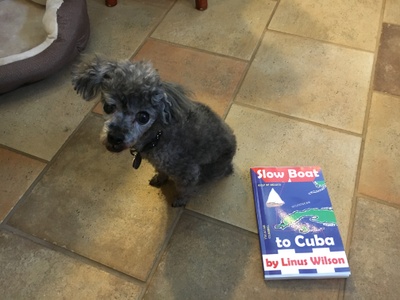 $3
per new podcast or video
You will get THREE free audiobooks! You will get a free MP3 copy of SLOW BOAT TO CUBA, a free MP3 copy of HOW TO SAIL AROUND THE WORLD PART-TIME, and SAILING TO TREASURE ISLAND.  Those audiobooks are a $31.93 value. 
Plus, you get access to all the bonus episodes starting with Ep. 10: SV Delos.
Captain and Associate Producer
Limited (5 of 10 remaining)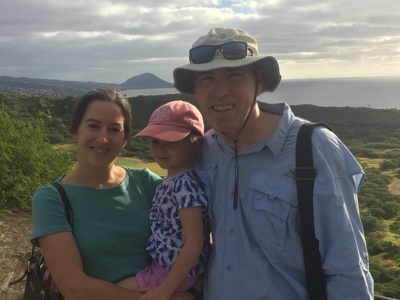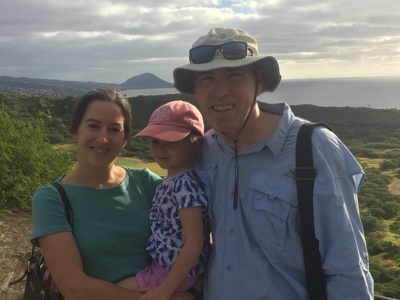 $5
per new podcast or video
You get all the First-Mate rewards (audiobooks and bonus episodes).
You get the full audiobook of SAILING THE OGRE: THE LOG OF A WOMAN WANDER (ANNOTATED) by Mabel M. Stock.
You will be named an Associate Producer of every new video while a patron. (This bonus starts with S1E9.) Your name will be included in the video credits.
There may be a delay in getting your name in the credits of 3-4 months due to limited internet speeds in the South Pacific because videos during that period are uploaded in the USA in advance of the cruising season. 
$22
per new podcast or video
About Slow Boat Sailing
Thanks for supporting supporting the videos and podcast. Slow Boat Sailing is making a podcast and vlog about sailing around the world part-time. We also feature ripped from the headlines videos about the stories that matter to sailboat cruising enthusiasts.The podcast interviews the most interesting cruising sailors in the world, including the crew of SV Delos, White Spot Pirates, Chase the Story, Sailing Miss Lone Star, Wicked Salty, SV Prism, and many more. This costs time and money and we love our supporters who subscribe on iTunes, Stitcher, and YouTube as well as those who support us on Patreon. We also produce audiobooks about long-distance sailboat cruising. All patrons get at least two audiobooks and more than forty bonus episodes as gifts.
We will be running contest where our most loyal Patreon supporters can become part of our crew literally as we explore the paradise islands of the South Pacific. Patrons of the round the world vlog and podcast get bonus podcast episodes and free audiobooks of How To Sail Around the World Part-Time and Slow Boat to Cuba. They get never before released audiobook chapters of Slow Boat to the Bahamas.
My books are on Amazon.com
1. Slow Boat to the Bahamas
https://www.amazon.com/Slow-Boat-Bahamas-Linus-Wil...
2. How to Sail Around the World-Part Time
https://www.amazon.com/How-Sail-Around-World-Part-...

3. Slow boat to Cuba 
https://www.amazon.com/Slow-Boat-Cuba-Linus-Wilson...
We also published these sailing eBooks:
4. SAILING THE OGRE: THE LOG OF A WOMAN WANDERER by Mabel Stock
https://www.amazon.com/dp/B07MB8BF3C
5. SAILING TO TREASURE ISLAND: THE CRUISE OF THE XORA by Capt. J.C. Voss
https://www.amazon.com/dp/B07L5W7KZJ/
6.AMERICAN PRACTICAL NAVIGATOR: Volume 1, 2017 Edition by Nathaniel Bowditch
https://www.amazon.com/dp/B07CJTYTVP
The rewards of being a Patreon far outweigh the costs.
Since starting the podcast and YouTube channel we have had to buy several new cameras, several computer hard drives, multiple SD cards, tripods, camera mounts, and audio equipment. We bought a $500+ DJI Phantom 3 Standard drone and spent over $600 to buy and equip a DJI Spark drone to take aerial videos of anchorages and marinas for the vlog. Podcasts must pay hosting fees. My old computer had to be upgraded because it was not fast enough to edit videos with hundreds of clips. We have incurred high internet access fees in foreign countries to put out a regular podcast and to upload videos. We spent hundreds of dollars to upload monthly podcasts from Tahiti during the filming of Season 2 and similar amounts on local cellular data to put out weekly podcasts in Panama and Ecuador during the season 1 filming. For every hour of podcast or minute of video many hours of work must go into them to produce them. We only produce highly edited podcasts and videos because we believe our listeners and viewers time is so valuable. Supporting us on Patreon is about supporting the content creation (vlogs and podcasts).
My wife and I have always and will always pay for our sailing and boating expenses. Both my wife and I have full time jobs unrelated to our sailing. We are asking our viewers and listeners to help support the expenses of creating the videos and the podcast. Sailing channels that don't ask for support on Patreon produce less than 2 videos per year. Channels that do ask for Patreon support average 8 videos per year. Patreon is about having the beneficiaries of entertainment (creative content) support those creations. We are creating podcasts and vlogs about our travels under sail. We also feature the most interesting sailors in the world in our podcast and YouTube channel.
We make content that is for all audiences and will not sacrifice safety or our relationship with our loved ones to create suggestive thumbnails. Our crew wears life jackets and harnesses in all weather. We don't cut corners on crew safety to get exciting video.
The vlog is also a video cruising guide of the places we visit focused on the seamanship necessary to visit the exotic foreign ports that we visit. The vlogs recount the adventures of the
Slow Boat
crew.
The host of the podcast and the captain of the Slow Boat is Linus Wilson who holds a "six pack" captain's licenses issued by the United States Coast Guard.
The
Slow Boat
is an Island Packet 31'.
There are 14 episodes in season 1, and 21 episodes planned for season 2. Season 3 of the vlog has been filmed and will be likely . Sailing news oriented videos are released as news breaks.
Hopefully, we will have the support to film many more seasons of our round the world voyage. Season 1 goes from New Orleans, to Florida, to Cuba, stops at Providencia, though the Panama Canal, and across the equator into the South Pacific. Season 2 will be in the Marquesas islands, Fakarava, Tahiti, and Moorea. Season 3 which has been filmed included stops in Bora Bora, Aitutaki, Cook Islands, and the Kingdom of Tonga. It is my hope that a lucky patron of the podcast and possibly his or her significant other will join the boat in season 4 for 1 to 2 weeks or more. If we hit our current goal before the end of season 4, we will be contacting the lucky patron about joining the Slow Boat in the most beautiful islands in the world.
If you don't want to wait for the drawing, check out our star and executive producer level of support. The star and executive producer gift is the best value. Only one person can sign up for that level. Anyone who has ever paid for a captained charter will know that $99 per creation or month is a small fraction of what a captained charter would cost anywhere in the world.
If you have a business that our listeners or viewers would appreciate, check out the limited corporate sponsor and title sponsor tiers.
Subscribe to the YouTube channel for free. 
Subscribe to the podcast at
https://itunes.apple.com/us/podcast/slow-boat-sail...
http://www.stitcher.com/podcast/slow-boat-sailing-...

$21.71 of $100
per new podcast or video
When we hit $100 per video or podcast episode, I will give away up to 2 weeks berth to one of our Patrons in 2019. Current patrons will be randomly selected based on their long-term support on Patreon. The winning patron can bring his or her significant other. This is several thousand dollar value. Captained charters of similarly sized monohulls usually exceed $400 per day. Thus, this reward is over a $5,000 value.

The timing of that berth depends on the schedules of the winner and Captain Linus Wilson. Hopefully, a patron and possibly his or her significant other can join the boat as crew. The schedule and itinerary of the boat is subject to change and cannot be guaranteed.

Before joining the boat, crew drawing winners or star (executive producer) patrons must supply copies of passports, sign the required waivers, and have a round-trip ticket back to their home country. Crew members pay for their travel expenses to and from the boat. Persons joining the boat must agree to boat rules, and the Slow Boat has a strict non-smoking policy.

1 of 1
Become a patron to
Unlock 92 exclusive posts
Connect via private message
Recent posts by Slow Boat Sailing
How it works
Get started in 2 minutes