Slybonsai
is creating an Enamel Pin & Art Subscription!
Select a membership level
Seed : *Support Tier*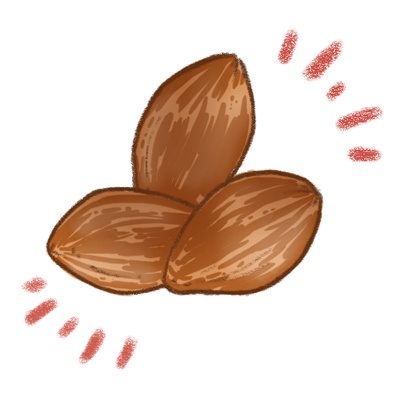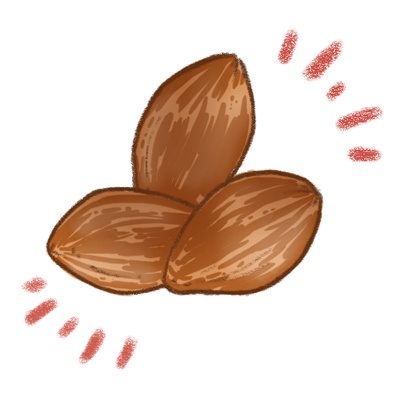 You'll receive:
- A little way to support me and my work ♥
- Access to feed/ Process videos/ And more
- Digital wallpapers and art if available
- Access to my Member's Only Shop

Sprout : *Sticker + Mini Print Tier*
You'll receive: 
- Access to monthly discount codes to my shop 
- Patreon exclusive 4" x 6" print
- Two Stickers of the current terms pin variants
- All rewards from previous tier(s)
- Worldwide Shipping and Handling costs included 

Bonsai (U.S.) : *Pin Club Tier*
Limited (23 remaining)
You'll receive: 
- Monthly LE Patreon Exclusive Pin
- Short story 
- All rewards from previous tier(s)
- Domestic Shipping and Handling costs included 

About Slybonsai
!!Due to the Pandemic/CNY there are slight delays on pin club rewards!!


Hello all! Welcome to my little pin and art club ♥ 
A little about me...
   My name is Sam (aka Sly), I have dabbled in many mediums of art including digital, pencil, ink, watercolor, acrylic, jewelry, and so much more. Currently I'm a small 
shop owner
focusing on pins and digital art! One day I dream to do this full time!
   One of my favorite things to create is enamel pins! I love to collect pins myself (it's more of an obsession, really) and think that enamel pins are a perfect way to support artists you love! Collecting large scale art prints or other works can be costly and take up a lot of space- but with pins they are small, easy to carry, and can be beautiful wearable art to support your favorite artists. My little art club will focus on providing Patreon exclusive content in exchange for your love and support! 
CLUB DETAILS:
All Tiers have shipping included in their monthly subscription price! For International supporters, please be sure to sign up for your International Tier so shipping can be handled accordingly. ♥ For those signing up to Patreon,
THIS IS WHAT YOU CAN EXPECT...
SHOP DISCOUNT CODES
available for supporters to use for purchases in my shop! Codes will be anywhere between 15%-30% off my 
shop!
SNEAK PEAKS AND PROGRESS PHOTOS/VIDEOS
are going to be posted on here that won't be posted anywhere else! I'll be posting all my progress photos and time lapse videos here only! 
EXCLUSIVE PRINTS, ENAMEL PINS, AND MORE
 will be rewards available to those who are my Patreon supporters! This includes possible access to our Member's Only shop!
INTERACTIVE PATREON CONTENT
You will be able to interact and influence some of the content in the club!
... And as I get the ball rolling there may be more to come! I will do my very best to be entertaining and make sure you absolutely love all the content you get and I'll do my best to make you feel like Patreon is all sorts of worth it!  
February's Art Club Theme: The Tale of Abbershaw, Chapter 7: Frog Rain Danc


You will receive a random variant for this month's pin! Both variants will be available in the Member's Only shop at the start of the following month after rewards ship out 

*Rewards are shipped out at the start of the following month, thus rewards are referred to as a month in advance (ex."March" rewards can be signed up for from February 1st-28th but are called March rewards since the rewards will ship out in March- kind of like a "Preorder"). You have an entire month to decide if you'd like to sign up and join the club! This also allows time for production for the themed designs. Sign up by February 28th to get these exclusives! March's rewards will ship out towards the end of March*
Previous Rewards:
________________________________________
FAQ:

♦ Is the content on Patreon exclusive?
Yes! The content posted here on Patreon is exclusive. All physical rewards in the monthly packages (Prints, Pins, etc.) are exclusive to Patreon. If there is a reward you'd like to obtain, you will need to pledge as a supporter to get that months' content. IF there is any excess stock, the only other way to get the Monthly Art Club content would be at conventions, fairs, events. 

♦ What if I join on the 1st of the month?
If you join on the 1st of any given month your card will not be charged until the 1st of the following month and you would receive access to the following month's rewards. The last day to sign up and receive art club benefits would be the final day of the month prior. So if you are interested in March's rewards, you would have to sign up between February 1st -28th to receive a reward. 

♦ When will my credit card be charged?
Patreon begins to process payments at the 1st of the month. It may take a few days to process completely. Monthly pledges are renewed automatically on the 1st of each month as well. You are always free to cancel your pledge at any time. 

♦ When will my package ship?
Rewards will ship out towards the end of the month.  (ex. You will have from February 1st-28th to sign up for March's reward. Your March reward will be charged on March 1st. Your reward will ship out towards the end of March (times vary due to production times -

We are currently experiencing slight delays with the pin club so your patience is greatly appreciated!

). *Unless there is a delay but I will be sure to be transparent and communicate with everyone!) Packages are mailed out using USPS First Class Mail in poly bubble mailers or via USPS Standard Postage envelopes. Members are responsible for providing a valid address for shipment. *If there are any delays or problems, I will be sure to immediately communicate that with everyone. 

♦ When do I get the discount code?
Discount codes are rewarded the same as physical packages. A discount code will be sent within a few days after payments are processed at the start of the month, usually no later than the 2nd-5th of each month. You will not receive discount codes until after your card has been processed, unless otherwise posted.

♦ Does my package ship with a tracking number?
For my $5 tier, your rewards will be shipped using USPS Standard Postage envelopes and will not have tracking. However, if there is any extended delay or problems please feel free to reach out and we can see what we can do. For all other tiers, Yes! When your reward package is shipped, you will be notified via email with a shipping notification and a tracking number. Domestic and International members will receive tracking. 

♦ I didn't get my tracking number for my Patreon Package! What happened??
Please make sure your email on file is one you access frequently as that will be the email we will be sending your tracking number or updates to. Also be sure to check your spam folder! I'll be messaging through Patreon and those notifications tend to alert you via email, so check your email or here to see if there's been an update or tracking!

♦ I just signed up to Patreon, can I get rewards from all previous months?
Now, for Patrons who sign up, if you sign up for my Seed tier and up, you will be sent the member only shop code after you are billed. This code will change each month. (ex. if you sign up anytime between February 1st - 28th, when you are billed on March 1st within a few days from billing you will be sent your code so that you may have access to shop previous designs. This code will last for the month after you are billed, so for this example the code would be good for all of March.) 

♦ I have a question, concern, or problem! 
Please feel free to email me at: 

[email protected]

and I'll be happy to assist you! 

                                               
 
                           Twitch ||Instagram || Facebook || Twitter || Etsy || Website

If we hit this goal, I'll be able to quit my job and run Slybonsai full-time ♥ 
1 of 3
By becoming a patron, you'll instantly unlock access to 150 exclusive posts
By becoming a patron, you'll instantly unlock access to 150 exclusive posts
Recent posts by Slybonsai
How it works
Get started in 2 minutes