Small Trans Library Dublin
Small Trans Library Dublin
a lending library, a relief fund and running community events
Select a membership level
Best of Both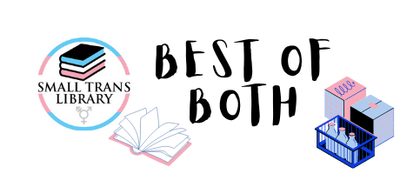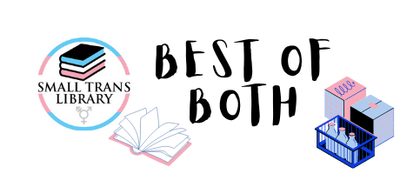 Hannah Montana who? This option splits your donation evenly between the library running costs and the fund.
Library Donor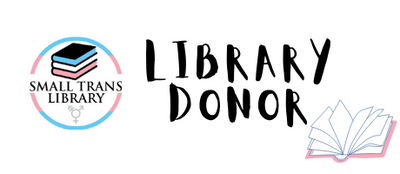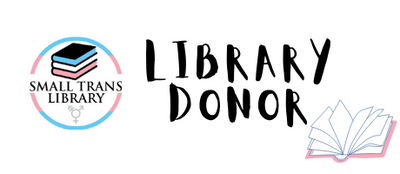 This will help us to buy in new LGBT+ books, run community events and pay trans speakers!
Fund Donor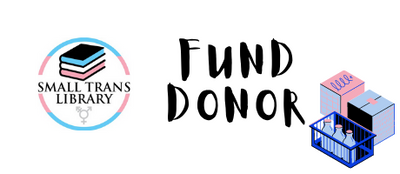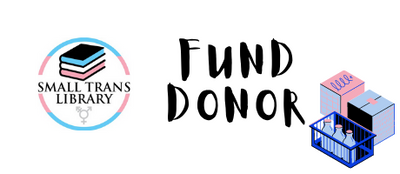 Contribute to the relief fund which is redistributed to cover groceries, rent, bills and other expenses for trans people in Ireland!
About Small Trans Library Dublin
The Small Trans Library is a small lending library of trans-authored books for trans people, with branches in Dublin and Glasgow.
Here at the Small Trans Library Dublin, we share our catalogue of 200+ LGBT books with the Irish community, as well as regularly hosting reading groups, writing workshops and community events for trans people in Ireland.
Since the beginning of the COVID-19 pandemic, we have run a relief fund to help trans people impacted by the pandemic. After just over a year of running the fund, the Dublin branch has fundraised and redistributed €18,000 to trans people in Ireland, and will be continuing to run the fund after the pandemic ends.
Monthly donations give us a stable source of income to make plans with going forward, contributing to the security of the fund. You can choose to donate to either the general running costs of the library, to the relief fund, or to have your donation split between both.
If you'd like to donate under €10, 
here's a quick guide on making a custom pledge
.