Smark to Death
is creating Premium Wrestling Talk
Select a membership level
Supporter
Supporter of the show, we will put you on the show notes and mention you on every episode/video! 
$1 per month
- Shoutout on every episode
- Early Access to all Sports Pick Em Leagues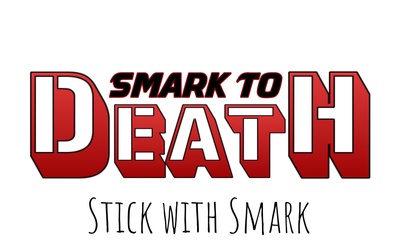 Stick with Smark!
Thanks for sticking with Smark to Death
All members of this tier get:
 - Premium Logo Sticker
 - Shoutout on every episode
$2 per month
Smark Beers
Everything in tier 1&2 PLUS:
Good beer is about $4 a can (or pint). We would love for you to buy us a beer, and in exchange what do you get? You'll get all the other rewards, plus become a moderator on our Discord server!
$4 per month
- Shoutout on every episode
- Logo Sticker
- Moderator Status on Discord
- Access to Football Fantasys Playoff League (Rules Below)
· Wildcard Games is the start
· Put together standard roster (1qb, 2rb, 2wr, 1 w/r/t, 1 d, 1 kicker) 
o All players must be in playoffs, can only be selected once
· Standard scoring
· Cumulative week to week, total points at end of the year wins
Winner gets Pro Wrestling Tee giftcard of $20
About Smark to Death
What is Smark to Death?

The Smark to Death podcast is hosted by Anthony, an average wrestling fan who is very passionate about multiple promotions around the world. As a fan of professional sports as well, he wanted to create a show that treats wrestling news like sports networks treat news about the NFL, NBA, MLB, etc. So, he created a show that runs down the hottest topics in wrestling over 3 rounds.

Why Smark to Death?

As mentioned, the host is passionate about wrestling and treats it seriously. Anthony see wrestlers as professional athletes capable of amazing displays of athleticism and sees wrestling as a beautiful form of storytelling. If you want premium wrestling talk, check this guy out. If you can't watch weekly episodes of all your favorite promotions, but want to know wrestling news - this podcast is for you.

Why Patreon?

Patreon is the easiest way to show your support for Smark to Death. By showing your support on Patreon, you help the show upgrade equipment, make wrestling trips where they could interview wrestlers and report on site, and maybe help the hosts get to events like WrestleMania, The Royal Rumble, Supercard of Honor, Bound For Glory, and other shows. Every donation, regardless of size, helps the show pay for advertising, audio upgrades, editing upgrades, and other costs associated with podcasting. 

My Goals

My goal will always be to create the best wrestling podcast we are capable of. We want to create interactive content that encourages wrestling fans to feel comfortable. In a world where so many people are judged harshly for their opinion, Smark to Death values all opinion regardless of what they are. Wrestling is about being entertained and it's meant to spark emotions and create discussion. Join Smark to Death as he ventures through his podcasting career.
Reaching $250 per month will help me cover all rewards for Patrons, hosting fees, and travel fees for Smark to Death coverage.

Once I reach this, I will start doing monthly retroactive PPV recaps LIVE for Patrons only. 
1 of 2
Recent posts by Smark to Death