SMF
is creating Reactions, Reviews, + COSPLAY!!
Select a membership level
✨DRAGON SLAYERS✨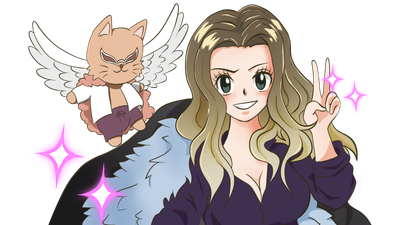 You are an OFFICIAL SPARKLE HUNTER! (ノ◕ヮ◕)ノ*:・゚✧
ACCESS TO ONE PIECE REACTIONS + REVIEWS~!
ACCESS TO WEEKLY ANIME REACTIONS! 
ACCESS TO SPECIFIC CHANNELS IN DISCORD SERVER
Includes Discord benefits
🌺 SENPAI 🌺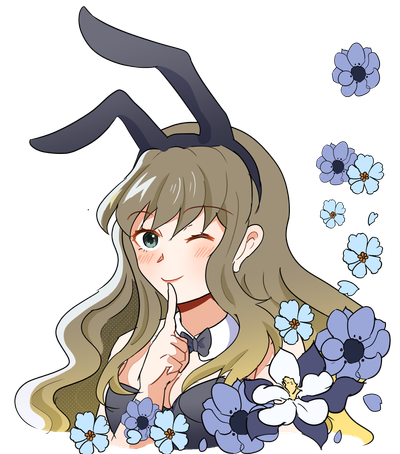 Your are a member of the ELITE SUPER MECHA SQUAD!
*Thank you for the extra support!*


EARLY ACCESS TO REACTIONS FOR YOUTUBE

ACCESS TO EVERYTHING IN THE PREVIOUS TIER (SPARKLE HUNTER)
ACCESS TO SLICE OF LIFE ANIME REACTIONS + REVIEWS!
PRISON SCHOOL & MORE MATURE ANIME REACTIONS!
ACCESS TO MONTHLY POLLS - 1 VOTE for this level tier
ACCESS TO MOVIE REACTIONS!
ACCESS TO OTHER EXCLUSIVE REACTIONS
ACCESS TO DISCORD SERVER!
.
Includes Discord benefits
⭐ KING OF THE PIRATES ⭐
You are now KING OF THE PIRATES! A BIG Thank you for so much of your support as you help lead on this journey.  
ACCESS TO EVERYTHING ON PREVIOUS TIERS
2 VOTES ON THE MONTHLY POLL
ACCESS TO DISCORD SERVER AND ROLE AS KING OF THE PIRATES
ACCESS TO SUGGESTING SMS AND ABOVE EXLCUSIVE ANIMES! AND SPECIAL POLLS!
ACCESS TO A MONTLY ANIME DISCUSSION/TALK ON DISCORD WITH FELLOW KING OF THE PIRATES AND MYSELF!
VIDEO SHOUTOUTS ON YOUTUBE
Includes Discord benefits
About
Welcome to my Patreon!

A lot of you probably are familiar with my YT channel SUPERMECHAFRIEZA!
Here I will upload my previous REACTIONS that I have posted on YT along with PATREON only reactions to an anime I will have polls on which patreons can decide on what they want me to react to!
I do want you guys to follow my OP reactions and my journey through the story since I love the anime so much!
YOU ARE SUPPORTING ME FOR MY REACTIONS, Please enjoy and watch the anime on Official sites such as Funimation, Crunchyroll, Hulu and Netflix.

Fair use referring to: "Copyright Disclaimer Under Section 107 of the Copyright Act 1976, allowance is made for "fair use" for purposes such as criticism and commentary [...]".
I make sure to credit the original source that I am giving commentary/reviewing to.

Become a Patreon and join the adventure!

Thank you guys for supporting me and my channel!
(ノ◕ヮ◕)ノ*:・゚✧
....and SPARKLES!

This Goal will help me as a full time content creator and build not only my main channel but also my second channel so I can provide you guys with great content!
Future Goals

NEW CAMERA for recordings and equiptment - 

Sony Alpha A7 III (currently looking into)

Cosplay materials for future Cosplays
Shure SM7B Cardioid Dynamic Mic / New Mic set up
1 of 1
Become a patron to
Unlock 638 exclusive posts
Connect via private message
How it works
Get started in 2 minutes