Hello!
I am
Rosa Colón
, the artist half of Soda Pop Comics. For almost 10 years I have self published comics with my partner Carla Rodríguez, here in very sunny and sometimes humid, San Juan - Puerto Rico.
Soda Pop Comics began in 2006 with a mini series called Zoe's Blues and we haven't stopped publishing ever since. Our comics vary in genres and formats but they are always entertaining and cute! More on Soda Pop Comics over 
here
.
I invite you to join me in the Patreon universe as I work on:
The Jevas
Jeva
used to be Spanish for a girl who was more than a friend but not yet a girlfriend. Lately, strong women have reclaimed the word to describe cool, strong women who exude confidence. A Jeva is intelligent, fashionable and fun. I featured Jevas in my zine Sundresses (purchase 
HERE
), and now I want to create full illustrations about these amazing women that populate my head.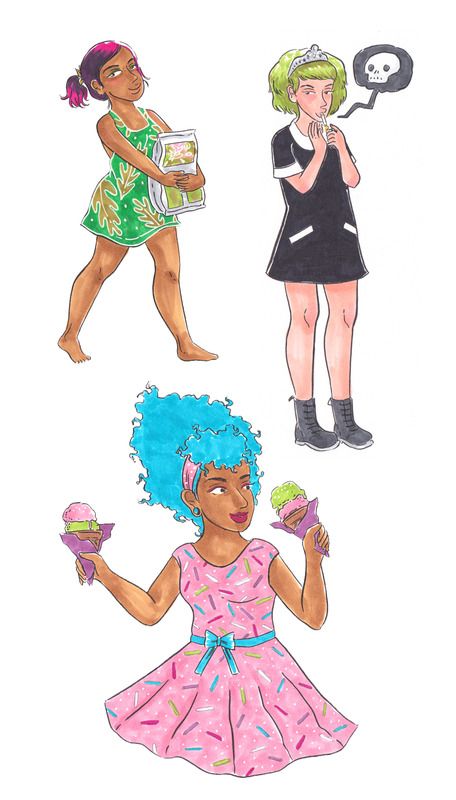 I would love to share the process and the behind the scenes of all these endeavors with patrons! Your pledges will help a lot with the day to day expenses of self publishing comics, and more importantly will allow us to travel to more cons in the USA (and possibly Latin America and Europe). We've been to MoCCA and TCAF as vendors, but we want to try out bigger cons like Emerald City Con and C2E2. It's hard work but I am ready to give it a 110% and with your support we'll have the tools to reach a larger audience :D