Solarpunk Magazine
is creating an online magazine & podcast of utopian SciFi and fantasy
Select a membership level
Get exclusive patron-only merch
Conservationist
You get access original reviews and nonfiction articles created by our editorial team, as well as access to our community Discord server.
Original nonfiction content
Conservationist + Subscription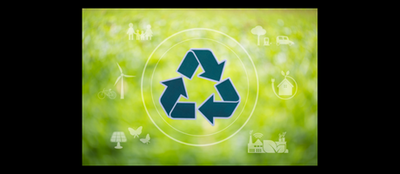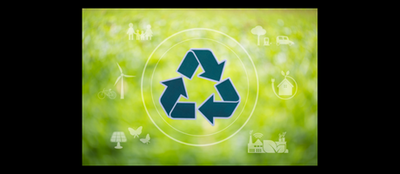 Conservationist tier plus an annual subscription to Solarpunk Magazine.
Solarpunk Magazine Subscription

Original nonfiction content
Environmental Warrior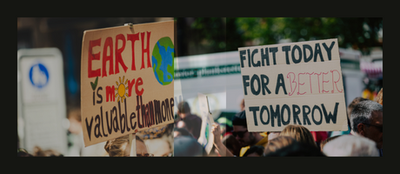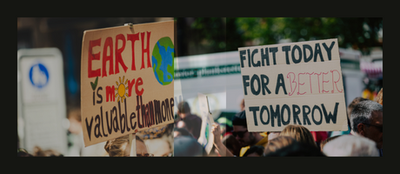 You get everything from the Conservationist tier. You also get access to all of our podcast episodes at least one day early, and extended podcast bonus content. In addition, get access to original art by our editorial team and patron only polls about things related to solarpunk and Solarpunk Magazine.
Early access to podcast episodes

Original nonfiction content
About Solarpunk Magazine
What is Solarpunk?
Solarpunk is a prefigurative, utopian artistic movement that envisions what the future might look if humanity solved major modern challenges like climate change, and created more sustainable and balanced societies. As a genre and cultural aesthetic, it encompasses literature, visual art, fashion, video games, architecture, and more. Solarpunk carries many aspects of punk ideologies such as humanitarianism, egalitarianism, animal rights, decolonization, anti-racism, anti-sexism, anti-authoritarianism, anti-corporatism, and anti-consumerism. Similar to the cyberpunk genre, the big difference between the two is that in solarpunk technology and nature are in harmony with one another rather than in conflict.

Not all solarpunk stories take place in perfectly idealistic utopias. There's no such thing as a perfect end-state utopia anyway, it will never happen. Many solarpunk tales are rife with compelling conflict among people and communities optimistically striving to reach that ideal while still struggling to solve some existing challenges. But all solarpunk stories do have things in common such as future or near-future settings, optimism perspectives, and looking toward a better future with at least a growing harmony between nature, technology, and humanity.


Why Solarpunk Magazine?
The time for solarpunk has come, and the mission of this magazine is to become one of many important catalysts for an important and necessary revolution within both the literary world and our larger culture. The genre has been around since the early 2000s, but the current state of global affairs in the 2020s—from dismally apocalyptic climate reports to the global rise of authoritarianism, right wing extremism, xenophobia, male chauvinism, and white supremacy—means solarpunk has never been more vital to the evolution of not only human culture and society, but of all species and the entire planet.

Of course stories about dystopias are fun, exciting, and suspenseful. We enjoy reading, listening to, and watching them immensely. However, the time has never been more urgent for an explosion of utopian stories to light a path forward out of the darkness into which humanity has dug itself.

We need more fiction and poetry about amazing technological advancements of the future that work in harmony with nature. We need stories about sustainable communities that thrive on cooperation and mutual aid rather than competition and profit. We need to build utopias with pen and page where capitalism and it's social ills such as white supremacy, patriarchy, and massive wealth disparity are things of the past. In short, we need more literature that envision a better future.

With that in mind Solarpunk Magazine will publish short stories, flash fiction, and poetry that tell stories of such future utopian endeavors, as well as nonfiction that explores various real world, contemporary topics and their intersection with the solarpunk movement.

Our six annual, bimonthly issues publish on the second Tuesday of January, March, May, July, September, and November.

When we reach $500 per month, we'll start a special podcast segment where we interview one patron every month.
1 of 4
Become a patron to
Connect via private message
How it works
Get started in 2 minutes