Solid K9 Training
is creating Dog Training Videos and Podcasts
Select a membership level
Supporter
What's included in this tier:


 ● Helping us continue to make free content for our social media platforms!


 ● Gain access to view our exclusive "Ask me Anything" Q+A with Jeff!


 ● Access to exclusive short-form video clips that you won't anywhere else!

Access to exclusive Seminar Sit Down videos not seen on any other platform

SK9 Fanclub
Everything in the previous tier, plus:


 ● Be able to ask a question on our exclusive "Ask Me Anything" bi-weekly Q+A and get in depth answers from Jeff!


 ● Get access to longer format dog training videos, along with exclusive footage from our worldwide dog rehabilitation seminars!


 ●Let your voice be heard! Get access to our exclusive patreon-only polls and decide what kind of videos you want to see!

participate in exclusive Zoom Room Q & A at least 1 time a week, for live video back and forth Q &A  for all your dog training, business, social media and personal growth issues.


SK9 Enthusiast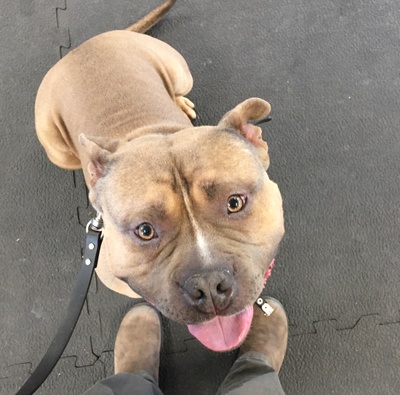 Everything on previous tiers, plus:
 ● Get exclusive social media tips and tricks video's from Joelle!
 ● Get early access to our videos, see them before anyone else!
 ● Wishing you could go to a seminar but can't? With this tier you will get hours of never before seen footage every month from our renowned dog rehabilitation seminars. 
● Access to our exclusive live Q+A's, be able to ask in depth questions and get thoughtful answers, live with Jeff! Your questions will be given extra attention, and long-form answers.
 ● Includes being a part of our Mug Club! Get a complimentary WWJD mug and stickers!
 ●Includes a 25% discount code for a library of trick videos at cooldogtricks.com, featuring SK9's trick dog trainer Brittney!
About
Thank you all so much for coming to my page. I am so excited to be able to have a platform for folks where I can help out dog owners on an even larger scale. I started this in the 2nd week of January 2018.  The motivation behind this stems from the huge amount of questions I get on a daily basis from dog owners, and dog trainers, in response to the huge amount of free content I, and my training center, put out on Youtube, Facebook, Instagram and our What Would Jeff Do? Q & A live on YouTube.  As well as the free content put out on all of our Voice channels; Itunes, Soundcloud, Spotify and Google Voice. I want to stop the pain that owners have with their badly behaved dog and now I have a platform to do just that.

So many people around the world are struggling with their dogs and more often than not they are at a point where our help is their last resort. They are at a point where if they don't get the help they need, their next decision is keeping the dog in the home or surrendering it...or even worse, the decision of life or death for the <g>dog. Al</g>though they get a ton of help from our free content, it's not always enough and often times they just cannot bring their dogs to us for our board and train programs, or they are not able to attend one of the many seminars I do around the world. Sometimes, Skype training is not in the budget either. Because of this, we get dozens of questions a day from people asking for help with their dog's behavior.  If I were to answer all those questions, I would not be able to get the daily work done that it takes to run the company, as well as to keep putting out free content across our social media platforms.   

So why Patreon and why now? Well, many times folks have wanted to make a donation as a thank you for all of the free content that I put out and that has helped them, and now it's possible for them to do that! Other folks simply need more of my time to get an answer to a question or an issue they are struggling with. By having this page where our Solid K9 Training community can support us and what we are doing, I will be able to hire someone to take over some of the work I do on a daily basis with the video and social media work (don't worry, I still will be putting out massive amounts of free content). This will allow me to spend time answering questions, creating exclusive videos and content just for this page and put out more, higher quality videos. This platform will also allow personal access to me and to get my advice. This felt like a win/win for everyone. I am excited to help more folks than ever before, put out more content than ever before and help keep more dogs in family homes. 

This Patreon page allows me to set attainable goals that once reached, will allow me to create a better, more impactful experience for everyone. I will be able to hire a full-time video person who will also travel to a handful of my seminars around the world and capture fantastic moments, as well as create helpful videos for all of you. I will spend more time answering questions and I will be doing an exclusive Q & A with Patreon members. All of this will allow me to put together more social media content for folks to learn from. 

I will make a specific video from submissions from Patreon family members who submit them. These can be be how to, problem solving or just about any question folks have. My answer can be with a dog though instead of just talking about it.
2 of 4
By becoming a patron, you'll instantly unlock access to 422 exclusive posts
By becoming a patron, you'll instantly unlock access to 422 exclusive posts
Recent posts by Solid K9 Training
How it works
Get started in 2 minutes