Fieldmouse Press
SOLRAD, the online literary journal for comics
Select a membership level
Plewd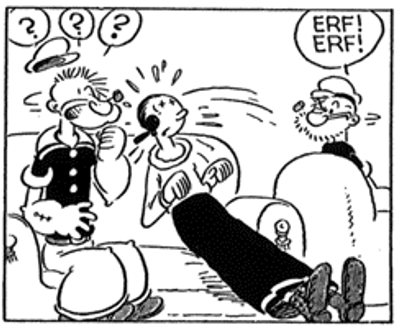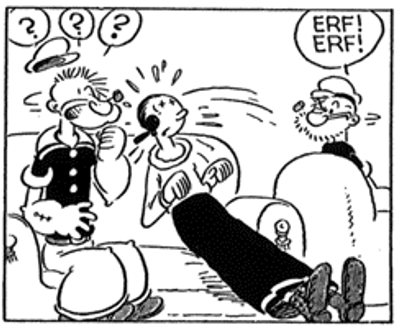 Plewds are the sweat drops that fly off a character when they're surprised or doing hard work - and your pledge at this tier helps us keep doing the hard work of publishing SOLRAD. Thank you!

Image: E.C. Segar's Thimble Theater/Popeye
Subscription to our Newsletter

Patron shout-out on SOLRAD.co

Nominate a book for review
Briffit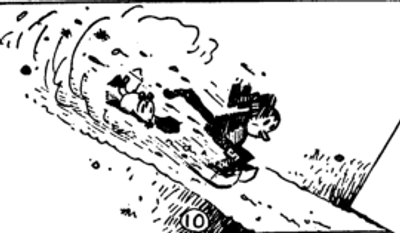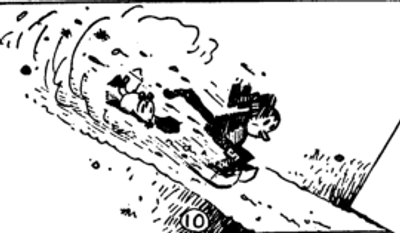 A briffit is the cloud of dust that hangs around after a character makes a speedy exit - and with your pledge at this level, we're doing quick work to make it to our funding goals. Thank you!

Image: George Herriman's Krazy Kat
Subscription to our Newsletter

Patron shout-out on SOLRAD.co

An annual thank-you postcard

Nominate a book for review
Blurgit
Blurgits are the lines that indicate movement of a character - and your support at this level is moving us to tears! Thank you so much!

Image: Charles M. Schulz's Charlie Brown
Subscription to our Newsletter

Patron shout-out on SOLRAD.co

An annual thank-you postcard

Vote on the next book to be reviewed on ENEMIES OF THE STATE

Nominate a book for review
About Fieldmouse Press
In January 2020, 
Fieldmouse Press
(that's us!) launched a brand new online literary journal for comics called 
SOLRAD
. We've run almost an entire year of excellent reviews and interviews, we have had a ton of previews and extracts from recently released comics, and we also collaborate with cartoonists who need a digital home for their work through our SOLRAD Presents imprint.
Fieldmouse Press is a 503(1)(c) charity nonprofit organization based in Grass Valley, California. The mission of Fieldmouse Press is to advance the comics arts through the publication of criticism, essays, and art for the benefit of the public. SOLRAD is our first major publishing project.
While SOLRAD is a relatively new project, it is published by some of the longest-working comics journalists and critics in North America. SOLRAD fairly compensates its writers, and we are looking for your help to help continue publishing this journal. We've created a selection of pledge tiers that we hope reward your generosity, and we're happy to take any questions at 
[email protected]
. Thanks!
By becoming a patron, you'll instantly unlock access to 6 exclusive posts
By becoming a patron, you'll instantly unlock access to 6 exclusive posts
Recent posts by Fieldmouse Press