Soul Oriented
a space to share connection, inspiration & community support
Select a membership level
Soul Support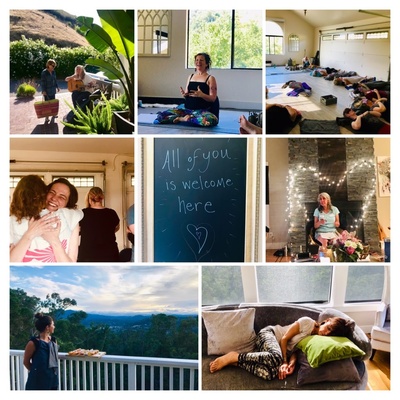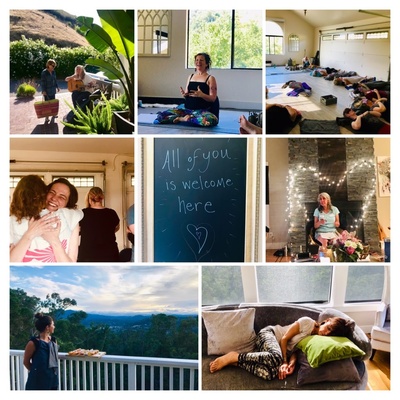 (If you are wanting to be a part of our community, but able to contribute less right now, scroll down, click "become a patron" and choose the "custom pledge" to contribute any amount you are able for access to all our programs! If you are able to offer more than $25/month the sponsor other soul's participation, you can do the same and will still receive the handmade art benefits.)

Everyone who contributes will receive... 

*Full access to the Soul Oriented Community including offerings such as classes, happy hours, workshops, meditation groups, tools from home practice and the first glimpse at Vanessa's writing, songs and art

*Infinite gratitude and love! 

If you are able to give more... all supporter at the $25 or more a month level will also receive...

*A handmade postcard in the mail each month designed by and sent from Vanessa!

*A special handmade or custom choosing gift from Vanessa each December! 

About Soul Oriented
Welcome to the Soul Oriented Community! All contributors will receive.. 
Full access to the Soul Oriented Online Community which will include shape-shifting offerings such things as…
Bi-Weekly Soul Circles over Zoom - we will meet every other Monday evenings at 5:15pm PST for an hour of soulful community… sometimes it will just be an open circle giving everyone a chance to share, sometimes a guided meditation or somatic practice… sometimes partnering exercises… depending on the needs of the community in the moment
Access to join regular Soul Oriented Meditation Groups -- Throughout the year Vanessa will offer occasional meditation/practice opportunities, where you will receive meditation prompts for a set number of consecutive days via email and then share your experiences with and stay accountable to a small, private WhatsApp group with others.
Weekly Somatic Exercise videos and Omwork pdfs to support your home and practice
Weekly recommendations for podcasts, book, practitioners, local businesses and more to nourish, support and inspire your soul!
Invitation to co-create what this community can be by offering suggestions of other offerings - or even offerings to the community yourself!
Coming in 2022 -- Monthly zoom drop in Tarot, Group SRI classes, Gentle movement /yoga classes and more with Vanessa!
For supporters able to give $25 or more a month, a personal post card in the mail each month with a soul affirmation will arrive in your mailbox.
But join at ANY level you are able to support at!
A note from the creator, Vanessa VerLee...
Hi friends! I have been creating sacred spaces, through healing practices, music and writing for more than two decades. Before the pandemic, I was leading regular Soul Oriented workshops and retreats. In these communities we learned to practice compassion for self and others and celebrate the fullness of the gifts our souls were created to give and receive. 
With our current collective realities, we need this kind of community more than ever. I moderate this page, but envision it to be a community experience, where we can come together to share, support and encourage each other on our soul's journey. 
Once you join, you will have access to videos posted and other materials for home practice, the links to join our regular virtual gatherings (including weekly soul circles, monthly full moon happy hours and more!), first glances at my creative endeavors and opportunities to join smaller meditation groups led by Vanessa online. 
Originally, I started this page to support my creative efforts, but like so many things, 2020 revealed a bigger purpose for this page. It will be an ever evolving and shape shifting space, open to suggestions and requests for the kind of support best suited to our ever changing community's needs. 
I see you, love you, and am beyond grateful to welcome you to our table.
Vanessa
Become a patron to
Unlock 236 exclusive posts
Connect via private message
Recent posts by Soul Oriented