Soul Stories
is creating connection through dialogue
Select a membership level
Spark
A dollar goes a long way to making sure we can produce high quality stories, events and content. Especially if we get a bunch of people donating a $1!
At this tier:
- You receive weekly Patreon exclusive podcasts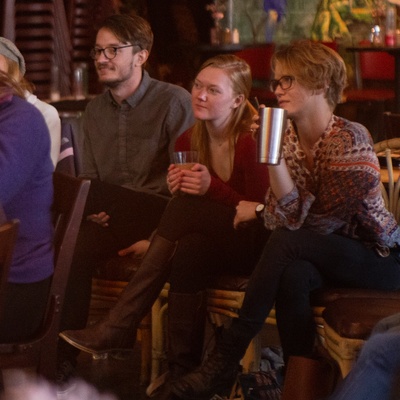 Matchstick
At our monthly events, 1st Sunday Soul Stories, we ask that participants contribute a $5 donation. By donating this amount through Patreon you officially have a membership to 1st Sunday Soul Stories. Most importantly, you are demonstrating to the Denver community the importance of leading with your story and connecting through dialogue.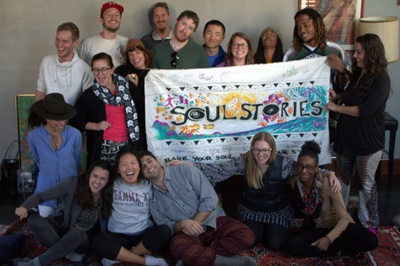 Candle
$10 a month will help us bring our event, workshop and storytelling services to communities that need it the most. We can pay event hosts, facilitators, storytellers, artists, photographers, and videographers the money they deserve. Participants can enjoy events at free to low costs.
We can bring you more events that address necessary topics such as race, gender, sexuality, mental health, personal growth, etc. 
At this tier:
- Free entry to 1st Sundays events
- Free entry to our co-created events that address pressing social issues.. Examples include "A Seat at the Table", a storytelling and dialogue initiative addressing gentrification, "Un-pact: A creative dialogue on consent", "In relationship to our bodies" and many more.
- Podcast episodes mailed to your inbox early
About Soul Stories
Introduction:
Society is increasingly faced with isolation, disconnection, and division. Institutions propogate abuse and hatred. Friends, families, and communities are divided by miscommunication and misunderstanding.
Soul Stories creates events, workshops, podcasts and online content that aims to humanize challenging topics, break down social barriers and create real, human connection.
On this journey, we are in need of support. It can be tiring and emotionally taxing on all of our co-creative collaborators. It's a work of heart that is nourished through financial donations. Through your contributions we can pay event hosts, storytellers, podcast engineers, photographers, videographers, and facilitators the money they deserve.
This will enable us to host difficult conversations and creative storytelling events that can reach diverse communities and humanize topics that are directly impacting these communities.
Our Story:
In 2013, Alex Black, my co-founder, and myself (Danny), sat down  in our living room. It was our first year in Denver and we were exhausted. Exhausted by working in underperforming schools, having superficial conversations at bars, and not having the space to be our genuine selves. It was in this year that my mom overdosed (and survived) and our close friend was diagnosed with a serious mental health disorder. Instead of facing difficulty with courage and authenticity, I was hiding. 
One night in May we had a conversation where we shared all the challenges, insecurities, dreams, and joys that rested on our heart. We were full of life and energy. We felt liberated. So we set down a path to create a community where we were free to speak from a place of depth and heart, thus Soul Stories began.
In our journey we discovered the power of personal storytelling. We learned that when you share stories (vs. opinions, advice or philosophy), you are quickly connected at a human level. Personal storytelling showed us that you can have difficult conversations about race, gender, sexuality, mental health, personal growth, etc. And at the end, we had broken through social barriers and found connection in conversations where we otherwise would be divided.
Become a Patron and you will receive:

- Additional stories, videos, newsletters, and content

- Unlimited access to
1st Sunday events
which are storytelling and dialogue gatherings that focus on unpacking the human experience. This is our anchor event and community central.
- Unlimited access to our
collaborative events that focus on pressing social issues
such as gentrification, consent, body image and more. We collaborate with all kinds of artists and organizations such as Edgar L. Page: Feel the Movement dance company, Eaton Senior Center, Colorado Coalistion against Sexual Assault and many others to host these beautiful events.
-
Tickets to our Liminal Event
which is a stories on stage model of storytelling and collaboration between us and
Stain'd Arts
. 8 storytellers work on personal stories for multiple months in prep for this intimate evening. We hope you walk out feeling connected and challenging your own perceptions of the world.
- Early access to
the Soul Stories podcast
where we ask our guests "What are you creating in the world? And how is that influenced by your experiences/stories?"
-
1:1 story coaching sessions
with myself (Danny) to craft a vulnerable personal story and receive feedback. You will have the chance to write and re-write a story that may be holding you back in your life. Then you can share with your community or potentially at a Soul Stories event!
All of our patrons receive a hand made, custom Soul Stories memento. Take a piece of Soul Stories home with you!
1 of 1
Recent posts by Soul Stories