Jason Sweeney
is creating quiet, ambient music.
Select a membership level
Quiet Type (US dollars)
Quiet Witnesses are supporters of Jason's music and are happy to listen in and be part of a community of ambient music patrons.
Quiet Witness (US dollars)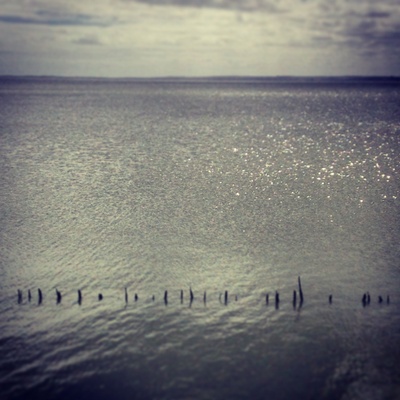 Quiet Witnesses are supporters of Jason's music and are happy to listen in and be part of a community of ambient music patrons - plus receive exclusive and private ambient compositions.
Quiet One (US dollars)
Quiet Ones like to retreat into the comfort of sound. You will now have access to private downloads all of the ambient music volumes for your listening pleasure.
About
Dearest friends. I've been writing and producing music since the early 90s. I started out in the local bands like The Millards, Sweet William, School of Two, Pretty Boy Crossover, Mist & Sea and Par Avion. There's been releases on cassettes, 7" and 12" vinyl, CDs and downloads. I have released on various indie labels (Sensory Projects, Morr Music, Shelflife, Matinee, Sound in Silence, cocosolidciti, Clan Analogue, TenWest) since 1996. My most active recording/music projects are Winter Witches and Panoptique Electrical.
Listen to: 
A Vow of Silence
I'm a prolific composer - and, at a guess, would say I've made about 2000 pieces of music and songs since starting out. My life is about creating music and embracing the gentle, the quiet, the introverted and the possibilities of peace through sound.
Through Patreon I am looking to produce full-length 'volumes' of quiet, ambient music - made especially for you! It will be available and exclusive only to you as a patron. These might be themed or inspired by requests from patrons. My desire is to keep creating and offering low-volume music, to gift back 'quiet' sounds in order to slow down our fast-paced, over-stimulated world.

I will start making music for you as soon as you pledge.

It will be music for relaxation, music for sleeping, music for meditation, music to help quieten the mind.

When I reach $100 per month I begin composing and producing the first in the series of ambient music volumes.

If I reach $500 per month in patronage, I will start producing four volumes of music per year, sent directly to you for downloading!

If I reach $1000 or more per month ... well, the possibilities are endless. You might even be offered a private performance in the comfort of your own home.

Think of yourself as a potential investor in new Australian music or being part of a community-driven, crowd-sourced recording company, with me as your faithful recording artist. 

Patrons will be supporting:
- The making of new and original Australian music
- Assisting me with ongoing music studio rental costs
- Music equipment maintenance
- Internet costs
- ... and the less quantifiable support of artistic practice.

I acknowledge the Kaurna people as the traditional and prevailing custodians of the lands on which my music is primarily created.

A little more about me:
Since the early 2000s I have been commissioned to create sound scores and experimental compositions for Zephyr Quartet, FourPlay String Quartet, State Theatre Company of SA, pvi collective, Chunky Move, Restless Dance Company, Version 1.0, Tanja Liedtke, DV8 Physical Theatre, Force Majeure, Closer Productions, SOIT (Belgium), Pacitti Company (UK).
In the world of art I have also been making many participatory music-based projects. My most successful to date was 'Stereopublic: Crowdsourcing the Quiet' – which was awarded a prestigious City 2.0 TEDPrize. 'Stereopublic' was a music-based app and online work that encouraged members of the public to seek and record quiet locations and places of solace in urban space and cities, in return for original compositions. I spoke at New York City's TimesCenter in November 2013 for an official TEDTalk about this project and the process of composing for quiet spaces. See the TEDtalk here:
When I reach $500 per month I will begin the quarterly ambient music series. I will also create special ambient 'long-form' music videos and each patron will receive a one-off 1-minute composition (in addition to all of the existing rewards) sent directly to your email. This composition will be made especially for you!
2 of 3
By becoming a patron, you'll instantly unlock access to 37 exclusive posts
By becoming a patron, you'll instantly unlock access to 37 exclusive posts
Recent posts by Jason Sweeney