ClarizeYale
is creating portraits and illustrations
Select a membership level
~ wildflower ~
Thank you for your support! 

In the ~wildflower~ tier, you get access to Patron-only exclusives such as :

❀ Sketches,  journal updates, processes, and maybe a video or two!
❀ A full preview of an illustration before posting publicly online

Access to Discord chat included!

~ indoor grown ~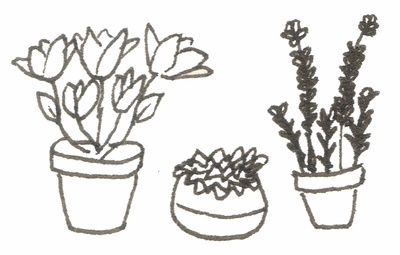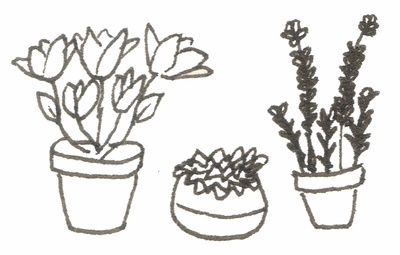 In the ~indoor grown~ tier, you get the same Patron-only exclusive access as ~wildflower~ but also included are :

❀ Downloadable wallpaper(s)
❀ 15% discount code from my online shop, a new code every month

Access to Discord chat included!

~ sungrown ~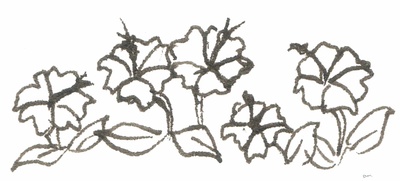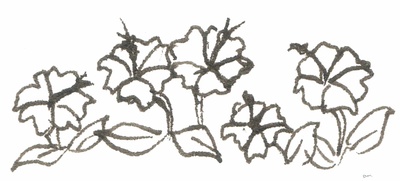 In the ~sungrown~ tier, you get the same benefits as ~indoor grown~ but also included are :

❀ A postcard* or sticker(s) 
❀ A tiny thank you note on postcard or other note (if sticker)

*Some postcards are exclusive to Patreon only and may not be available in my online shop

Access to Discord chat included!

About ClarizeYale
Hello hello! Thank you for stopping by my Patreon page. My name is
ClarizeYale
(
KLUH-ree-zee-yayl
) and I am a Pinay (Filipina-American) from the San Francisco Bay Area and
I like to draw.
I started
Soumouth Sweetheart
not because I wanted to make a brand... no no... I don't think I want to make a
brand
(but we'll see). I started
smsh
because being known by my first name only is like declaring I will be the Beyonce of illustration. We
know
she is Beyonce Knowles but she isn't known for that. She's known as
Beyonce
... The Queen B. First name only type of business. There's a lot of responsibility having that kind of power behind having a unique name. I don't think I'm ready for that kind of power. I just want to draw things for other people... Sooo... I created
Sourmouth Sweetheart
as a moniker to pay tribute to my personality instead~
A little bit sweet and a little bit sassy.
I like to create art with traditional methods like pencil, ink, and watercolor but have also been enjoying illustrating portraits digitally. Although I've been creating art since I was a kid, it wasn't until 2017-18 I decided to become more serious about my art and left my job in 2019 to pursue this art thing fulltime. Just gonna be real, this sh-t is scary. 😱 There's a lot to starting your own business.
I need to have the supplies and tools for the art makings from paper to pencils, ink and pens, markers and paints. I try to work with what's affordable for me but it would be fun to try out different qualities of supplies. Like paper made out of stone (
whaaat?!?!
)... Yea, isn't that cool? But also pricey
🙃
.
There's also stuff for prints! Cuz art prints are a great option if you can't afford original art. I scan and print all my prints at home and hope to one day upgrade my 15+-year-old printer/scanner combo to something less bulky and can scan larger than 8.5"x11" paper. Ironically, the printer doesn't work and so I have a 2nd one that takes up a lot of space. We also can't forget the ink and paper for the prints~
There are other merchandise as well as shipping supplies too so I try to find the most affordable but the best quality option that I can find... These usually have a minimum order quantity so that adds up quickly as well.
I started a Patreon because I wanted to be consistent with art making by keeping that flow while hustling through space. Truth be told, the hardest thing about making art is sitting down and actually doing it. It's built by habit and discipline. Sometimes, you just
don't want to do it
but, heh,
you
don't have to.... but if
I want to
make this my career,
I do
.. And having a Patreon keeps me accountable. It reminds me that there's a reason why I wake up every day and that's to draw... Not only for myself but
for you
, too.
Now, I totally get it if you can't do this... I've been there too. If you can't afford it, please follow me (or don't 🤷) on
Instagram
or on
Facebook
, whatever floats your boat. I love engaging so please leave comments and emojis! I don't know if you can tell, but I like some emoji usage 😉
If you do become a Patron, I hope I can fulfill your artful needs! I create phone wallpapers, stickers, and prints of portraits and other illustrations. With just $1 a month (what even costs a dollar alone, nowadays?), you get blog updates, pics or vids of work in progress, and a preview of final illustrations before sharing it in the social media world. You can also join me on Discord to chat art and other things too~
Whatever tier you pick, you can edit or cancel your patronage at any time! No hard feelings! 🥰
Your support means a lot, like
so much
to me and the best way I want to thank you is by creating art for you! Whether you are a patron on Patreon or not, you are amazing and wonderful and a reason why I can continue doing this art thing in this crazy world.
With so much love,
♥ ClarizeYale
website :
http://sourmouth-sweetheart.com

instagram :
http://instagram.com/sourmouthsweetheart

facebook :
http://facebook.com/sourmouthsweetheart
By becoming a patron, you'll instantly unlock access to 32 exclusive posts
By becoming a patron, you'll instantly unlock access to 32 exclusive posts
Recent posts by ClarizeYale
How it works
Get started in 2 minutes