Select a membership level
The Buckaroo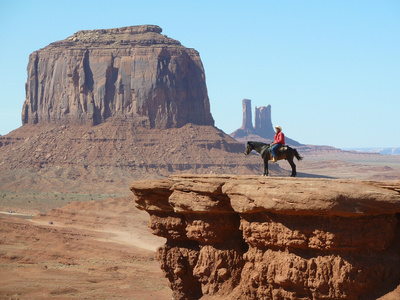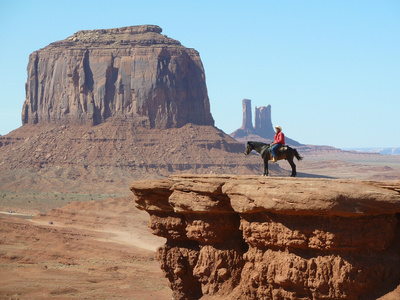 Don't have a lot of dough, but want your support to show?  For a buck a month, you can ride out with Southwest Stories, buckaroo.  You won't get a lot of extra stuff, but you will get our thanks, and a place in television history.  You can tell all your pardners - "I was part of that." 

The Two Georges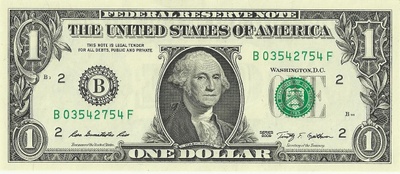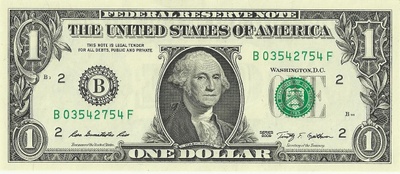 Yes, we know, George should have put his name on Mt. Vernon.  Instead, his last name is on the nation's capital.  But we digress.  This is an entry-level tier, where you get our thanks and not much else (but our honesty).  You'll be very welcome to all of our non-exclusive tiered content here and on our website and social media.  If we can figure out how to work it, you'll also get our newsletter.  And you never know.  We may just toss some other stuff at you from time to time.  Thank you!
Three for Season 3!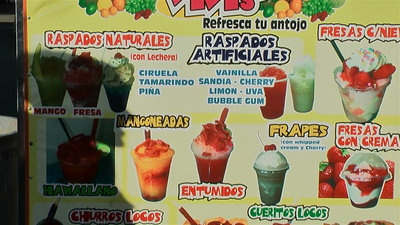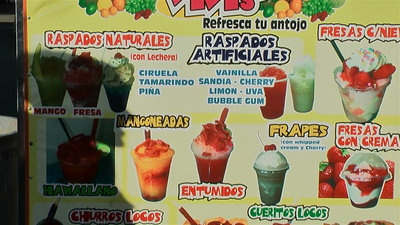 For less than the price of a large horchata, with this tier, you get the thanks of the Southwest Stories posse, and you'll get monthly access to the private blog of Southwest Stories!  There you'll get our travel tips, off the cuff comments, and news on Season 3 progress, as well as special event news.

About Southwest Stories
Greetings from Joshua Tree!

Southwest Stories is a television travel series that is grounded in the history, culture, unforgettable experiences, and stunning natural beauty of this incredible region.  We're in love with the region, and we want you to be too!  In support of the television series, we also produce Southwest Stories - The Magazine (you receive a complimentary subscription with any tier level of support), and in fall 2022, the Southwest Stories Podcast (on all major podcast platforms).

Southwest Stories is more than a travel show.  It's a way to connect our audiences with the people, places, culture, history, and experiences of the region in a deeper way, and to encourage them to explore (respectfully) for themselves.

Season 3 of Southwest Stories is slated to begin production in fall 2022 after being interrupted by the global pandemic.  The new season will be produced for national distribution to all 360 PBS stations; our Southwest Stories Roku channel; a new Amazon Fire TV channel; our YouTube channel; our Vimeo channel; our social media outlets; and, additional media platforms and distribution channels, to reach the largest domestic and global audience possible.  It will be made available to subtitle in up to two dozen languages for international viewers.  We will produce full episodes, episode segments, features, profiles, interviews, reviews, and behind-the-scenes travelogues and slideshows, along with the magazine and podcast, to engage our audiences on multiple media platforms, with content that connects with a broad and diverse demographic.

Our geographic coverage includes the California deserts; Arizona; New Mexico; Nevada; Utah, Colorado; Texas, Oklahoma; the Native American nations of the region; and, the desert regions of Mexico.

Our approach toward travel is a little deceptive.  Sure, we enjoy just hitting the road and having fun, eating good food and seeing new places.  But we strive to form a deeper connection and appreciation for the region and its people.  In a way, we put the highly accessible format of a travel show to work for us so that we can weave in history, culture, art, music, and contemporary issues. 

While a "regular" travel show might shy away from unpleasant truths or serious issues that face the region, or even anything remotely controversial, we're not interested in glossing over history (a prime example is the genocide of Native peoples on this continent); ignoring issues like immigration, poverty, discrimination, environmental degradation and exploitation, preservation of historically and culturally significant sites, lack of access to fundamental human needs like potable water and housing; or producing a safe and shallow experience.  We'll take you deeper into the Southwest, and we'll also celebrate the diversity and beauty of the region and its inhabitants.  We'll also occasionally partner with nonprofit organizations and others to create documentaries, such as the two that are currently being broadcast on PBS stations in several states, and on the FNX (First Nations Experience) network nationally.

We welcome the involvement of those in the region, and our magazine, podcast, and bonus video content allow for us to include more voices in what we present to the world.

We're already on the air in more than 20 countries including all of North America, most of Latin America, as well as the United Kingdom, France, and Germany, and our audience continues to build.  Your Patreon support helps cover the fundamentals of our day-to-day operations - Adobe Creative Suite and Stock, our Roku channel, our Vimeo Pro channel, etc., and we're extremely grateful to our Patrons for your support.

Please join us.  And if you have any questions, feel free to reach out and ask away.

In the meantime, we must part with our traditional salutation...

Vaya con queso mis amigos,

The Southwest Stories crew


Our first goal is to fund the new website as well as marketing materials and travel for meetings to support our sponsor and underwriter recruitment. This is the foundation that gets things rolling.
1 of 3
Become a patron to
Connect via private message
Recent posts by Southwest Stories
How it works
Get started in 2 minutes