Southwest Stories
is creating Season 3 of Southwest Stories for national PBS & OTT TV
Select a membership level
The Buckaroo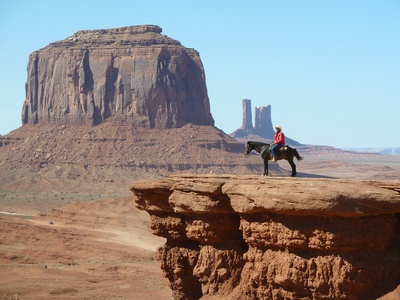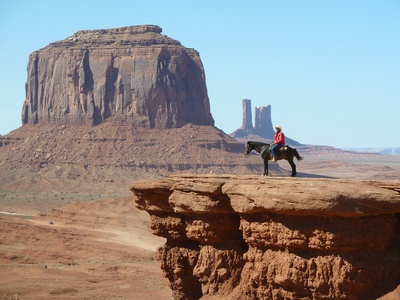 Don't have a lot of dough, but want your support to show?  For a buck a month, you can ride out with Southwest Stories, buckaroo.  You won't get a lot of extra stuff, but you will get our thanks, and a place in television history.  You can tell all your pardners - "I was part of that." 

The Two Georges
Yes, we know, George should have put his name on Mt. Vernon.  Instead, his last name is on the nation's capital.  But we digress.  This is an entry-level tier, where you get our thanks and not much else (but our honesty).  You'll be very welcome to all of our non-exclusive tiered content here and on our website and social media.  If we can figure out how to work it, you'll also get our newsletter.  And you never know.  We may just toss some other stuff at you from time to time.  Thank you!
Three for Season 3!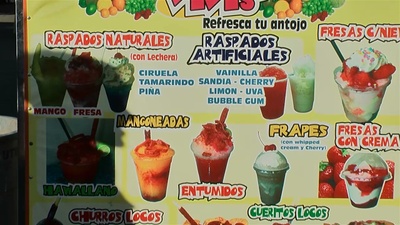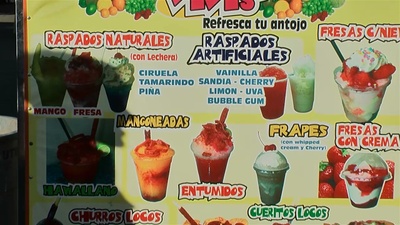 For less than the price of a large horchata, with this tier, you get the thanks of the Southwest Stories posse, and you'll get monthly access to the private blog of Southwest Stories!  There you'll get our travel tips, off the cuff comments, and news on Season 3 progress, as well as special event news.

About Southwest Stories
Greetings from Joshua Tree!

Ah, how do adventures begin? This one began about five years ago when Steve Brown was having lunch with a television producer in the Palm Springs area.  Steve, a journalist, historian, musician, and pirate (it's a long story, best told over rum drinks), blurted out something about the desert deserving its own TV show.  He explained that a television show would convey the beauty, fun, and feel of the desert better than printed or online stories, and it would allow the desert's human characters to tell their own stories, in their own voices.

A few months later, Steve,was discussing aphid poop with award-winning desert naturalist Pat Flanagan, and picking cholla needles out of his hand on television as the pilot for the series was filmed at the historic Oasis of Mara in Twentynine Palms.  And when it was time to record the theme song for the series, Steve, Rushingwind joined Steve Brown in the studio to perform it.

Later in the first season, the two Steves were reunited to perform music in the Indian Canyons of Palm Springs.  Steve Rushingwind, a three-time NAMMY (Native American Music Awards) winning Native Flute player, is also of Cahuilla/Opata and Mexican descent.  It was a homecoming of sorts for him, performing in the canyons of his ancestors, and to be honest, the music seemed to be welcomed in the canyons, by an audience that wasn't captured on camera.  It was a special, if not holy, moment.

When it came time for Season 2 of Southwest Stories, the two Steves joined forces again to create the new theme music for the show.  The two Steves began occasionally performing music together at events around southern California, and Steve, Rushingwind, that is, joined the other Steve, for the last episode of the season, Where the Old West Met the New.

In 2019, the two Steves reunited for Steve Rushingwind and The Native Groove's weekend performances at Marta Becket's legendary Amargosa Opera House, in Death Valley Junction.  Between performances, Steve, Brown, that is, played tour guide for the band as they visited Shoshone's Dublin Gulch, and the stunningly beautiful China Ranch Date Farm, in Tecopa.  Now, as Season 3 heads for production in 2021, pandemic willing, Steve Rushingwind has recorded a new, brilliant theme song for the series, and will be returning as a guest in the season, continuing the collaboration.

The new season of Southwest Stories will take the series to a new level.  Production, now with Knowledge Tree Films, and a partnership with the Oregon-California Trails Association, is planned for national distribution to all 360 PBS stations, with over 90 million monthly viewers, as well as for OTT TV (ROKU), with an additional 38+million regular viewers, and online platforms.  The show will continue to feature desert artists, musicians, chefs, historians, writers, creatives of all stripes, and regular folk too, of course.  While the show is by nature, overwhelmingly positive, we won't shirk from including the environmental, cultural, and indigenous issues that impact the region.  We have a passion for the Southwest, and we're not shy about advocating for it, or working to ensure its people and other inhabitants have a better future.  By the end of Season 3, we're planning to have built a network of viewers, supporters, and partners, to allow for not only Season 4, but for live events across the region where our supporters will be invited to join us for unique gatherings and experiences, and sometimes, to help make a positive difference for the Southwest.

Your support helps drive this production.  You are, in effect, co-producers and co-conspirators in our success, which if we're successful, will also drive the success of numerous others across the region.  We are endlessly grateful for your support, and hope to see you on the road as we produce Season 3, and beyond.

Our thanks,

Steve Brown
for the Southwest Stories crew


Our first goal is to fund the new website as well as marketing materials and travel for meetings to support our sponsor and underwriter recruitment. This is the foundation that gets things rolling.
1 of 3
Become a patron to
Connect via private message
Recent posts by Southwest Stories
How it works
Get started in 2 minutes