Roz Savage
is creating Sowing the Seeds of Change: Podcast for the New Paradigm
Select a membership level
Seed of Change
This tier is the perfect way to join a growing community of changemakers, and support Roz's work with the Seeds of Change podcast. It comes with the feeling that you're part of something special, and with our immense gratitude that you're helping spread awareness of these world-changing topics.
In addition, you will get:
Advance access to the audio podcast on Patreon, a week ahead of the general public getting access via podcast streaming services
Exclusive access to monthly "Afterglow" webinars, featuring podcast guests and others involved in leadership for the New Paradigm. We will have a live discussion for 60 mins, including the chance to ask questions of me and our guests, and the opportunity to interact with other changemakers (second Tuesday of each month at 5pm UK time)
Lifetime access to recording of the Afterglow
Photo
by
Wolfgang Hasselmann
on
Unsplash
Sapling of Change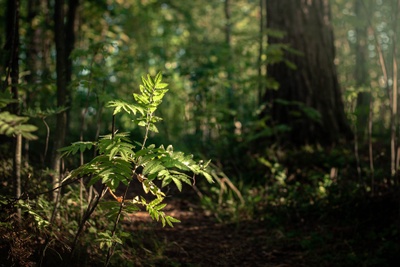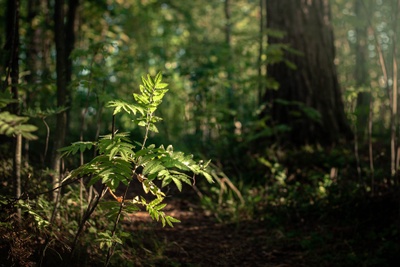 All the benefits of the previous tier, PLUS:
Exclusive access to the video version (24 per year) of each podcast. This is the raw, unedited, behind-the-scenes peek at how the conversation originally went, including out-takes, mistakes, and bloopers with my amazing guests!
Weekly video message (5-10 mins) from me featuring my latest musings on the state of the world, present and future
Invitation to the VIP virtual book launch of The Ocean in a Drop, in October 2022
Lifetime access to the recordings of the book launch
Photo by
Oskari Manninen
on
Unsplash
Behind-the-scenes content
Tree of Change
Limited (2 of 3 remaining)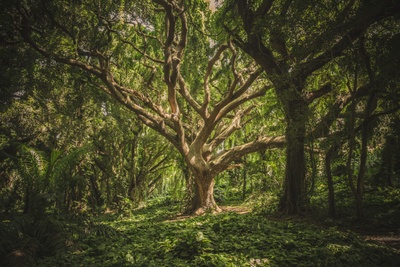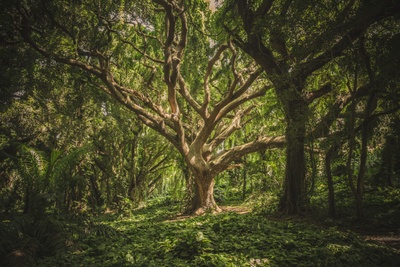 All the benefits of the previous tier, PLUS:
4 x one-to-one, hour-long conversations with me over the course of a year (limited to 3 patrons, with the calls being scheduled at approximately 3 month intervals). Recordings of the calls will be provided for your private use, with lifetime access. You can use this call however you wish - to ask questions, for coaching, to discuss my (or your!) upcoming plans, putting the world to rights, or simply a fun conversation
A personal thank you to you in the Acknowledgements section of my upcoming book, The Ocean in a Drop
A signed copy of The Ocean in a Drop (published October 2022)
Photo by
veeterzy
on
Unsplash
About Roz Savage
"The best way to predict the future is to create it." (Abraham Lincoln)
For the last two decades, I have been on a quest to find out how humanity can create a better future. My odyssey has led me through a series of epiphanies about the systems, structures and stories that underpin our human civilisation, while my insatiable curiosity about how the world works has taken me deep into the dynamics of change.
I am now sharing what I've learned, along with the super-smart people whose books have influenced my journey, via my new podcast, Sowing the Seeds of Change. If you're interested in the future of the world, the forces that will affect it, and the ideas that we can use to chart a course to health and happiness for people and planet, I think you're going to enjoy this.
"You never change things by fighting the existing reality.
To change something, build a new model that makes the existing model obsolete." (Buckminster Fuller)
I'll be inviting my audience to see reality from fresh perspectives, and when everything seems rather difficult, even hopeless, to dare to dream that the seemingly impossible can come true.
"We cannot solve our problems from the same level of consciousness that created them." (Albert Einstein)
I also happen to be the first woman to row solo across three oceans, spending up to five months at a time alone at sea, after an environmental epiphany in Peru inspired me to use my adventures to raise awareness of our ecological crisis – a surprising career move for a former management consultant who doesn't particularly like exercise. Along the way I have picked up four Guinness World Records, an MBE, and a doctorate in holistic approaches to systems change. (
This is me
.)
"We cannot discover new oceans unless we have the courage to lose sight of the shore." (Andre Gide)
There will be two seasons of the podcast per year, each season consisting of 12 shows. Guests for Seasons 1 and 2 include these wonderful fonts of wisdom, who have been so gracious as to give me their time:
Charles Eisenstein, Sacred Economics, The More Beautiful World Our Hearts Know Is Possible 
Paul Hawken, Drawdown, Regeneration 
Tim Jackson, Prosperity Without Growth, Post Growth 
Sharon Blackie, If Women Rose Rooted, The Enchanted Life 
Bill McKibben, The End of Nature, Eaarth 
Jude Currivan, The Cosmic Hologram, HOPE – Healing Our People & Earth 
General Stan McChrystal, Team of Teams 
Kimberly Carter Gamble, Thrive, Thrive On 
Kim Stanley Robinson, Mars Trilogy, The Ministry for the Future 
Richard Bartlett, The Hum, Enspiral 
Peggy Liu, JUCCCE 
Iain McGilchrist, The Master and His Emissary, The Divided Brain 
The shows are produced in association with dStudio, and are pre-recorded as both audio and video. Content will be distributed via:
Radio show based out of WPVM in Asheville, North Carolina, and distributed across North America via the Pacifica Network (over 200 affiliate public radio stations) and PRX Network (monthly audience of 25 million people)
Video on YouTube
Podcast on the Soundcloud platform
Articles on my personal website, and on Medium.com
Material from the podcast interviews will also be included in my upcoming book, "The Ocean in a Drop: Reasons to be Cheerful about the Collapse of Civilisation"
The show takes a lot of my time – I select and invite the guests, do a whole load of background reading so I hopefully sound like I know what I'm talking about, draft questions to get the conversation going, and write blog posts to summarise my reflections on the conversation. I'm also creating exclusive content especially for my Patreon supporters, that I think you will like. 
So I hope you will feel moved to support the podcast - and even better, to get involved. The New Paradigm is all about co-creation. The time of the lone wolf is over. So is the era of the "sage on a stage". We all have something to bring to the party, and I would love for you to feel that you are part of this creation process. All the Patreon tiers give you ways that you can get involved in Sowing the Seeds, meaning that you are not only contributing to the podcast/radio show, but also contributing to my next book.... and contributing to establishing the New Paradigm on Earth! 
Cover Photo by
Saad Chaudhry
on
Unsplash
By becoming a patron, you'll instantly unlock access to 8 exclusive posts
By becoming a patron, you'll instantly unlock access to 8 exclusive posts
Recent posts by Roz Savage
How it works
Get started in 2 minutes