Sparky's on the Loose
is creating episodes on our adventures around Australia
Select a membership level
Fire Starters
- Early access to YouTube Episodes (approx a week early) 
- This will give you access to our private Patreon only viewing section.
 - Q&A Priority 
Hiker
- Early access to YouTube Episodes (approx a week early) 
- This will give you access to our private Patreon only viewing section.
- Q&A Priority 
Camper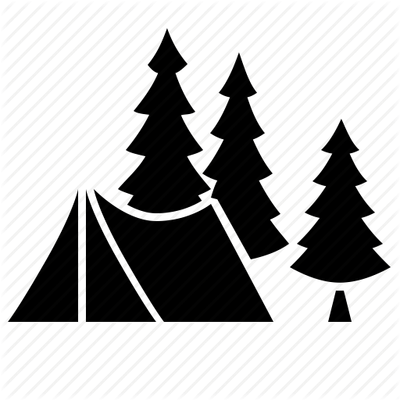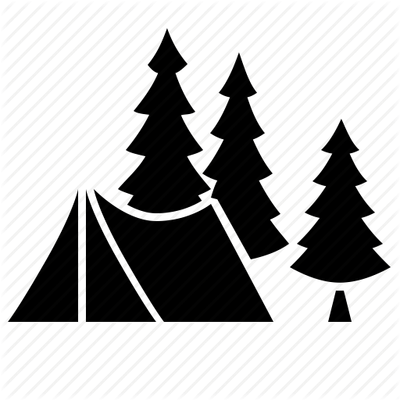 - Sparkys stubby cooler x 1
- Sparkys sticker x 1
- Your name featured on our Patreon wall.
- Early access to YouTube Episodes (approx a week early) 
- Q&A Priority 
- This will give you access to our private Patreon only viewing section
 *Must be a Patron on this tier for 2 months* 
About Sparky's on the Loose
G'day legends & 'WELCOME' 

to our Patreon page!
We are a young aussie couple that bought a caravan & planned to travel Australia!
Setting off in March 2017 from our hometown in Brisbane, QLD - searching for an adventure of a lifetime. We have no real plans or timelines and simply take each day as it comes. Joining us on our epic big lap adventures is our canine sidekick Rusty. Just because we have a caravan, it does not stop us from getting to some of the most remote places in Oz. We're not scared of going off the beaten track, in fact we quite prefer it.
In the beginning, we started filming little snippets as a keepsake for ourselves and for our family & friends to watch. We soon realized there was a lot of interest in what we were doing and the places we were seeing. If you have watched our episodes on YouTube from the start, we think it's quite safe to say our filming and video quality has dramatically improved. Let us say we were no pro's and have taught ourselves about the editing game as we have progressed.
Our Patreon page is a way for people to directly support us and our content. We have always believed in sharing the beautiful places around Australia to fellow aussie's & visitors from overseas. We'd love to keep our episodes based on showcasing Australia and sharing tips and tricks we have learnt so far. By becoming a Patron, you are helping us say no to large companies and sponsorship deals, and more importantly, keeping us on the road longer so we can create more travel episodes!
We sincerely thank you for visiting our Patreon page & hope you join the Patreon family!
THANK YOU 
Amz, Kurt & Rusty
____________________________________________________________________________
What is Patreon?
Patreon is a platform were you can pledge a US Dollar amount to us and in return you will receive special benefits in a tier format. We get asked a lot on how people can support us with our video content and
this would be the best way
as you get to see first hand what we are up to.
- We need your support to make more content, 

more often at better quality
Our episodes are packed full of music, narration and footage that we create from scratch, and they're free for everyone of all ages to watch. 
It would be awesome if you could support us as we continue our adventure around Australia. With your support
'per episode'
we would be able to improve our camera equipment, on going maintenance costs, tour costs etc. You can see how far we have come from our very first episodes to our latest! We are constantly trying to improve our film-making skills. 
There's still a lot more content to come! We have already started a list of places we have missed. As you can imagine Australia is very large and it takes a very,very, long time to properly explore every nook and cranny.
____________________________________________________________________________
A SPECIAL THANKS
to these Patrons for supporting us, you guys are awesome!

Trent M.
Paul D.
James L.
Stuart C.
Tim S.
Petrus .V.A
Joe R.
Jenny.
Dean.
Desiree.
____________________________________________________________________________
Each and every Patron who supports us, helps us work towards our ultimate dream - which is to continue creating travel videos as we travel Australia full time. 

Trust us, when we say there is still SO MUCH TO SEE! 
_____________________________________________

Overview on why to support us
& help us reach our ultimate goal;

- we are down to earth, genuine aussie's, with a pure love on showcasing Australia's many spectacular spots - which sometimes are right around the corner from you!

- a big passion of ours is to support small local towns and Australian businesses!

- sit back while we do the hard work and find epic campsites, attractions and points of interests to see + PLUS give you tips and tricks we may have learnt about the area.

- keeping our episodes purely travel related and not shoving sponsorships and companies down your throat.

- we have more details and helpful information in our videos compared to others. 

- travel blogs and other text related articles are free & all available on our website (we are the only aussie travel bloggers who do this - video & written blogs!)

- we honestly do aim to help & inspire, so much so we do respond to every message we get.

- our reviews, installs, tips & podcasts are not charged to our Patrons - don't worry, you still get early access to them though!

1 of 1
By becoming a patron, you'll instantly unlock access to 37 exclusive posts
By becoming a patron, you'll instantly unlock access to 37 exclusive posts
Recent posts by Sparky's on the Loose
How it works
Get started in 2 minutes