Spencer Hughes
Creating Podcasts & Positivity
Select a membership level
The Spencer Hughes Pal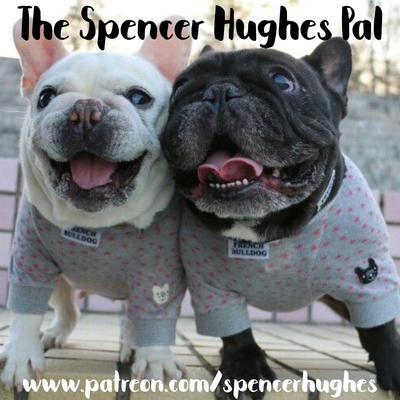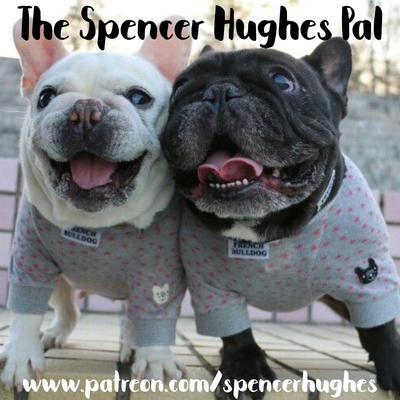 A daily audio podcast, 7 days a week!
The occasional video segment "Ask Spencer's Views" in which you can message me a positivity based question and I may answer your question on this segment for all our fellow Patrons to see!
The Spencer Hughes Friend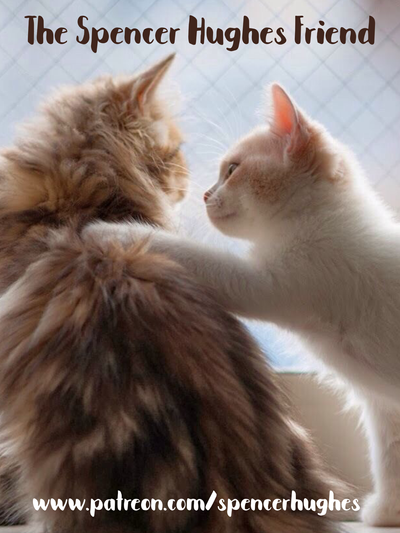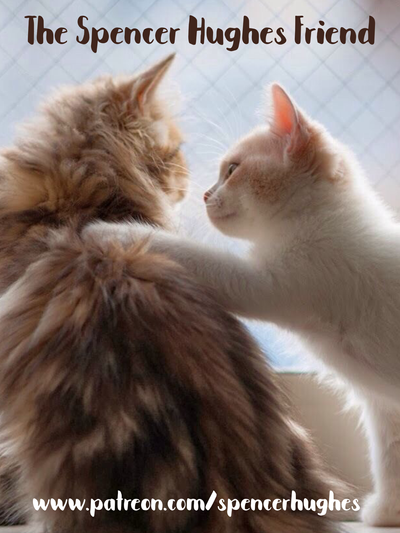 Two daily audio podcasts, 7 days a week!
One daily video, 7 days a week!
"Talk From The Trees" is a relaxing and inspiring video segment shot in our own personal forest. Topics are meditative and introspective in nature and it quickly became one of my most popular features!
About Spencer Hughes
Some of you may be familiar with my radio career that has spanned three decades on ABC Radio, Clear Channel, Cumulus Media, iHeart Radio, and Fox NewsTalk. From terrestrial radio to satellite radio, from Internet radio to podcasting, I've enjoyed sharing my views with you on everything from politics to Star Wars, meditation to the Paranormal. We learn, laugh, and think together. 

At age 11, I decided I wanted to be a radio talk show host. Ten years later, I was interning at one of the legendary newstalk stations in radio history. In less than three years, I was hosting my own talk show in the 4th largest radio market in America, San Francisco. Everyone said that was impossible. I didn't believe them!

But over the years the industry changed dramatically. It stopped being fun. It became so conglomerated that it boiled down to four voices across the entire country. I didn't feel ANY of them spoke for me. 

I've learned that I need to work on myself above everything else. I want to become a better person to my family and my friends but also to my listeners and supporters. 

There is so much darkness and negativity out there and I don't want to be a part of it. I want to be a force for good...for positivity. 

The fact that we have to DIG SO HARD to find the heartwarming stories in the news, the life changing people doing amazing things...that is SO WRONG!!

So...my goal for my Podcast is to share with you the light and the good...to reinforce my lifelong belief that we do, indeed, live in a FRIENDLY UNIVERSE, contrary to what the media wants us to believe. 

Welcome to Hughes From The Heart: The Spencer Hughes Positivity Podcast. 

Here you will find stories of ordinary people doing extraordinary things. I will still do podcasts on philosophy and pop culture and even the Paranormal.

My emphasis is going to be on human interest stories that will make you happy to have a heart and to be alive...stories that focus on the good deeds being done everyday, but perhaps not being reported. Stories that will make you feel good about the world and safe and at peace. 

I will provide FREE content as well as paid content at various Tier levels. Something for everyone's budget. My goal is to make the good energy accessible to all of us.

Many have asked if they can show their support for the Podcast without subscribing to Patreon and I have made this possible through PayPal. Anyone interested in pledging whatever they can give to the support of Hughes From The Heart may do so at www.paypal.me/radiospencer. This would not provide any of the paid tier content, but would allow fans to show they support what I am doing with this hopefully life changing Podcast. Thank you kindly to all who have asked!  

So welcome...thanks for being here with me...I hope you enjoy your time here and I'm very grateful that you are spending some of your valuable time with my me Hughes From The Heart: The Spencer Hughes Positivity Podcast. 



I'll get a tattoo!! Something I thought I would never do!!

And I'll film the whole adventure. :)
2 of 4
Become a patron to
Unlock 3,987 exclusive posts
Connect via private message
Recent posts by Spencer Hughes
How it works
Get started in 2 minutes