Spilled Ink - (Living One's Life Through The Art Of Creativity)
is creating DIY Creative Projects
Select a membership level
From The Ground Up
I never said i was an expert! But.........
I love putting my hands in the dirt and feeling connection to earth and the life running through it. Here i hope to share with you some simple tips on how to make the most of your green space in Austin, Texas. 

From The Ground Up (Quarterly zine)

Tips To Keep Your Garden Healthy
Beauty In Print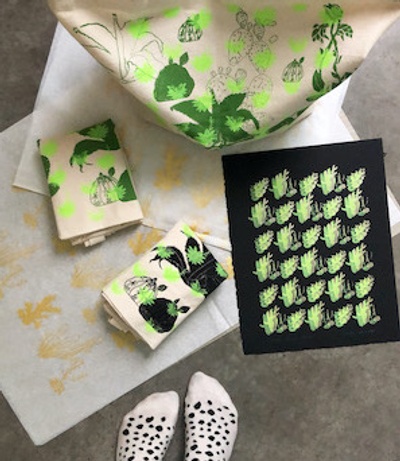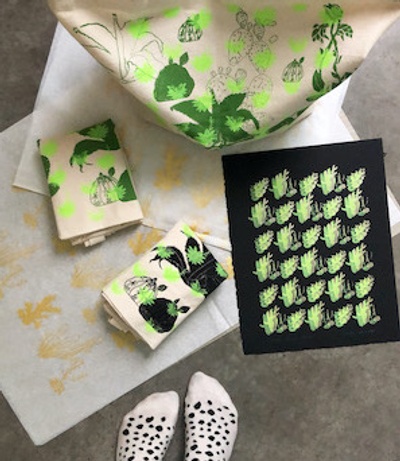 So you signed up for the second tier!! Thank you so much :) For the price of $5 you will receive an assortment of hand screen printed merchandise from Victrola Design Studio. The first quarterly mail out will include a small Austin, Texas Skyline Print and a pack of four wildflower or cactus coasters.
Limited Edition Merchandise
Screen Printing 101
Learn the basics of scree-printing in this fun on-line work shop with Victrola Design Studio. Our class covers the basics of beginners screen printing! Receive tips on how to begin at home! 

Limited Edition Merchandise
About Spilled Ink - (Living One's Life Through The Art Of Creativity)
Hi!
How are you doing?
Why don't i start with telling you a few things about myself. My name is Victoria Corbett & I was born in 1971 in a small market town off the coast of Northern England. I haven't resided in the UK for over twenty years, but my love for the outdoors and the creativity that stems from my experiences in those early years colors much of what i see and do in the present moment. Here i hope to inspire you to seek adventure and take risks in your everyday life. Helping 'you' look for creativity in the smallest of things. I'm not really sure where this path will take us but hopefully it will be one of adventure and inquiry into your own hidden passions and loves. So let's get started.....
About Me:
Currently i run a small Austin-based stationery and home wares line known for whimsical illustrations of flora & fauna. The line is rooted in my daily observations of the beauty surrounding me, inspired by repetition, uniformity, and patterns found in nature. I also teach small creative work shops on screen printing, gardening and creativity. Oh and make one of a kind art pieces when i have time. 
Recent posts by Spilled Ink - (Living One's Life Through The Art Of Creativity)
How it works
Get started in 2 minutes