Spinning On Air
is creating podcasts
Select a membership level
Sustaining Listener
You support Spinning On Air and its goals of discovery and understanding, and know that your contribution is making it possible. You have access to all the Spinning On Air podcasts and extras, plus you'll get a thank you in the podcast! You'll also be able to participate in the Spinning On Air Patreon community here, and exchange thoughts, info, ideas, and recommendations with me and with other listeners.
Sustaining Listener Plus
All the benefits of Sustaining Listener, plus special access to a new Spinning On Air playlist each month on Spotify. Listen to an hour of the music I'm excited and curious about, and experience the musical discovery that listeners to the Spinning On Air radio broadcast have always told me mattered so much.
About Spinning On Air
Spinning On Air
® connects us to people who think creatively about what they do. Originals, whose ideas and perspectives can open us up to being more creatively aware, curious, and thoughtful in our own lives. Hosted and produced by me, David Garland,
Spinning On Air
began as a radio broadcast on WNYC in New York City 30 years ago. Now it originates independently from a little studio at the edge of the woods in the Hudson Valley of upstate New York. From this spot outside the mainstream, we get in touch with the new decentralized artistic imagination that's bubbling up all around us.
Independence is supported through interdependence. Despite the long history of
Spinning On Air
, and the trust it earned over the years as a great resource for discovery and insight, its history doesn't guarantee its future. The future of
Spinning On Air
is a collaboration between me, my guests, and you the listener. I've always produced the show as a one-person "team," but also used to have, in the background, the support of a big public radio station. As public radio shifts, drifts, and changes, podcasting is where the deeper conversations are taking place, uninhibited by formats, commercial categories, focus groups, and restrictive durations.
Thoughtful conversation and creative inspiration seem more important than ever these days. But how do you put a monetary value on them? Well, every aspect of creating
Spinning On Air
takes time, expertise, resourceful planning, and inventiveness. I receive crucial help with graphics and website design and production from my wife Anne Garland. And the colorful photography of my brother Chris Garland adds to the visual identity of the site. But a labor of love, and the loving labor of family and friends, need to be supplemented by some listener cash — cash that makes it possible and practical to create the ephemeral but substantial experience of understanding via audio. 
Thank you very much for giving what you can!
—David Garland
spinningonair.org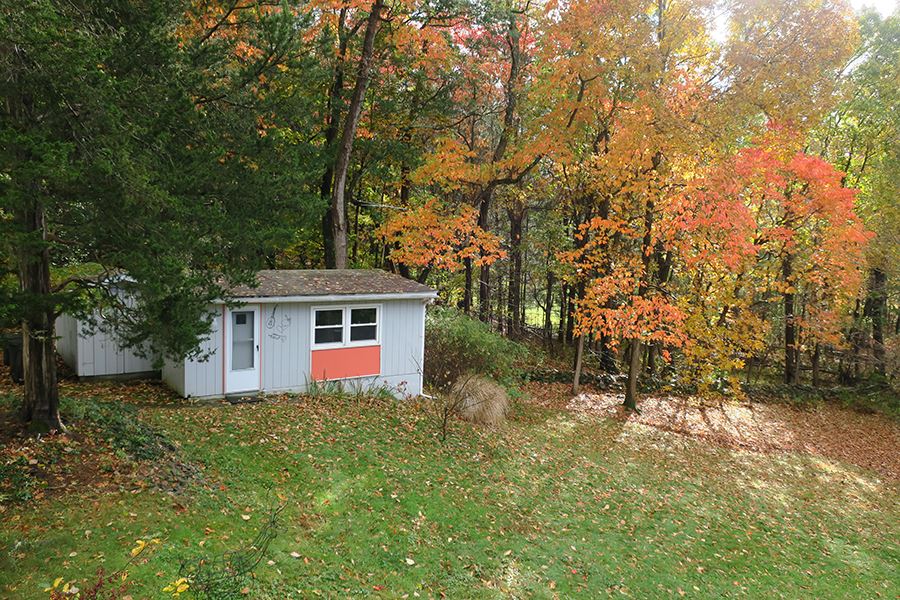 The Spinning On Air podcast production mega-facility, autumn 2017.

Spinning On Air is a registered trademark of WNYC Radio and is used by permission.
With 500 supporters, I'll be able to increase the frequency of the Spinning On Air podcast from once a month to twice a month.
1 of 1
How it works
Get started in 2 minutes