Sean SPO'B ART
is creating Original Artwork: Digital Drawings
Select a membership level
One Dollar
Not only is this the cheapest tier, but you will have my thanks! You will gain access to exclusive content and sneak peaks of future drawings!

Two Dollars
Not only will you have my thanks, but your name will also be acknowledged in my future videos on Youtube! 
Three Dollars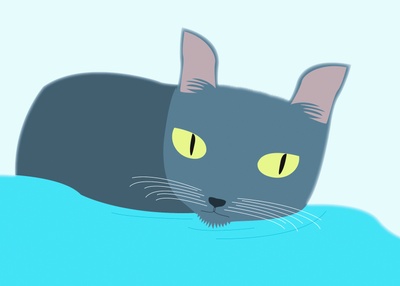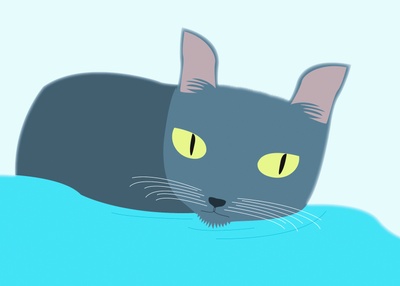 You will receive 1 unframed drawing with my signature! Your name will also be acknowledged in my future Youtube videos! 
About Sean SPO'B ART
Welcome to my page!

My name is Sean O'Brien. I am an artist from upstate New York, particularly in Warwick.
My art is different and unusual, and so are my methods in making them. The artworks on my page are digital drawings and illustrations. Some are framed, while others are not. The subjects of my art range from animals to landscapes to abstract and then some. It all depends on my own free will. I also do commissioned projects like pet portraits and graphic designs.

With this Patreon account, hopefully I can use the money for my art stuff, especially for Adobe Creative Cloud, the most recent version of all the Adobe Software. I still have Adobe Creative Suite CS4. Yes, I've had that version for 10 years now.  Also the money would be useful for other thing like frames, special kinds of photo paper, etc. It would be even be helpful with expenses and fees like arts and crafts fairs, exhibits, and memberships.

While I go on and on about my art, I would also like to recognize the people who buy and support me on my semi indie endeavor. It's okay, you can say it, you would like some special goodies from me. I have special rewards for those of you who would like to be a patron! See my posts for the kinds of rewards you can get!

Everyone can see drawings I've done the past several years in public on my page. Patrons will not only receive special rewards, but they will also gain access to exclusive content as such as behind the scenes of my works in progress.

All patrons (And patrons only) will know what I use their money for. If I buy something more useful for my art like a new computer or an artistic software program, or even something useful for my displays at shows, you will be informed. 

NOTE ....
Patreon lets fans support their favorite creators by becoming patrons. Unlike other fundraising services, which focus on raising funds for a single project, Patreon is for creators who create  constantly! You can set a budget as a patron, and decide on a particular amount. It can be $1,$5, $10, $100 and so forth! If you're concerned about going over your budget, there's an easy way to set a monthly maximum for yourself when you're entering your payment info. Also, it's important that you know that you can opt out at anytime. Rewards are relative to the amount that you donate. The amount and type of new and original content you receive will depend on the degree of your investment! Rewards will be spread out each month.

If you have any questions regarding my art and rewards, please ask me and I'll try to be as clear as I can

Thank you for taking the time to look! - Sean
$36.58 of $52.99
per month
This goal is for me to have a monthly subscription for Adobe Creative Cloud. 
Currently, I have the Adobe Creative Suite CS4 version. Well actually, I've had this version for a little over 10 years now. 
So presumably with Creative Cloud, I will be able to create more beautiful drawings that are of much higher quality. You people will be more satisfied with even better works of art!
Contribute as much as you can! 
Thanks, Sean. 



1 of 1
By becoming a patron, you'll instantly unlock access to 18 exclusive posts
By becoming a patron, you'll instantly unlock access to 18 exclusive posts
Recent posts by Sean SPO'B ART
How it works
Get started in 2 minutes