Sprechfenster Blog
is creating videos showcasing Historical European Martial Arts in Poland
Select a membership level
Well-wisher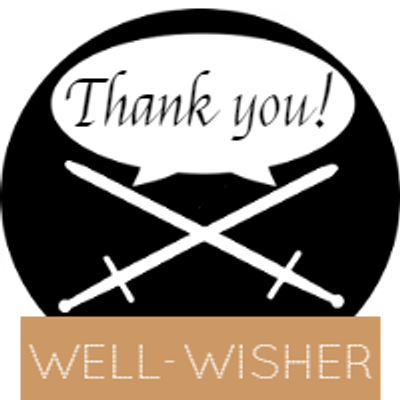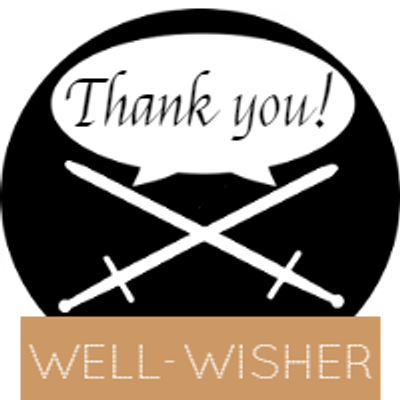 You apparently found my offer interesting enough to toss a coin into my hat - thanks a lot, each and every sign of support is appreciated! In return, I will send you a digital badge as a token of gratitude.
Visitor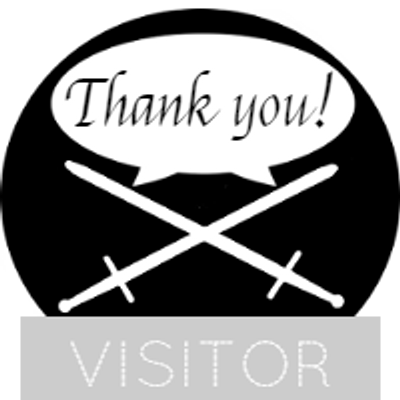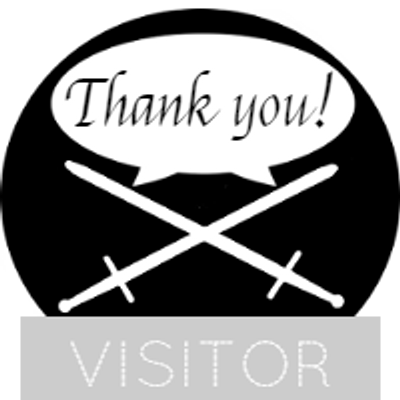 You come by often enough to make your face familiar. It's clear you are looking for more than just the state of HEMA in Poland or some old confuzzling fight book, so in addition to a badge you are invited to watch some of the Art of Training module videos focused on training methods. You will also get early access to the tactical analyses from the Fight Smart module as well as some of the other free videos.
Spectator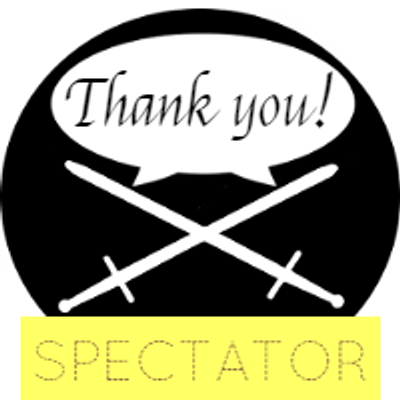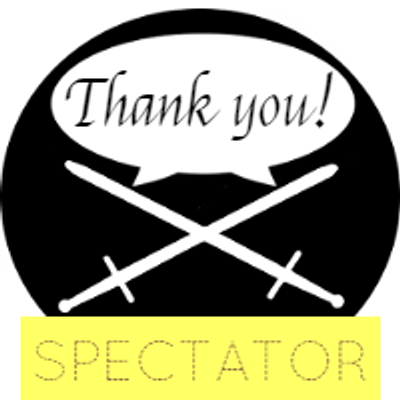 You have become a regular follower - I am both flattered and motivated by your choice. In order to show my appreciation for your support I give you all the above benefits as well as unlimited access to all modules of the blog (except for some premium content).
About Sprechfenster Blog
My name is Maciej Talaga, but this probably is just another strange East-European name to you.
So let's start it differently. I earn my living as a translator, PhD student and research fellow at the University of Warsaw* and a 
fencing instructor
working with children and teenagers. However, what really drives me is reconstruction of historical European heritage related to martial arts (aka Historical European Martial Arts = HEMA).
* 
Maciej Talaga on ResearchGate
I have been playing with swords since 2004. At first I trained in a reenactment group and three years later met my first HEMA instructor, 
Bartłomiej Walczak
of ARMA Poland, who inspired me to explore medieval swordsmanship much more seriously. Ever since I have dedicated whatever spare time and energy I had to learn these old combat techniques practically and theoretically (
brief curriculum
).
Encouraged by my coach and out of my growing appetite for knowledge I started researching one of many fight books luckily preserved to our times - the (in)famous 
GNM 3227a
(aka 'Nuremberg Codex'). This is an elaborate yet not-so-reader-friendly record of martial teachings of a semi-legendary master Johannes Liechtenauer, who apparently was a prominent figure in late medieval Central-European fighting circles. I got so fascinated with this book that I started a long-term project aimed at reconstructing the fighting system contained in it. This idea even influenced choices I made during my academic training in the Institute of Archaeology of the University of Warsaw. Throughout the years I learned from and cooperated with the best Polish HEMA researchers and practitioners in order to understand medieval culture and develop methodological tools for historically accurate martial technique reconstruction. Some of it has already been 
published
, some is on the way and certainly - especially with your support - I will produce more in the future (open module: Project Hausbuch; most of its content will be free for all).
However, my blog will not be focused solely on GNM 3227a and its martial art. My main aim is to showcase the Polish HEMA community, which has long been largely invisible for swordfighters from other countries. I think it should change and change it I shall, for Poland can boast many fantastic fencers, inspiring instructors, and a growing number of competent researchers. Therefore, expect videos with interviews, highlights from fighting, as well as research and training concepts (open module: Polish HEMA Insider; it will always be free for all).
Moreover, from my observations - and I have attended some major foreign events (e.g. in Sweden, Spain and Italy) - Polish HEMA differs in some aspects from what is commonly seen in Western Europe and could provide an interesting alternative perspective. What is perhaps most valuable in it is quite a successful adaptation of Olympic fencing training methodology. It has not been performed slavishly, but rather in a creative manner respecting peculiarities of our discipline and I find the end result really interesting. Hence, a separate module of the blog will be dedicated to videos presenting this methodology as well as other training insights (Patrons only modules: Art of Training and Fight Smart).
There will also be specials of which no spoiler shall be given now.
All in all, whether you decide to join me or not, I am going to pursue my quest. However, should you choose to combine your forces with mine, our common cause will only benefit from it. Plus, I will do my best to make our journey a thing to remember.
Shall we begin?
$233.69 of $500
per month
With such support I would be able to keep the blog running smoothly with new material appearing every three or four weeks. Also, each year I would make one or two trips to Polish arms & armour museums to draw documentation of authentic medieval (okay, not only) weapons and share the results with the Patrons.
1 of 3
By becoming a patron, you'll instantly unlock access to 23 exclusive posts
By becoming a patron, you'll instantly unlock access to 23 exclusive posts
Recent posts by Sprechfenster Blog
How it works
Get started in 2 minutes