Sprites and Dice
is creating Gaming Podcasts, Articles, and Streams
Select a membership level
Dusty Cartridge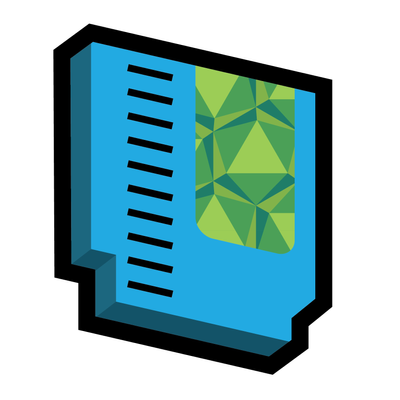 You shine proudly on the shelf, something we cherish and keep around for all the good memories.

Rewards:

-A Monthly Patron Only Poll about what to cover next
-A Patron Only Discord Channel
Includes Discord benefits
Favorite Controller
Not too squeaky and not too stiff, your buttons are just right. Even though you look normal, something about you gives us the competitive edge we need. 

Rewards:

-A Monthly Patron Only Poll about what to cover next
-A Patron Only Discord Channel
-A thank you in our social media channels (Twitter, Podcasts, and hopefully videos one day too!)
Includes Discord benefits
Weighted D20
Some call it cheating, we call it reliability. Your perfect rolls will always assist us in getting out of a tough situation. 

Rewards:

-A Monthly Patron Only Poll about what to cover next
-A Patron Only Discord Channel  
-A Thank You in our social media channels (Twitter, Podcasts, and hopefully videos one day too!)
-Entered into a monthly raffle for a board game copy or game code!
Includes Discord benefits
About

Sprites and Dice
was created in the summer of 2013, out of a shared dream. Tired of the negativity that filled many other game reviews and websites, the blog began as a wish to remind people that gaming is meant to be fun. With a love for both tabletop as well as video games, their focus starting with the exploding indie gaming community, we began to make the site we always wished existed.
Sprites and Dice was founded to talk about games and the gaming community in a different way. Rather than focusing on just the flaws in games, we focus on what is done right, and trying to get the right game to the right person. While we still approach gaming with a critical view, articles are only written when the writer believes the game can be enjoyed by someone out there looking for something to relax with.
Life is short, after all. Isn't it better to focus on the good stuff?
We currently have a full staff of five hard working nerds:
Wyatt Krause – Editor-in-Chief
Jon Glover – Webmaster
Adam Factor – Editor
Eric Henn – Lead Writer
Otto Kratky – News Writer
Shanna Wynn-Shireffs - Writer
Our entire staff works on a volunteer basis, writing and posting articles after we've completed a full day's work at our day jobs. We do it because we love it.
So, you may ask, what do we do?

Reviews

As gamers, we of course love reviews! They are a great way of finding out if a game is a good fit for you. While we don't believe in numerical ratings, we review games that we enjoy playing, with a focus to make it clear who that game is meant for.
Op-Eds

We also write opinion pieces and features. Opinion pieces are articles meant to bring up a discussion; they can talk about the meaning behind the game, or they can argue why that game was so popular to begin with. Feature articles are supposed to be our 'crunchy' pieces where we do things like break down our strategies in our favorite tabletop games or do comparisons on various heroes in your favorite MOBA.
Other Media

While we took some time to focus on our writing, we do occasionally podcast, which you can find in all of the usual places, as well as
on our website
and here on Patreon! We also run Twitch streams for special occasions, such as holidays and extra life. We'd love to do more of this, and with your continuing support we'll be able to afford shinier equipment to let us do these events more often (see our goals)!
Our Current Goals

Our roots have always been set in the clubs and communities we helped build in college. In the past, we have run gaming tables at local conventions, such as Incredicon. We also want to do our best to building an active community of gamers. As of 2020, we run a weekly gaming night at Bacchus in New Paltz to provide a space for people to hang out and learn new games together! We also run occasional events at the New Paltz VFW to support our local veterans and allow new spaces to play games in.
Finally, we have a Discord channel
where we are slowly building an online community of gamers to share our passion with.
We are dedicated to covering gaming news, sharing our thoughts and opinions on how the gaming community is moving. We have covered PAX East and PAX Unplugged as full press, as well as more local events like Play NYC.
Our Current Goals

We are always pushing to make more content and expand our outreach. First, we want to ensure that this site will always be up and running, regardless of the financial stability of our staff. A lot of money has been sunk into getting this venture started.
Second, we want to move towards better equipment and coverage of events. A small amount of money can go a long way to help us reimburse the purchase of cameras, travel, and other upkeep costs… and having some dedicated patrons would help inspire us to branch off into exciting new areas, like YouTube and other projects.
More importantly though, we would love to pay our staff! While this site is a platform for new writers and developers to establish themselves, we would still like to compensate them for their hard work in any small way we can. If you enjoy our content, please consider supporting us. It means a lot to all of us here at Sprites and Dice, and your contributions go a long way!
YouTube Project, Go!

$100 a month will allow us (and inspire us!) to start our YouTube channel. We've had a lot of ideas about how to build one that will offer something interesting and new, and have been working behind the scenes to come up with a plan for quality content. This goal will help us publish our first videos, to see how people enjoy what we have to offer. We'll start with doing one video a month, and try to build up from there.

2 of 4
Become a patron to
Connect via private message
Recent posts by Sprites and Dice