Survival Guide
is creating music + videos + more
Select a membership level
Bubbles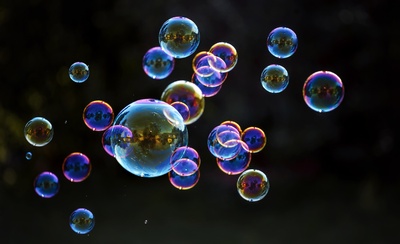 1 downloadable cover song per month
Demo songs/snippets of new music I'm working on
Live stream video chat/AMA once per month
Your name listed in the THANK YOU notes on my next release
Early access to any upcoming releases, tour dates, news, etc.
My gratitude! <3
Rotary Phones
A custom birthday song!
A holiday postcard at the end of the year
Plus all previous rewards
Glockenspiels
Stream one OLD song per month from my very first bands (when I was in high school/early college)!
Plus all previous rewards
About
Hey friends, thanks for stopping by my Patreon page! If you've happened upon this page and you don't know me already, I'm Emily Whitehurst and my musical project is Survival Guide. You can call me Em if you like. ;) I sing, I play keyboards, I sing into a telephone sometimes and other times I play a little plastic glockenspiel. ANNNyway...
Why start a Patreon?
What's most exciting to me about Patreon is how it creates community. I want to have a place to do fun and creative things, and a group of interested people to share those things with. To me, that's basically the definition of an artist's dream. I love the feeling of giving something enjoyable back to the people who support me -- if you know me, you know I love treating my fans well. (Technically, you'd be supporting me even more by signing up, but that's why you'd get even more awesome stuff in return! It's a cycle.) And yes, there's money involved, but this Patreon is EXTREMELY casual. I understand that not everyone who is a fan will want to be part of this, and that's completely fine. I'm not looking to swim through vaults of gold like Scrooge McDuck. Here's my order of importance (and this whole paragraph) in a nutshell: 1) Use Patreon to maintain constant creativity in a variety of fun ways. 2) Develop community of people who appreciate said creativity (YOU!), and deliver artworks to them directly. 3) Make a little $ to help keep creativity from being squashed by potential day job. *insert winky smiley emoji*
I truly appreciate you just for having read all this. If you're interested in signing up, fantastic! I can't wait to have you as a patron and to be your artist! If not, please join me on your favorite social media platform by searching srvvlgd. And I still love you!
xo Em
When I've got 200 patrons, I'll get some sort of karaoke machine setup going and I'll start incorporating that into the rewards. So even if you don't get your own cover, I can still sing your favorite song!
3 of 5
Become a patron to
Unlock 217 exclusive posts
Connect via private message
Recent posts by Survival Guide