Stant Litore
is creating Stories: Tyrannosaurs, Time Travel, & the Ancient World
Select a membership level
Litore's Tyrannosaur Riders!
Pledge $5/month and get:
Early access to read each new story before it gets released to the public!
An early look at my projects -- with patron-only, exclusive access to sample chapters/scenes and "behind the scenes" posts about projects in progress!
Be heard: Offer your input on covers, titles, new ideas; I often check in with my readers!
I also provide Patreon members with complimentary review copies of my ebooks.
Dakotaraptor Rider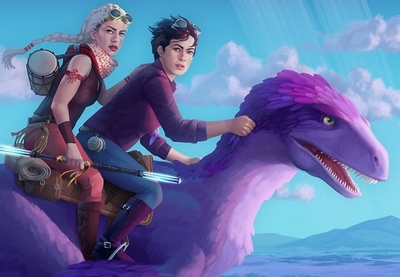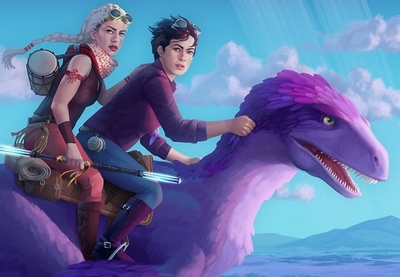 This comes with all the benefits of lower tiers AND you can get a signed book shipped to you (a Litore book of your choosing)! Come join me! There are great reads and great adventures ahead!
Clad in Dragonscale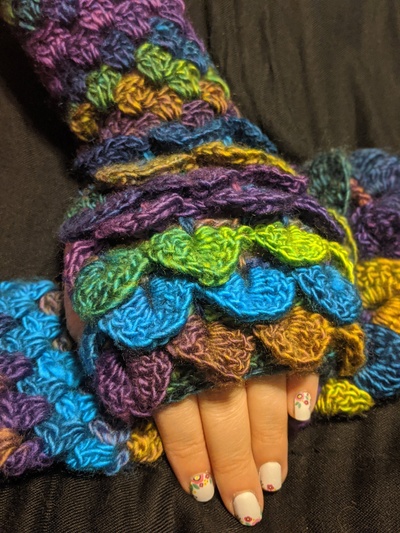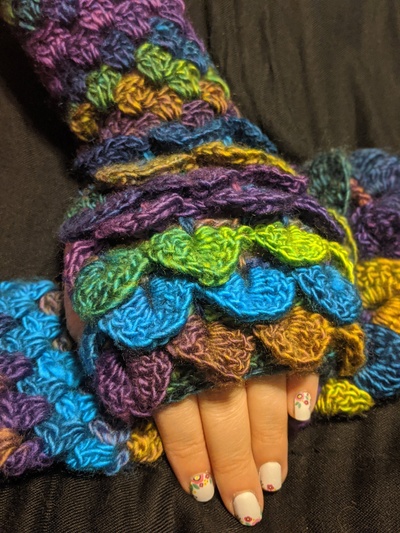 Get all the previous rewards, AND one complimentary pair of dragonscale gloves, made by my wife Jessica in honor of our dragon-hearted daughter Inara, whose story is the heartbeat behind many of my stories. You can see the gloves here: 
https://www.etsy.com/shop/seaelven
  Stay warm while you read that next Litore book!
About Stant Litore
_____________________________
"And let's tell stories. Let's imagine other worlds. Let's ride some tyrannosaurs! Let's tell stories daringly. That's so important. I think in our culture, the stories we are being asked to swallow so much of the time are not daring stories. They're stories that make us smaller. I want stories that make us bigger—together."
Come ride the tyrannosaurs with me!
Get all the ebooks, fund more of them,
and go behind the scenes as we make amazing stories!
_____________________________


JOIN 1000 PATRONS

I want to write stories that move people's hearts and make them cry and give them hope when hope is hard to have. When I started sharing my novels and short stories, someone asked me what "success" would look like to me. I said, "If I move the hearts of a thousand readers, then my stories have done their work." I want to build a community of 1000 readers in my Patreon family. 1000 tyrannosaur riders, and this becomes a full-time gig (as well as a truly unstoppable dinosaur stampede)!

Your membership fees provide my salary as a storyteller; you help make these stories happen.

Patreon is a monthly membership that funds me and allows me to keep writing more of the stories you love -- and gives you backstage access into the process behind the scenes. You can join at $5 - or any custom amount you set.

Come be a part of this!
Even fans in a galaxy far, far away love a good new story. What are you waiting for?
_____________________________


WHY WE'RE DOING THIS TOGETHER 

If you're the kind of reader
who has always wished you could sit down on a porch with one of your favorite writers to just listen to the rain and ask them that question you've always had or even just hear them spin out new ideas, then you belong here.
This membership is like a book club -- the best book club in the world, not only because you're getting regular new stories, but because you get to chat with the author all along the way. When you become one of my Patreon members, you get
backstage access
to the stories I'm working on, and your membership funds great new books -- and helps me keep them risky and
independent
, the way they should be!
You can change your Patreon membership level at any time. What's important to me is that you're
here
, reading and loving the stories and helping us make them! A community of readers: that community is what I share these stories for. You're who I share them with. (Tyrannosaurs do best hunting in packs!) Each day, I know that there is a community of readers waiting for the next story and a check coming at the end of the month, and each day's storytelling counts, and matters to more people than just
me
: and that lights a good fire in my heart. Thank you so much for being here!
Besides creating more stories and art, some of what I make is also put toward the expenses of keeping my disabled daughter Inara safe and well (you can read
her story here
). I publish mostly for her; her struggle and her victory beats at the heart of everything I write. It's from her that I learn, each day, what it means to live a life of unstoppable hope.
Membership dues are monthly, and you can change them at any time.

New to my work?
Here's a quick tour:

In Nyota's Tyrannosaur (and other stories in her universe),
young athletes compete on tyrannosaur-back
aboard orbital colosseums in the far future.



Prophets, warriors, and saints:
Our ancestors faced the hungry dead.

Each novel in 
The Zombie Bible
 retells a biblical story
or an ecclesiastical legend as an episode
in humanity's struggle against hunger...and the hungry dead.

In the 
Ansible
 series: Traveling across space and time
to make first contact, explorers discover a terrible predator.
Now only a band of time travelers stand
between humanity and the long dark.




One day, homo sapiens will burn half the universe—
and after, our descendants will cross billions of light years
to atone and forget. In the pages of 
Dante's Heart
,
join Mara the naiad, the monster-hunter Dante,
Fang Yu the cyborg knight and her lover Siwatu the necromancer,and Azar Almasi the intergalactic geneticist (and deity) as they search the universe for the secret of violence.
Traveling across space and time
to make first contact, explorers discover a terrible predator.
Now only a band of time travelers stand
between humanity and the long dark.
My Patreon family has also helped fund some works of nonfiction,
including two toolkits for writers
(
Write Characters Your Readers Won't Forget
and

Write Worlds Your Readers Won't Forget
),
the story of Inara in 
Lives of Unstoppable Hope
,
and my book 
Lives of Unforgetting
:
$1,430.78 of $2,600
per month
When we hit $2,600/month, the rest of my family's living expenses will be fully covered. We have been living very tight with frequent hospital stays to care for my daughter, and I can't even describe how meaningful reaching this goal will be. And it means I'll get to focus more time on the writing you all love, rather than scrambling to stay funded and fed! We're so close! Will you help us get there?

To thank you, your membership comes with complimentary copies of ALL my ebooks included!
1 of 2
By becoming a patron, you'll instantly unlock access to 462 exclusive posts
By becoming a patron, you'll instantly unlock access to 462 exclusive posts
Recent posts by Stant Litore
How it works
Get started in 2 minutes