StarkGamingInc
is creating Indie Video Games
Select a membership level
Founding Supporter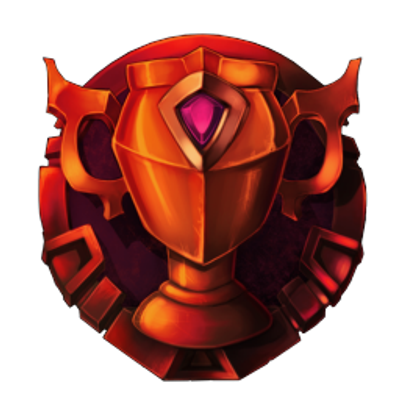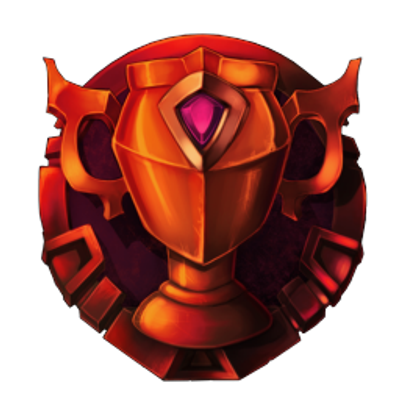 You really really really love what we do and want to see more games & Unreal Engine 4 tech from us.
 Your name in the credits for CastleDay!
 Take part in community design events
Includes Discord benefits
About StarkGamingInc


Stark Gaming received an Epic MegaGrant for work on CastleDay and Vertical Third in 2019.



In addition, CastleDay & Veritcal Third have been featured on the Unreal Engine 4 Community Livestream several times. Below is a playlist with each video where CastleDay was featured (first five minutes of each video).
https://www.youtube.com/playlist?list=PL0sYlWAtN56TtHTkqvi41cyQwWoy4Zk3T


You can find our development roadmap on our Trello here:
https://trello.com/b/IyJHExP4/castleday-vertical-third-roadmap
About the Founders:
Stark Gaming was founded by Christen "gameDEVbeauty" Main and Christopher "TheMainStark" Main, a husband-wife Indie Game Dev duo. Their story starts back when they met on "vanilla" World of Warcraft in 2005. They were 1000 km apart
and
cross borders, Christopher is from Canada and Christen is from the USA. Now married 13+ years with three daughters, they started their journey to the games industry in 2015.
With no prior experience, it was a big jump to take on with
a lot to learn
but their passion for the industry to make unique and innovative game designs has kept them pushing forward. Living in Southern California has been beneficial to network with various industry Veterans, Founders and C-Level Executives to further understand what it takes to make it in the video games industry. They have grown even further as self-taught Unreal Engine 4 developers that are now capable of making multiplayer online games.
Projects:
CastleDay: (In Active Development)
CastleDay is a comedy focused multiplayer game that infuses Cringy Dad Jokes into a high-action multiplayer game.
From @TheMainStark and @gameDEVbeauty:
"CastleDay is truly a game where players can laugh and have a great time. Many of the current multiplayer game design trends focus on insane reaction time with an ultra competitive atmosphere. With CastleDay we our slowing down the pace of the game and focusing on hilarious alternatives in game mechanics you would typically never see. With multiple ways to win and contribute in each game you don't have to worry about placing 1st every match or having perfect aim. We want to make a game that brings families together in a non-violent atmosphere."
CastleDay is in a closed pre-alpha stage and more be revealed in 2020!
The video below is a sample of early designs for CastleDay but has changed drastically since. This was our development progress from May 2018 - Aug 2018, roughly 3 months since the start of the project during the Unreal Engine 4 Spring Game Jam (May 2018). 
Vertical Third: (In Active Development)
While building CastleDay Christopher has designed in-house multiplayer tools to speed up iteration time, give more control to designers and reduce the workload for programing. As a two-person team working on multiplayer games this has been critical to our development cycle.
Vertical Third has a designer focused approach with easy implementation, setup and design workflow. More details will be available in early 2020. Two examples below are linked below:
Original UE4 Community Livestream Feature (First Five Minutes):
Early Development Stress Testing:
Origin Story:
CastleDay (previously known as CastleDay's WarHill) started during the 2018 Unreal Engine 4 Spring Game Jam (May 10-15, 2018). Originally a satirical approach to the Battle Royale genre, CastleDay was a literal take on "King of the Hill". Once a player obtained Royalty they would have to avoid getting pushed off the hill while stunning foes with Cringy Dad Jokes! Christopher and Christen decided to push their talents to the max and complete a multiplayer game in 5-days. They were successful and the result of the game jam can be seen here:
Innovation Lab & Game Jams:
Ezra: (In Research & Development)
Ezra is a high quality take on an education game and is currently in Research & Development. With beautiful immersive visuals in a fantasy setting Ezra will use gameplay mechanics to teach K-12 curriculum. Christopher & Christen's daughter Tiffany, who has Severe Autism, was extremely engaged into the immersive world Christen had created. This is where Ezra was born and they started to add game mechanics to help Tiffany learn new words and speak. What has started as a passion project to help their daughter with Autism has now turned in to a moonshot mission to change the world with Ezra, a high-quality K-12 education game. We believe the technology is in place for Ezra to impact millions of people globally which includes low-income households. The Stark Gaming Team is leaving no stone un-turned as they engage with Doctors, Behaviorists and Educators to create a unique learning experience in a video game format.
Squishems:

starkgaminginc.itch.io/squishems

We participate in Game Jams at least once a year during official Unreal Engine competitions. In 2019 we created Squishems, an online MerCat brawler. 
At 25 Patrons each member will have their login name used as the first Fabled Enemies with special abilities in the CastleDay Realm. Fabled enemies have a random chance to spawn during the beginning of the game and during respawn events.

Example: "The Fabled PineHut"


1 of 4
Become a patron to
Connect via private message
Recent posts by StarkGamingInc
How it works
Get started in 2 minutes