Starlimisky
is creating Kuler and Jasui little comics, illustrations and arts
Select a membership level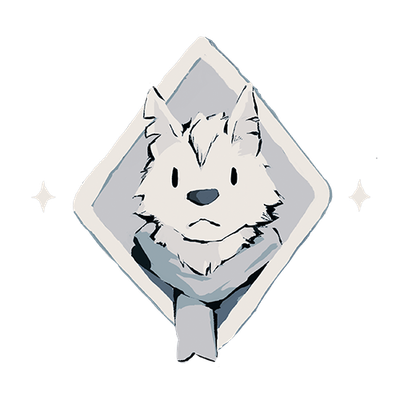 Jasui Tier
I really appreciate that you decided to support me! Thank you :)

It already means a lot to me. And it gives me the motive to keep creating stories and encourage people!

Get the 5th comic of the month as the reward!
Kuler Tier
Big Kuler hug!

2 hidden comics.
(You will get the same amount of comics as how much you support me. EX: $3= 3 comics)
(If all the hidden comic were sent, next month you will only get 1 comic as reward.)
Access to WIP Images Archive. 
About Starlimisky

Hi, I am Starlimisky!

You can call me Starlimi or Limiz. I love storytelling and creating illustrations, arts.
(Forgive me for my basic English!)
Recently I started to make 4-panel comics about the daily life of the closest friends - 
Kuler and Jasui
. One is a huge dragon and one is a small dog. Such a size difference! There will be lots of funny, heartwarming interactions between them.
It makes me happy if they made someone's day!
With your support, I can keep creating comics for these silly friends (as well as other arts) and cheer folks up. As thanks, you will get
The 5th comic

of
the month!
So here's the plan
I would like to send more early hidden comics to you if you support me more. EX: Support me with 3 USD, you will get 3 comics.
If all the previously hidden comics were sent. Next month you will only get one comic.
I will add a reminder in the message when there is no more hidden comics. So you can switch your tier to $1.
The content of the last one usually related to previous comics. You will see the precious moment that others can't see!
Please avoid leaking, discussing reward content. 
They are gifts for those who supported me.

It's okay to tell how you feel about it tho. You can leave your feelings below the blurry version of hidden comics. The comments may add some attraction to people who are interested so I really appreciate it if you do that! (Just avoid talking the content!)

?????
Chapter 1: Kuler

I will start to make a long comic about how Kuler and Jasui met when I reach 150 patrons.
-
The first half of the story will be posted on Twitter, the whole content will be sent (with monthly reward) to patrons who support me for a long time!
-
If the story continues (like chapter 2), MAYBE I will post the second half after a while?

1 of 1
Recent posts by Starlimisky