Sarah K Peck
is creating new conversations around life, leadership, and work.
Select a membership level
Dip Your Toes In
You believe in this work and you want to back it—all of it! Know that you are the awesomest and you make my work possible. Your reward is my endless appreciation and gratitude.
$2 Official Patron Status
You want me to work double time! Now I know we're talking—and you mean business. Get access to my patron-only feed. Your reward is my endless appreciation and gratitude.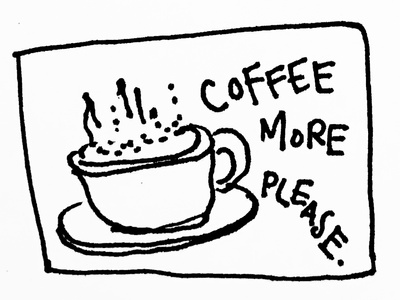 Keep Me Caffeinated
Send me a cup of coffee each month, and all your virtual support to keep the lights on and make the work happen! You also get access to my patron-only feed AND my endless appreciation for being a backer of the work.
About Sarah K Peck
Your life is an experiment.
Let's live as though we have thousands of days left, taking each and every day as what it is: a new opportunity. We don't have to be stuck in the old ways of being—we can wake up, shake it off, and learn new skills up until the final days of our lives.
But only if we're willing.
I want to treat life like an experiment, and learn as much as I can while I'm here. I want to expand the scope of my mind, stretch my body, and discover my soul. I want to dig into the interconnectedness of all these parts—not just within myself, but also across all of us, because this work includes digging deep into the interstitial spaces and the ways in which we are all connected to each other. 
We shouldn't be this lonely, confused, or scared. We can live a life and be more alive than we currently are.
It may disrupt you, shake you up, or make you cry. I'm here to help you unlock the walls that were built in your past, and open up new possibilities for the future. I can see a new world, for all of us. New ways of living, of working, of parenting—ways of simply being.I study how people work and why we do the things we do.
I build things that help people live better lives. 


There's a lot of noise out there about ideal best practices, but I'm interested in what actually works, and why. I study the fundamentals of psychology, behavior, habits, and ask questions about the nature of our existence. I use myself as a guinea pig to test new ways of building habits, learning, and growing. For that reason, I strive to write about the entire picture, including the failures, mistakes, human quirks, and lessons learned.
If you'd like to join along, become a backer right now and support my writing, projects, and work.
My goal is to help all of us set up lives that allows for perpetual learning. I'm constantly experimenting in my own life and sharing the results on my blog, as a life out loud, as part of my own learning. 
Curious what I'm building next? Nowadays I'm focused on a few things:
1. I recently launched a giant project, The Startup Pregnant Podcast, with the help of supporters and backers on Patreon.
Startup Pregnant
is a place to light the current cultural norms around motherhood and parenting on fire, and rethink what it looks like to be both working and parenting at the same time. We've crossed 100 podcast episodes and feature fiery conversations with people like Katherine Goldstein, Sarah Lacy, Tiffany Dufu, Danielle LaPorte, and so many more.
We've heard back that people adore the podcast; that they binge-listen to it; that episodes make them cry with recognition. We LOVE making work like this. This project is focused on people who are stumbling into their pregnancy and parenting journeys for the first time. Being a working parent—heck, just being a human—is hard. It's messy. It's tough-and-tumble.
2. I'm writing more long-form articles and essays on doing less, finding focus, saying no, and rejecting email urgency as normative. 
We're showing up to "work" in ways that simply aren't working. It's time to recreate what work looks like and fix all of the broken expectations in our working culture of always-on, always-hustling mania. That's not a way to live. I'm also sinking my teeth into having important and hard conversations about loneliness, mental illness, building community, fixing our relationships, and building a better connection inwards to ourselves and our deeper identity and soul.
3. I'm creating a private, patreon-only podcast for backers at the $7-and-higher level. Each month I'll record a full-length podcast episode answering any and all questions you have for me. 
Want to know more about the inner details around my life, my philosophies, and my work? Every month I record a private, ask-me-anything style podcast only for my Patreon supporters. If you're a $7 supporter or higher, you'll get access to all past episodes of the podcast and all episodes going forward. I answer as honestly and as in-depth as I can—from how I set up my studio, to what I do to get to sleep, to my visions for what's next, or anything else you want to ask me.
If you want to support this work in this world—if you know and believe that the future of motherhood, fatherhood, and how we show up as humans in the world of work and life matters, then drop a dollar or five or seven in the bucket and help make this magic happen.
I am stunned by the community of thoughtful, kind, and curious people over at my main online home, and grateful that you've come here to consider seriously supporting me. Thank you in advance.
It's a true honor to be able to create this work and I show up for this life every single day—even when I'm tired, or scared, or up late with too much anxiety, or when I crack my knuckles too much, or when I myself am in the depths of despair. I keep showing up because while I'm here, I want to be fully alive.
Every sponsor, every cup of coffee, every dollar helps us turn these early projects into a reality.
Join me.
When we hit this goal, we'll launch our first private podcast in an ask-me-anything style only for patreon supporters.
2 of 4
Recent posts by Sarah K Peck