STAV-TECH
is creating AUTOMOTIVE TUNING TECH+TEST FEATURES
Select a membership level
HELP STAV-TECH SURVIVE AND GROW!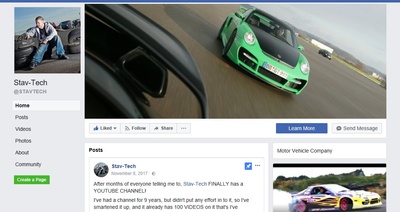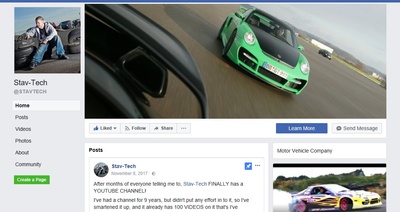 Honestly, anything is appreciated, give what you think Stav-Tech is worth to you. And the more that can be made, the more can be invested to make it bigger and better!
YOU HELP ME, AND I'LL HELP YOU WITH YOUR TUNING Q'S!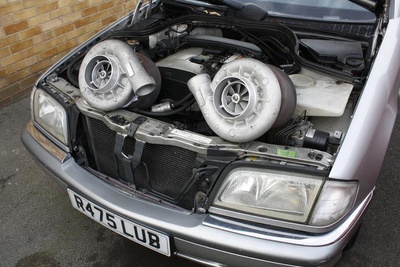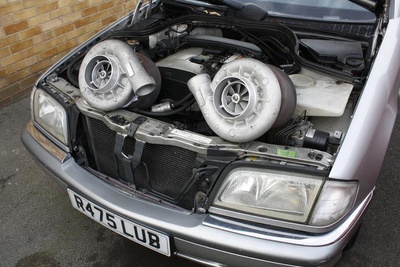 I might be 'famous' for being the go-to person for tuning advice, but I can't afford to just give it out for free anymore. BUT for anyone who feels StavTech is valuable enough spend just $5 (£3.70) a month on, I'm more than happy to help you with all your tech/tuning/turbo questions and issues via email or Facebook PM. 
STICKERS MAKE YOU FASTER, ESP STAV-TECH ONES!
As well as the benefits of the lower teirs, I think it's only fair at this level if you guys get a couple of STAV-TECH stickers to add to your car, bike, lunchbox, cat, whatever.
Guaranteed* to add 10% extra BHP across the rev range (*not at all guaranteed).
About STAV-TECH
Hi all, Stav here, and if you're reading this I guess you're considering becoming a Stav-Tech Patron, so, basically, THANK YOU, because as you well know, Patreon is going to be the only way I'll be funding all these badass tuning-related features, videos, tests, and general rare awesomeness I do for you lot, and it will be impossible to continue without your help.

While if you've got this far you must know what I do, but the important things to know is this is ALL I do! To keep doing this constantly, and of course make things bigger and better, I need funding somehow, and that's where you guys can save the day.

Unlike so many YouTubers and similar, I'm not some rich kid, I don't drive a 911 Turbo or live in a big fancy house and don't even need your money like so many others, I am, honestly, pretty damn poor lol. The long and short of it is, unless StavTech starts earning rapidly I will have to either slow my work/updates with the brand, or end it all together. But with funding I want to INCREASE the rate I give you the awesome car tech in it's varous forms.

I drive a £400 car, rent a pretty crappy house, and while I have my RX7 and Pug 205 I love dearly, I'm that broke at the moment I can't even afford to use them- BUT despite all this I'm doing daily in-depth things for you guys either on the YouTube channel, the Facebook page, or the StavTech website, as I LOVE what I do, it seems you lot do too, and I HOPE I can truly make a living from StavTech!

Literally even £1 a month if only ALL the StavTech Facebook fans would instantly make this a full time job AND allow me to buy new equipment and create awesome tuning tests and features for you guys, and while we all know only a small % of people really will become a Patron, if YOU can give as much as you feel you can, and feel I deserve for what I give you you via StavTech, it can TRULY make a difference and make this StavTech dream come true.

My first aim is simply to buy a decent video camera to film the YouTube videos with, but my ultimate dream would be to create a UK version of the Engine Masters show, busting the countless tuning myths out there on the engines we all know and love, but that's long in to the future, so one step at a time...
Thankfully I already own a Canon 1000D camera and Racelogic timing equipment, so while we're all good there, I really need a decent camera and microphone setup for the YouTube content.

I honestly don't know what to get yet (feel free to advise), and I'm currently using a borrowed GoPro Hero from a friend, but this first earnings amount should cover it.

You know me, most the stuff I deal with will have big turbos and anti-lag and crazy crap, so you want to see the flames and hear the turbo noises!
1 of 2
By becoming a patron, you'll instantly unlock access to 5 exclusive posts
By becoming a patron, you'll instantly unlock access to 5 exclusive posts
Recent posts by STAV-TECH
How it works
Get started in 2 minutes