Club 250
is creating game discovery solutions
Select a membership level
Advocate


The advocate starter pack contains everything you need to improve the world of video game rankings, one dollar at a time.
✅ Patron-only post access.
✅ Patron-only Discord channel access.
Includes Discord benefits
Supporter
Picture yourself as this soccer fanatic watching his team score. In this moment he is euphoric, and you can be, too.
✅
Your Steam reviews on an exclusive games ranking
curated solely by you and other Patrons.
✅ Everything from the previous tier.
Includes Discord benefits
Ambassador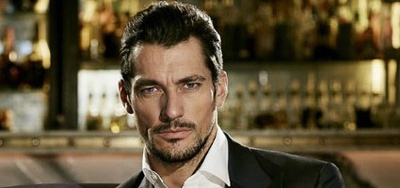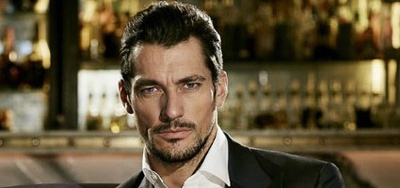 Includes Discord benefits
About Club 250
What is Steam 250?
Steam 250
is a
collection of over 100 automated Steam game rankings based on user votes
—the thumbs up or down given with each review—designed to help players find the best games on Steam. Instead of waiting around for the next big release we highlight gold that's already there. Stream 250 is committed to
solving the Steam game discoverability problem
.
What is Club 250?
Club 250 is Steam 250's members club—the next iteration of Steam 250 that reflects the entire history of review data on Steam. That's over
53 million reviews
representing every review ever made across all games on Steam! Moreover, Club 250 may branch out from Steam in future to incorporate reviews from other PC storefronts and even other platforms, including consoles, hence the broader name. For now, though, we're still focusing on Steam.
Become a member by pledging here on Patreon and gaining access to
exclusive club rewards
as detailed in the reward tiers.
What's next?
Here's stuff I want to do in vaguely ascending order of importance. Actually it's pretty random.
Automate updates – Club 250 updates are currently manual because they require a bunch of steps to complete a full update, requiring more resources than we currently have to process all the data. It is critically important to move to an automated model so I can focus my time on bringing you cool new things, but that means developing an AI to automate all the update steps and make logical decisions when to back off and try again later, such as when the Steam store is congested during a sale. ✅ Fully automated.
Add hidden gems historical chart – to supplement the top 1000 games ranking on each game page we should also include the hidden gems history. The fluctuations should prove most interesting! ✅ Done.
Add game suggestions – by performing a tag correlation analysis, our system can recommend similar games you might enjoy. This would be a cool new way of discovering games, using tags, instead of just relying on rankings. These would appear on the game details page. 〰️ Pending with medium priority.
View rankings on any given day in the past – you can view the current rankings on Steam 250, but Club 250 is focused on showing you historical data. What if we could show you what the whole ranking looked like on any given day in the past? We can! We just... don't, yet...
Publisher and developer pages – Rankings of each publisher's and developer's games. ✅ Done.
Proper game search – Steam 250 has a search but it's just a crude Google search that isn't very useful. We should have a game title search that lets you jump directly to a given game you know the title of. It may also work for developer and publisher names. ✅ Done with improvements to follow.
Create your own rankings – Find exactly what you're looking for by entering your own search criteria. Choose any of our algorithms and apply your own weightings to produce interesting variations or create entirely new rankings using our data. ✅ Done with improvements to follow.
Tag search – Show me games with tag x and y, but excluding tag z. For example, visual novels without anime. ✅ Done.
Sign in with Patron to disable ads and access upcoming features – At some point, Club 250 membership will be required to access Club 250 resources. Signing in with your Patron account will grant access to those exclusive member pages and remove all ads. ✅ User log-in done, with benefits to follow.
If you feel strongly about any of these features or have some ideas of your own, be sure to let us know in
Discord
!
Upgrade Club 250 database server to handle large-scale data processing for more frequent updates.

1 of 1
Become a patron to
Unlock 13 exclusive posts
Connect via private message
How it works
Get started in 2 minutes