Steam 250
is creating automated Steam game rankings
Select a membership level
Advocate

The advocate starter pack contains everything you need to improve the world of video game rankings, one dollar at a time.
✅ Patron-only post access.
✅ Patron-only Discord channel access.
Includes Discord benefits
Supporter
Picture yourself as this soccer fanatic watching his team score. In this moment he is euphoric, and you can be, too.
✅ Your Steam reviews on an exclusive games ranking curated solely by you and other Patrons.
✅ Everything from the previous tier.
Includes Discord benefits
Ambassador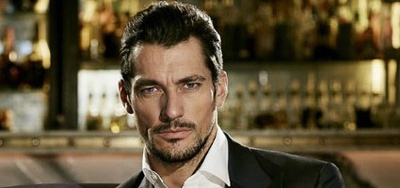 Includes Discord benefits
About
What is Steam 250?
Launched November 2017,
Steam 250
is a
collection of over 100 automated Steam game rankings based on user votes
—the thumbs up or down given with each review—designed to help players find the best games on Steam. Although Valve are making an effort to make games more discoverable, with recent features like the discovery queue, it's not enough.
Steam is growing at an exponential rate
and the platform is struggling to provide consistent exposure to games that deserve it. Some people wait around for the next big release not realizing the gold that's already there. Stream 250 is changing that with its commitment to
solving the Steam game discoverability problem
.
Why join Club 250?
Club 250 is Steam 250's members-only club. Become a member by pledging here on Patreon and gaining access to
exclusive club rewards
as detailed in the rewards section. Rewards are something I'm regularly thinking about, so expect more exclusive goodies in future. With enough patrons we'll be able to make the best games ranking site we can.
What's next?
Since you're investing in the future of the site you deserve to know what's in its future so you know what you're investing in. Here's what's currently on my mind:
Near future
(1-3 months)
Publisher/Developer rankings – Rankings for all the publishers and/or developers on Steam, based on their aggregate score across all published games (just for fun!) Done

Automated Steam curator – Expand with more rankings, e.g. Hidden Gems. Done

Discount end date – Show what date/time a deal ends at.
Show prices on price rankings – Show exact price in USD only. Done
New homepage with multiple ranking previews.
To infinity
(~12 months)
One thing I'd love to do, but will take significant time and engineering effort, is to move away from being a static site to a fully dynamic data-driven site. This would be expensive not only in terms of time but also server hardware, but would open up a lot more possibilities, including some of the following:
Create your own rankings – Find exactly what you're looking for by entering your own search criteria. Choose any of our algorithms and apply your own weightings to produce interesting variations or create entirely new rankings using our data.
Full historical breakdown –  Browse the full performance history of games. You could ask things like: was this game ever in the Top 250? How many days was it in the Top 250 for? What was its peak position? What other rankings has this game appeared in?
Tag search – Show me games with tag x and y, but excluding tag z. For example, visual novels without anime.
And beyond
(???)
If the site grows really big, we could start to look at expanding beyond just Steam. We could integrate reviews from other sources; we could even expand beyond just PC games to consoles and other platforms.
Focus on releasing the dynamic site with interactive features such as multiple-tag searches, historical charting and create-your-own rankings (see description for details).

1 of 1
Become a patron to
Unlock 13 exclusive posts
Connect via private message
Recent posts by Steam 250