Stef Schrader
is creating sweet, sweet hoonage
Select a membership level
Where's Stef?
Limited (10 remaining)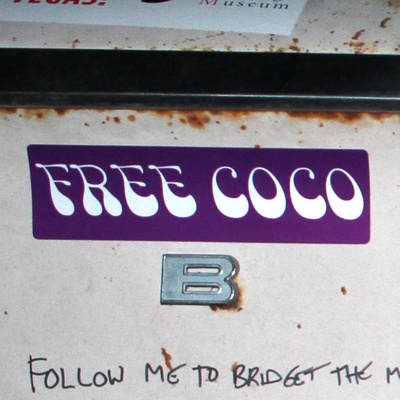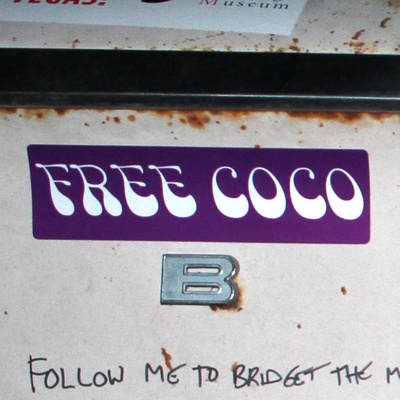 Get the list of stuff I wrote this week sent directly to your email, plus a limited-run 7" x 2" "Free Coco" sticker from that one time I got flipped on my roof in a Lemons race. 
Parshletter!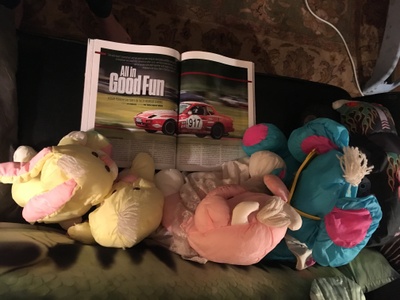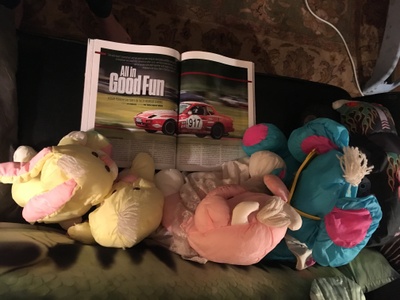 - A short weekly take sent directly to your inbox, plus a quick reader Q&A (if there are questions) and the best thing of them all, the Puffalump Photo of the Week. 
- You'll have the ability to ask me dumb questions for the parshletter, too. Ask dumb questions, and get even dumber answers! It's a win-win situation for everyone, really.
- A short roundup of all the work I've done elsewhere sent straight to your inbox. 
Team Mascot Fan Club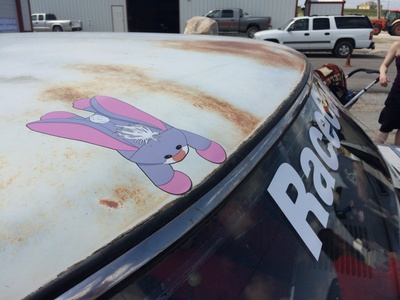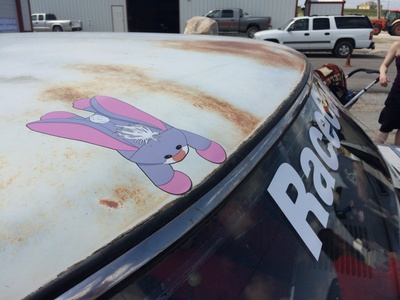 - An 8" x 4.5" sticker of our team mascot, Fluffy Bunny, Eater of Souls, for your home and/or race car printed on quality race car-grade vinyl. 
- All the benefits of parshletter membership. 
About Stef Schrader
Hi!
I write about cars
, and this is my parshtreon. It's like a Patreon, except this one
is
maximum parsh.
You can rest assured that any funds pledged here will be blown on stupid vehicles and even dumber activities involving them as frequently as possible, pending any emergencies where it'd accidentally have to go towards rent.
What is a parsh?


You know how that one guy will always interrupt someone mid-conversation to correct their pronunciation of the name "Porsche?" "
Pooooor-schaaaaa,
" except pronounced in the deeply annoying Pretentious American Goober accent which sounds nothing like German at all? Yeah, I call my car a parsh for his benefit.
Maximum parsh is not just a car, it's a lifestyle centered upon track time, because racecar'd vehicles and sending it, bro. Is there any coincidence that the fastest car around the Nürburgring is really, truly maximum parsh, made faster for the sake of being more parsh than any parsh that has ever come before it? No. No, there is not.
What is the parshletter?

You probably found this because you like my work, so this is your chance to read more of it, just for you! If you want to hear some deep thoughts on maximum parsh, get all of life's burning questions answered, and/or just want to hear me complain about dumb bad house trends I hate on TV, subscribe to the parshletter! I'll throw in a quick take I haven't published elsewhere on everything from busted hoopties to actual life stuff, answer any questions that got sent in and throw in one good Puffalump photo that sums up my week. [
Example post here!
]
If you are especially strong of stomach, I recommend signing up for the "Gulf Blue Bathroom Appreciation Society" bonus rounds tier where I'll talk about something bizarre I ate. [
Example post here!
]
If you'd really just like to keep up with what I've been writing lately, I'll keep a running, public feed here. The $1 a month tier sends it directly to your inbox, and I'll toss in a "Free Coco" sticker for good measure from that time I got
hurt really badly
.
Averse to commitment, but still want to make my dumb life goal of buying Stuttgart's cheapest beater happen? I have a
ko-fi
for one-time gifts, too.
BIG DISCLAIMER PART, PLEASE READ
There is no "sponsor the race cars" tier as I still write about cars off parshtreon as objectively as possible (even parsh!). Thus, sponsorship has to be a separate conversation to vet any potential sponsors for conflicts of interest that would interfere with my main source of income.
By signing up for a recurring donation, you must be acting on behalf of yourself as a fan of what I do, and not on behalf of any company, series, team or other entity that desires coverage elsewhere.
Any attempt to pay for coverage or sway my thoughts through the parshtreon will be swiftly refunded, and the user banned.
By becoming a patron, you'll instantly unlock access to 22 exclusive posts
By becoming a patron, you'll instantly unlock access to 22 exclusive posts
Recent posts by Stef Schrader
How it works
Get started in 2 minutes