STEM+C
is creating Creative Aeronautics
Select a membership level
Get exclusive patron-only merch
Level 1 support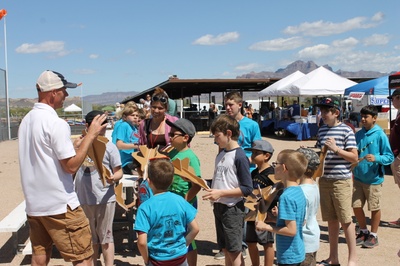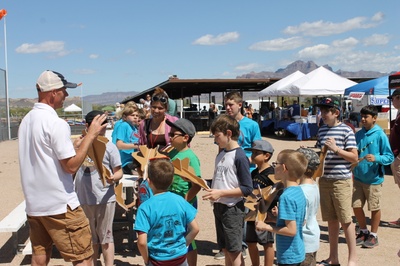 This is the basic tier.  This helps support everything we do at STEM+C. This helps move projects and ideas forward with the students, instructors, and teachers.  This helps pay for our time to put content together and share it with our community.

Support the Flight School and Workshop
This level 2 supports us in all the ways that Level 1 support does but, in addition, this means that you are a super fan and really want to see our projects grow, conduct community outreach, and help us with the first year's operating costs to get our Flight School and STEM+C workshop up and running.
For our Patreons at Level 2 and 3 support.
VIP Flight School/Shop support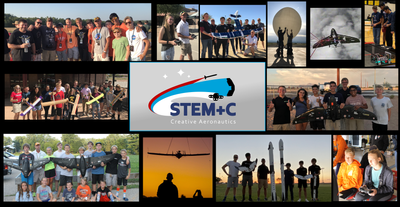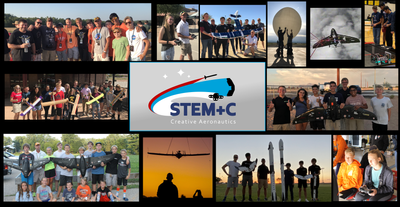 This support level will enable the students and I to get the STEM+C workshop off the drawing board and into reality.  During the course of a year, you will receive 2 (1hr long) discovery flights from the STEM+C flight school. At this level of support your name, or company will be recognized on a banner within the shop for all to see.  I am grateful for your contribution but, if you believe in our vision, this is the best way to support us.  Thank you so much from the past, present and future students who will be utilizing a STEM+C workshop and flight training at the new STEM+C flight school.
Includes
Exclusive T-shirt -

Level 3 support t-shirt.

Exclusive Sticker -

For our Patreons at Level 2 and 3 support.
Rocketeer Level 4
Limited (40 of 40 remaining)
This level of support helps STEM+C serve the community.  The money collected at this tier will be used to conduct community outreach and to introduce underprivileged students (who do not have the financial means) who are interested in aviation, receive discounted flight training as long as they can maintain at least a "B" average at school.  At this level of support, after 12 months of being a Patron, we will ship a Falcon 9 display model to you.  The rocket is 94.5" tall by 5.38" wide.  Will only ship within the contiguous U.S.   The rocket arrives painted, with decals applied, and requires minimal assembly to complete and display in your home of office. Your rocket will be scaled perfectly to match the paint scheme of a real SpaceX Falcon 9.
Includes
Exclusive T-shirt -

Level 3 support t-shirt.

Exclusive Sticker -

For our Patreons at Level 2 and 3 support.
About STEM+C
STEM+C is a not for profit, that has been engaging students in Aviation, Aerospace, and Aeronautics for several years. We have worked with students in classrooms, in clubs and after school projects to help them better grasp concepts of aviation, aeronautics, and aerospace.
Now we are trying to expand our reach. We have an all new website, along with a brand new youtube channel, complete with how-to videos and education content. We will be starting a Q and A forum in which students or educators can ask questions about anything within the realm of the above topics. We will be conducting live-stream build videos in which students and adults can follow along in a live-stream build and ask questions, or comment, during the build period. A great way to work hands-on, and learn at the same, during the era of social distancing.
The next big move is to get our STEM+C Flight School and workshop up an running. We are going to open the doors of the flight school and shop at Williams Gateway Airport in early 2021.
Currently, the students work in my house at the kitchen table, in the garage, or at a make shift facility within the schools. We need a place to work, such as a shop. Your pledge to STEM+C will help us continue our work and allow us to expand our projects to involve more students, adults and educators, and to start bigger and better projects. The shop that I am trying to get started would be a type of co-op (like a "Maker Space"), where knowledgeable staff is able to help tinkerers, modelers, educators and students with hands-on projects in aviation, aeronautics, and aerospace. The shop would have multiple project tables and workstations, 3d printers, laser cutters, CNC machine, and all the basic tools needed for this type of work. Robotics teams could use the space for meetings and build sessions. Clubs could utilize the space for their club's needs. The workshop would sever as a place for STEM sports such as Tiny Whoop racing, and robotics competitions. The possibilities of this shop are virtually boundless. The shop becomes self-fulfilling, as the students gain knowledge and experience with the shop, the tools, the techniques, they then become the future staff and instructors.
The shop would be accessible in multiple ways. Monthly membership levels, or one-time use fee, or punch card type system. A master schedule would allow groups to schedule their build or work time in the shop. The most ideal place for the initial shop would be maybe an airplane hangar at an airport with additional shop space, or in a retail area somewhere near a high school or university. All of us at STEM+C thank you for your support and I look so forward to having a STEM+C workshop in your community someday.

How it works
Get started in 2 minutes