Stepanka
is creating Youtube Videos
Select a membership level
Cheese Pizza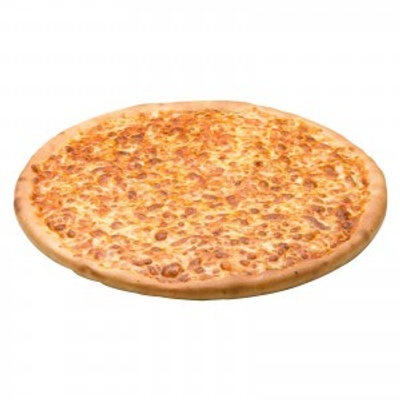 If you join the 1$ tier, you will have access to Patreon-only vlogs and posts that you can't see and that I can't post anywhere else! Life updates, blog posts, rated R storytime videos with juicy details about my life, and follow me around videos where you get to see the raw and unedited version of me!
PRIVATE PATREON-ONLY INSTAGRAM!
By joining my 10$ tier you will gain access to my PRIVATE MEMBERS-ONLY Instagram!  This includes never before seen sexy 18+ photosets, hot instagram stories,  and you will also be able to participate in Instagram only Qn'a videos each month. In addition, you will also have access to all 1$ tier rewards.


Everything Pizza
Limited (78 remaining)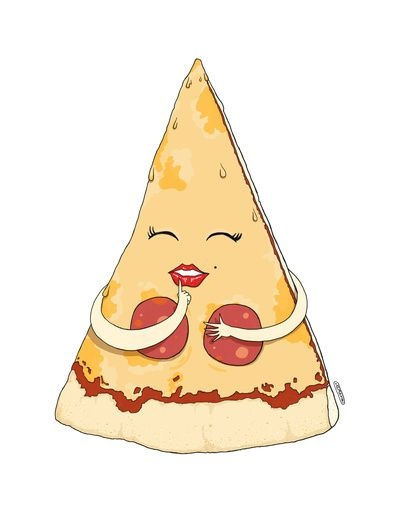 This is the ULTIMATE tier on my Patreon. Here you will access to the sexiest boudoir videos, with a minimum of at least two hot videos a week. Do you want to get the most out of your experience on my Patreon? Join this tier! You will NOT be disappointed.
In addition, you will gain access to my private Instagram, a database of tons of videos I have previously released, and all other rewards from lower tiers.

About
Let me introduce myself:
Hey guys!
  So you probably know me from YouTube, but if you don't, here is a little bit about me! I won't even bother putting where I live here because I'm always moving around LOL. As you can probably tell by my page, I love pizza, my dogs, and sharing my life. If you like my YouTube content, but want to get to know me on a more personal level, and share in all of my life experiences, this is the place for you! This page is a way for me to express myself differently than I do on my YouTube channel, and to also be able to connect more with my amazingly supportive and kind following. I want this to be a tight-knit community where we can get to know eachother and talk about absolutely anything. About a year and a half ago I did my first boudoir photoshoot, in the style of Marilyn Monroe, and I had a blast. I love doing photoshoots, making videos, and blending my personality, my style, my life into what I do! Sometimes YouTube places restrictions on the type of content I do, so I love having the freedom of this Patreon to be as crazy as I want! I hope you enjoy my Patreon page and enjoy all of the extra perks that I offer. Some of these include a private Instagram page, weekly videos, life updates, exclusive photoshoots, and many other sexy, exciting things that can only be found here! NOTE: This page is 18+ and topics discussed in videos, as well as photos are of an adult nature but are NOT pornographic. Any members joining agree to these terms and those below:

Here is some additional information if you are signed up or are thinking about signing up for my Patreon as well as some terms + conditions.

1. When you sign up for a certain pledge, you will be charged on that day. After that, you'll be charged on the 1st of every single month. Initially I did not have my account set this way, but because people were pledging and then deleting their pledges once I had already sent them their reward, I had to make a change. 
2. If you sign up for my private instagram, you will have to message me ON instagram with your email which you used to sign up for Patreon. 
3. If you are unhappy with anything or are having payment issues, feel free to reach out me! I promise I don't bite LOL! I am always here to answer any questions regarding anything.
4. While I do post rewards throughout the week, the bulk will be released towards the end of the month, so be patient. I have many people messaging me asking when they will receive their reward, and I understand that you are excited (I am too!), but sometimes I get busy with life, my main channel, etc. 
5. No harassment! If you spam, abuse other members, or are just flat-out inappropriate or rude, you WILL be blocked without a refund. I have had this happen only a handful of times but I feel the need to put this. My Patreon is important to me, but I also have to focus a lot of my energy to my main channel. I check in here almost every single day, and will always do my best to respond to every single message! I want this community to be open, understanding, and nice to one another. Be respectful in the comments. Also, I know I have answered this numerous times, but no, there will be nothing pornographic posted on here. I am cool with showing skin and being risqué but I do have limits.
6. Refunds will be issued only if you message me privately. Please do not harass me in the comments.
7. Anything posted on my Patreon, private instagram, or any extension of my Patreon is considered property of Stepanka LLC and is subject to copyright law. Anyone found in breach of this, or maliciously redistributing material will be held responsible under copyright law, and legal action will be taken to the fullest extent of the law. Long story short, don't leak content. It hurts everyone on here - myself, the people who pledge, etc.

Thanks for understanding and I'm super excited to have you be a part of my Patreon!
xoxo
Stephanie aka Stepanka

When I reach this goal I will be hiring the best photographer, makeup artist, hair stylist, etc. to help me with a nude photoshoot. Something artsy, tasteful; think Marilyn Monroe! 
2 of 2
By becoming a patron, you'll instantly unlock access to 1,144 exclusive posts
By becoming a patron, you'll instantly unlock access to 1,144 exclusive posts