The Step Collective & Tradicle Podcast
is creating traditional music and dance programming
Select a membership level
Mad for Trad
Just because you love trad and want to do your bit to support the production of Tradicle and the Step Collective. These funds go directly to production costs. Thank you!

Fun fact: If you're not mad for trad already, you're about to be! 
In the Groove
Just because you love trad, want to do your bit to support the production of Tradicle and the Step Collective, and have a little bit more to give. These funds go directly to production costs. Thank you!

Fun fact: some of the early percussive dance forms were danced in shoes with a leather sole and a small heel, because that is what folks wore back then! Once dancing like Irish dance became more standardized, the shoes changed. An early Irish hardshoe would have been made with tips of wood with nails stuck in them to create a louder tapping sound. American tap dancers also started out with leather soled shoes. The metal taps came into play in the early 20th century. 
Trad Head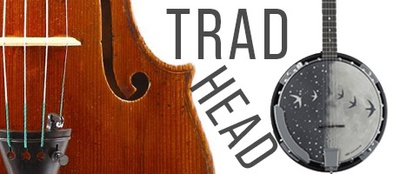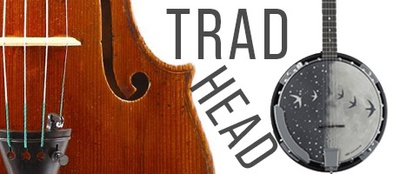 The perks for this tier go into effect in March, 2021. Each month, The Step Collective will commission a dancer or musician to create a short video just for you! It might be a demo, it might be a performance or a lesson. The artist might feature a tune, tell you something about their music, or they might show you how a dance step is done.

Each feature will include two levels - a quick dip for those new to the genre, and a deep dive for those who want to go further. 

This perk applies to all giving levels above $5, it's up to you to decide how much you have to give!

$4 of this donation goes to Danielle and content production. $1 goes to The Step Collective's Artist Fund which provides honorariums to contributing artists. 

Fun Fact: Trad heads can either be way into trad music, dance, or other arts, or be way into traditional rock climbing, also known as trad.
About The Step Collective & Tradicle Podcast
Welcome to the Patreon page for The Step Collective and Tradicle! Traditions belong to the community, and artists who have honed their craft deserve to be compensated for their time, skill, and expertise. Therefore, I am committed to creating content that is available to the commons, while also fairly compensating the artists who contribute. Your patronage allows me to do just that! Thank you for supporting this project, supporting the arts, and supporting the artists. 

-Danielle

THE STEP COLLECTIVE IS a project founded by dancer, fiddler, and ethnochoreologist, Danielle Enblom. Communities across Ireland, Scotland, France, England, Wales, Canada, Appalachia, and the Caribbean have dance and music forms with shared roots, and this is a space where Danielle hopes musicians, dancers, learners, and enthusiasts can connect, share, and learn.

TRADICLE IS A NEW PODCAST ABOUT DANCE AND MUSIC TRADITIONS. In the Tradicle Podcast, dancer, fiddler, and ethnochoreologist Danielle Enblom, takes audiences on a journey across Western Europe, North America, and the Caribbean exploring the rich and interrelated dance and music traditions from long ago, and still practiced to this day. Many of the dance forms are percussive, like Irish dance, and social, like American square dance. Each dance form has a corresponding musical tradition, often (but not always) featuring the fiddle. These dance and music forms reach from baroque France to the outer Hebrides; from the Vaudville stage to the North Woods; from Quebec to Appalachia; and the Caribbean to New York. Folks gathering at dirt crossroads, in royal halls, emptied barns, internment camps, kitchens, pubs, clubs, and dance halls, these traditions have been pastimes for all reaches of society for centuries. Each locality having its own unique practices, and each being shaped by others through migration (forced and voluntary), pop culture, media, and colonialism. From masters, stewards, and innovators, to researchers and historians, Danielle sits down with experts from all over the world to learn about the whos, the whats, the hows, and the whys. Revealing origins and relationships between dance, music, culture, and history.
How it works
Get started in 2 minutes