Stephanie Savage
is creating Writing and Blogging
Select a membership level
Wildlife, Nature, and Garden Pics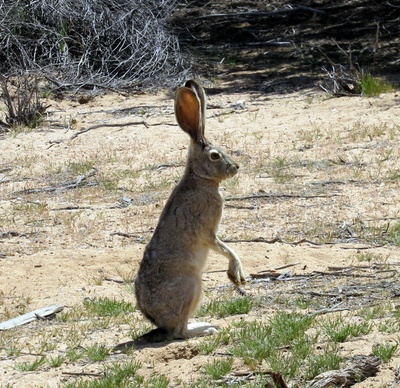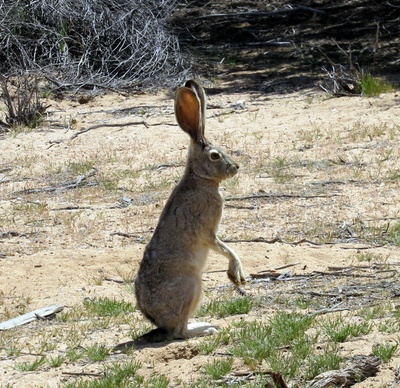 I will send you a personal thank you email. You'll also receive exclusive essays about my weekly rehab walks/hikes, along with photos of the flora and fauna in the beautiful botanic gardens, wildlife reserves, and parks we visit weekly. 
Here's a sample pic of an osprey buzzing a great blue heron: 
Buzzing osprey
.
Free Free Inquiry
You will receive a personal thank you message and the exclusive rehab walk/hike essays and photos. Plus, I will post for you a copy of the pre-publication versions of the essays I've published in Free Inquiry (but you should really consider subscribing, if you don't already). Free Inquiry purchases all rights to my essays, so please don't share my essays with more than a few friends!

Sneak Previews of New Secularist Essays
My personal thank you message, exclusive rehab walk/hike essays and nature pics, and my Free Inquiry essays will all be yours. But you will also receive my new secularist essays and articles before they even appear in print.

About Stephanie Savage
What is your story?
In early July of 2013, I was but a lowly writer, toiling away at a hot laptop as I wrote my satirical fiction with an atheistic and skeptical bent. Then, suddenly, my life became as absurd than my fiction. I suffered a series of strokes on both side of my brain and fell into a deep coma. My doctors proclaimed me profoundly brain damaged and told my loved ones to give up hope for my full recovery. I wasn't expected to survive.
Six weeks later, I awoke with no cognitive damage whatsoever. Miracle? Hardly, unless you mean a miracle of modern medicine. But that's not the way countless theists have seen my unlikely recovery. The first time someone referred to my recovery as a Miracle of God was the very day of my awakening. The nursing home priest took one look at me, and said, "God is good."
But for what? So many theists joined the hallelujah chorus that I began ironically calling myself Miracle Girl.
I had to relearn how to walk, and it's been a hard road back. But as my recovery progressed, I began to write nonfiction about my experiences. As a long-time atheist whose first published work appeared in
American Atheist Magazine
, it was natural that my new nonfiction career would drift toward the secular press.
My first published nonfiction appeared in
Skeptical Inquirer
. "
Covert Cognition: My So-Called Near-Death Experience
" is about the covert awareness I experienced during my coma, which shared many elements of classic near-death experiences. I contend that near-death experiences are in fact forms of covert cognition, like my own coma-dream.
I've also published two essays in
Free Inquiry
, and another one is tentatively scheduled for their October/November 2016 issue. In addition, before I began my Patheos Atheist blog Miracle Girl, I was a regular contributor to 
The Secular Spectrum
.
In 2017 or 2018, an essay about my recovery that isn't for the secular press will be published by the disability magazine,
Kaleidoscope
.
You've been published by such major publications; why do you need my support?
Shockingly (at least to non-writers), many large magazines pay little or nothing to their creators, especially ones run by nonprofits. I received bupkis for the works published in
Skeptical Inquirer
and
Free Inquiry
, and that's leaving out the postage I paid for the mail submissions to
Free Inquiry
.
Patheos does pay me according to page views (or will, when my blog is established enough to garner enough readers). But I don't have a day job beyond writing. What energy I have left is devoted to exercising for my continuing rehab. Meanwhile, the medical expenses not covered by my health insurance remain a drain on our family's expenses.
Cue the violins.
So what do I get from this?
Beyond the warm glow of knowing you're supporting a like-minded creator, I have a number of rewards for my patrons. For instance, a mere $1 pledge—$12 a year—will bring a passel of nature, botanical garden, and wildlife photos taken on my weekly rehab hikes, along with accompanying essays. Some people enjoy following me on my path to recovery, but it seems a lot of people simply appreciate the pictures for their beauty, varied landscapes, and variety of wildlife. See nature without getting off the couch!
For only $5 a year, I'll post all of my previously published articles and essays. But wait, there's more! For $10, you'll also be able to read my newly published secularist works before they appear in print (as long as you don't share them with more than a few friends). A number of the publications have purchase all rights. Grumble, grumble.
Feeling generous? Check out my higher rewards. Together, we'll fight the good fight against creationism and other forms of theocratic ignorance!
More about my writing
My short fiction has appeared in numerous publications, including,
Jewish Currents, Snicker
, 
Potpourri, 3:am Magazine 
(
"The Ugly Green Bug"
) and was featured by the Beverly Hills Library's New Short Fiction reading series (
"Zombies from the Vast Wasteland"
). 
Future Plans


I will soon make time in my burgeoning secularist writing and blogging career to write a memoir about my coma recovery, the very event that led me on this path.
I would also like to use my writing to advocate for the vegetative. According to recent research, as many as one in five of people with consciousness disorders have what is called "covert cognition." I was one of them. The doctors advised my loved ones to give up any hope for my full recovery, even as I was hearing much of what was going on around me. Doctors, loved ones, and the public at large need to know about the recent findings about covert cognition.
Until recently, it was believed that being in a persistent vegetative state meant that there was a complete absence of conscious awareness.  Neuroscientific studies are increasingly proving otherwise. Too many vegetative patients, with a rich mental life like I had, are having their plugs pulled because doctors say they are vegetables without hope. I would like to give a voice to the voiceless, and your donation will help me do that.
When I reach $500 a month, I will send an eBook of my articles and essays to all my patrons. My boyfriend has supported me both emotionally and financially through my difficult recovery. I'd like to be able to contribute more to our tightening budget.

Though Skeptical Inquirer and Free Inquiry are both mass-market publications (circulation 50,000 and 30,000, respectively), neither pays any money for publication. Such is the life of a freelance writer. Patheos pays its bloggers according to page views, but let's just say it's not a king's ransom.
1 of 2
By becoming a patron, you'll instantly unlock access to 542 exclusive posts
By becoming a patron, you'll instantly unlock access to 542 exclusive posts
Recent posts by Stephanie Savage
How it works
Get started in 2 minutes