Stephen Bigger
is creating World Music Compositions
Select a membership level
BRONZE (Entry Level Subscriber)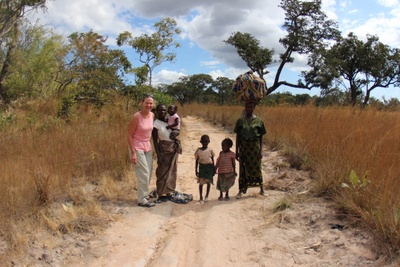 TIER 1 Benefits (3) (BRONZE)
discounts on hourly services and occasional free products, content, online performances 
10% off every product in the store at stephenbigger.com
first wave notification on official releases and news
receive the satisfaction you are a partner in helping to provide encouragement, education, equipment, and creative opportunities for children and adults in as many nations, tribes, and languages as possible
SILVER
Limited (297 of 300 remaining)
partners may suggest content and products 
occasional free pre-release content and products 
exclusive video communication and access to organizational direction and efforts
discounts on hourly services and occasional free products, content, online performances
10% off every product in the store at stephenbigger.com
pre-release notification on official releases and news
receive the satisfaction you are a partner in helping to provide encouragement, education, equipment, and creative opportunities for children and adults in as many nations, tribes, and languages as possible 
GOLD (Significant Supporter)
Limited (300 of 300 remaining)
suggested for present, ongoing, or potential clientele
partners receive upper level access to special opportunities, offer input on potential programs, efforts, and products
upper level product requests and discounts on hourly rates and services (limited time only)
50% off every product in the store at stephenbigger.com
partners may suggest content and products 
occasional free pre-release content and products 
exclusive video communication and access to organizational direction and efforts
discounts on hourly services and occasional free products, content, online performances
pre-release notification on official releases and news
receive the satisfaction you are a partner in helping to provide encouragement, education, equipment, and creative opportunities for children and adults in as many nations, tribes, and languages as possible 
About
We produce, compose, and record vocal and instrumental World Music featuring exciting collaborations with a growing number of gifted musicians, teachers, and technical staff all over the globe! 
Through 
RockArbor Music
and with your financial support we also:
• produce recordings for original music, employing as many as 25 local (and global!) gifted session musicians, singers, technicians, and teachers on any given project.  
• donate equipment and instruments for schools, community organizations, and churches in Nicaragua, Mozambique, Malawi, and Santa Cruz, CA (other areas as we grow).
• fund full time music and technical teachers in a variety of locations around the world.
• opportunity for occasional service trips for teams of performers and leaders for appearances, festivals (such as the Manda Wilderness Choir Festival in Moz), and concerts. 
• online streaming events, performances, and concerts.
• skype based workshops, seminars, and private lessons.
• ongoing development of students, composers, creatives, performers, and worship leaders.
• technical training, composition, creative arts management for teachers and resources.
• other products, content, and artistic programs as support grows!
100% of the money we receive through this Patreon page for 
RockArbor Music
continues to go directly into producing more support, music, education, and resources. In addition, Beth and I personally support a variety of local and global programs such as World Vision and other mercy-based organizations.
Each new Patreon partner drives us to find innovative ways to make positive change through music, technology, media, and creativity.
Please consider joining us in this initiative to bring new creative opportunities and musical education to the world!
On our way to 10k we will be researching the costs and tasks required to set up RockArbor to achieve non-profit status so that your donations can be tax deductible. 

In process of building up to our first goal we will be working on a new original recording production for Stephen's middle eastern composition "World of Many Colors", employing close to 100 performers, singers, and technical staff. We will be inviting several local (and possibly one or two choirs in Africa!) community groups to participate by playing authentic Arabic instruments as well as singing and other performance roles. The possibility of a live-streamed broadcast of the performance of this piece is made possible by Patreon Partners. We'll be providing more details for subscribers of all tiers- so if you want to keep track of our progress, please consider joining our team!
1 of 1
Become a patron to
Connect via private message
Recent posts by Stephen Bigger