Stephen Dewey
is creating games and building communities
Select a membership level
COPPER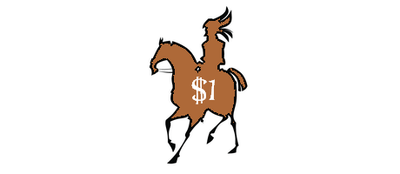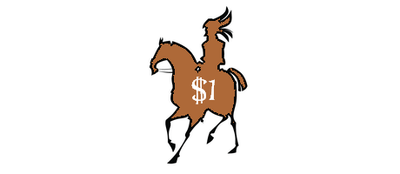 At this level you'll receive:
Access to Patreon posts about special offers or sales, invitations to exclusive meet-ups just for supporters, and insider information about upcoming game releases or crowdfunding projects before they are announced to the public.
A copy of all Patreon-exclusive legacy games and rewards (https://bit.ly/2RG5JMz) once you have backed for the required number of years to receive them.
My undying gratitude.
SILVER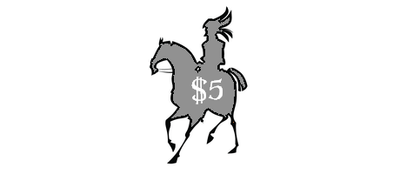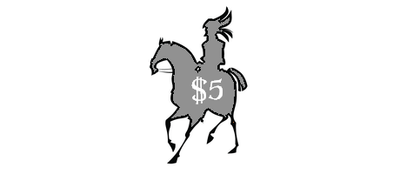 In addition to all COPPER rewards, at this level you'll receive: 
A free digital copy of all Cavalry Games publications (my games) upon their release.
Access to additional Patreon posts about game and design theory, designer diaries, game idea pitches, and art/graphic design previews.
Access to games at their external playtest "beta" level so you can play them with your friends and provide valuable feedback prior to the game's full release.
Includes Discord benefits
GOLD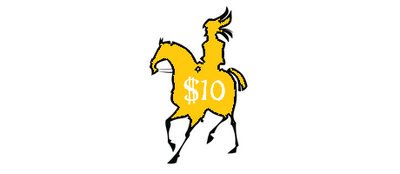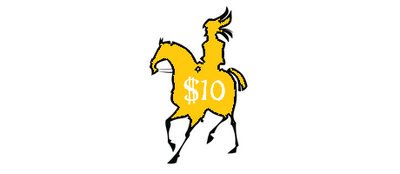 In addition to all COPPER, and SILVER rewards, at this level you'll receive:  
Access to a free digital copy of all previously published games (Ten Candles, To Serve Her Wintry Hunger, etc.) available for immediate download.
Access to my works-in-progress to watch my games take shape during development, with notifications whenever new content is posted and commentary about design decisions.
Access to games at their internal playtest "alpha" level so you can play them with me (yes, me!) at conventions or online.

Includes Discord benefits
About Stephen Dewey
My name is Stephen Dewey. I'm a game designer, and I have
too many ideas
. You may know me through 
Ten Candles
, which is a tabletop storytelling game I wrote about the end of the world where everyone dies at the end, or 
Gather: Children of the Evertree
, my upcoming worldbuilding card game. I also wrote the parlor LARP 
Uncanny Valley
, a Game Chef 2016 finalist about androids and assault, and the pervasive comedy LARP 
Too Many Mediums
, a Golden Cobra 2016 honorable mention about eager mediums and very confused ghosts. Maybe you've played some of my lesser known or unreleased games, like 
Annalers of the Skein
, Such Joyous News, or 
To Serve Her Wintry Hunger
. Whatever brings you here, my hope is that you enjoy some of the things I'm doing, like some of the games I'm making, and that you're interested in helping me do and make even more.
I want to make games. I want to make little roleplaying games that fit on just a handful of pages. I want to make big alternate reality games that completely change the world around you. I want to make megagames, live action game experiences, parlor LARPs, board games, card games, and dice games. I want to make games that are
emotional
and
impactful
and
atmospheric
and
evocative
and
diverse
. I want to create experiences, and use those experiences to approach issues and themes that are hard to discuss. I have a lot of ideas. Some are silly, some profound, some important, and others less so, but I think that they have merit, and I think that you will enjoy them. But, at the end of the day, I just don't have the resources to make all of these ideas a reality.
If you like what I do and want to help me do more of it, you can become a Patron. By making a monthly donation you will help support me as a designer, helping me pay for the software, supplies, resources, and equipment that I need to make more games. Supporting me helps support more prototypes and playtests, higher quality components, more customized art, and most importantly 
more finished games
. 
Every single dollar I earn through Patreon is going toward making games.
It's not going toward my groceries, rent, or gas money. Every generous penny goes directly toward putting games out there - each one bigger and better than the last. If Patreon funds aren't paying for software and hardware, they're funding resources to make me a better designer, creating opportunities for me to get my games out there to the world, building a platform for me to provide these games to those looking to play them, and working to build this community of fans and supporters. My goal is to be as transparent with my funds as possible so you can see exactly where your money is going.
We are in this together!
I'm pretty new when it comes to the industry and to the world of game design, but I am nonetheless dedicated to producing only the highest quality products, providing professionalism throughout my work and interactions with others, and establishing a positive, inclusive, diverse, and loving community around every inch of what I'm trying to do here in my own little corner of design. So, don't let my newness fool you, I am ready to bring the thunder and make some really awesome stuff. If you don't believe me, then here are some kind words from other industry professionals about the work that I'm doing:
"Ya'll seriously need to get in on this."
Aura Belle, Our Radios are Dying, A Real Game

"Stephen's better than anyone else I've met at making players feel emotion, with mechanics that reinforce this. Astonishing."
Kevin Kulp, Timewatch

"Stephen is deeply passionate about indie games and indie game design, and I think he represents the future of the hobby."
Jason Cordova, Gauntlet Podcast

"Stephen Dewey designs games with candles and snowflakes and what more could you possibly ask for? He deserves all the dollars! Go Stephen, go!"
Hannah Shaffer, Questlandia, 14 Days

"This guy is too good for a designer this young. We old fogies need to strangle him in his crib."
Robert Bohl, Misspent Youth
$919.98 of $2,750
per month
Y'all, this milestone is boring, and the first diversion from 100% game design related tiers. I'll be honest, this is just my monthly mortgage. This is the first of two MAJOR milestones to show me that I might just be able to do something as wild as content creation and game design full time. You're paying for a roof over my head, the roof over my game design office, and helping me attain this basic human need. 

What this pays for: My mortgage. You absolute rockstars.
17 of 22
Become a patron to
Unlock 79 exclusive posts
Connect via private message
Recent posts by Stephen Dewey
How it works
Get started in 2 minutes