Steph Prism
is creating Astrology Readings + Candle Magic
Select a membership level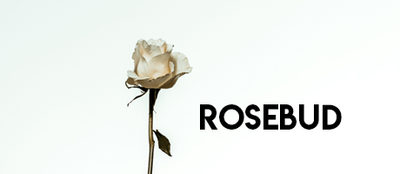 Rosebud
Rosebud. At the start of your journey, you may be but a gorgeous being wrapped so tightly in what life wants you to be, that you feel confused and don't know how to bloom to our fullest potential. You are full of love, passion. You want to heal and are ready to start connecting to the Divine and using the Law of Attraction to receive what you desire.
You will receive:
1-card Tarot Pull & Message ( $8 value)
Total Value $8 | $3 savings
In this tier, you will receive a 1-card pull every month to understand the essence and theme of the month. I do use a little astrology on the back end, but the tarot pull is completely personalized to you and what to focus on in the coming four to five weeks.
This alone can bring a lot of awareness to when situations arise and how to respond to them.
Chamomile
Chamomile. You feel yourself expanding and looking for understanding or answers to evolve peacefully. You are ready to let go of stress and see the prosperity of joy flow into your life. As you start to feel your potential more fully, you become more comfortable and start receiving more of what you desire.
You will receive:
3-card Tarot Pull & Message ($22 value)
Total Value $22 | $11 savings
In this tier, you will receive a monthly 3-card tarot pull. Three cards does not provide a super in-depth reading to one situation, but it DOES offer the essence or theme of the month ahead, obstacles to be on the look out for, and strengths to keep in mind. On the back end I do use astrology to also reference what may be coming up for the collective, but each monthly tarot pull is personalized for you.
Lily
Limited (4 of 4 remaining)
Lily. You start to blossom and invite more of what you desire in. You are the happy, beautiful, lily of your life. Because you are more aware of yourself and the circumstances around you, you evade negativity and find yourself more grounded and ready to overcome any obstacle.
You will receive:
20-Minute Personalized Astrology Reading ($30 value)
Chang'e Report ($20 value)
Total value $50 | $28 savings
In this tier you will receive a 20+ minute* monthly astrology reading via Zoom chat or video recording (if our schedules don't overlap).  This astrology reading every month will provide information on how you can better work with the energy at hand, what may be coming, what to focus on, plus so much more. It will also be accompanied with the Chang'e Report.
The Chang'e Report is play on words for Change (as in your own evolution and the evolution of the collective) and the Chinese Lunar Goddess, "Chang-ee".  This report will be a collective offering for what we may expect as a whole. When you couple this report with your personalized reading, you get a better insight on how others may be reacting within our own actions. This awareness provides more than what may be happening for you, but also what may be happening to others. With this knowledge you grow as an individual, but also with your fellow piers through patience and understanding.
This is a 20-minute minimum personalized astrology reading, but I added the plus sign (+) because I tend to get swept away in a reading and like to add more.
This particular tier is discounted heavily for FOUR patrons to receive this information. After FOUR patrons have signed up, this tier will be closed until further notice.
About Steph Prism
What do you want? Money, love, joy, peace??? You can have it!

Bring awareness to the patterns of life and most importantly yourself. Astrology + Tarot opens the doors to provide a deeper connection with your strengths, weaknesses, future events, and facing your shadow to easily attract what you want and manifest what you desire.

As a Patron, you will find understanding, patience, acceptance, and in turn, grow more easily and openly. This all helps you reclaim your magic and then stay in it. Find your passion and will! There is extraordinary power in your will. Claim it and understand that you can have what you desire. Together we will connect more with your spirituality and help you truly know what it is you do and do not want, which makes manifesting much easier.

Together we will work with the law of attraction, astrology, and tarot, depending on the tier you choose. I also provide options where you can receive a free magic candle a month, corresponding to an intention your astrology or tarot reading says intuitively. This candle will always be accompanied by affirmations or a mantra to help the magic within resurface.

Astrology readings can be quite expensive, but when you sign up for my Patreon subscription, I provide a deep discount for you to stick with me and also the opportunity to invest in yourself. If you've ever taken care of a plant, you will see how it has specific characteristics. It needs things, like water, air, sunlight, and love. As you find the perfect balance to each of these items, you can see when it's droopy/sad, bright/happy, growing/thriving... We as humans are like plants. We need a combination of things, but living so closely in society it can be hard to hear our own needs. My magic candles help get you into a frame of mind to meditate and simply be. This created a scared space for you to listen to yourself and create room in your mind for more. All candles are hand created and one-of-a-kind for you. They are scent and herb associated with the intention you are setting for the month. Think of them as little pieces of art offerings for the Universe (or God you resonate with) in exchange for what you desire.

Thank you for being here. Thank you for being here together and that our paths have crossed. I am excited to be on this journey together.
When I reach $3000 per month, I'll provide MUCH more complimentary content AND giveaways!! Content would include 2-3 videos a week, weekly newsletters, and a Podcast dedicated to spirituality, astrology, and magic! Giveaways would be candle art offerings and intuitive readings (astrology/tarot)!!! When this goal is met, I'll be able to become a full-time creator and provide the most content possible for those looking to stay in their magic and embrace their personal power!!!!

🌈🌈🌈
2 of 2
Recent posts by Steph Prism