Steve
is creating Screen-printed original art postcards
Select a membership level
Tier 1
You love me so much and my art and the posts I make, and you support me and I don't mail you anything
Monthly postcard
Each month I'll mail you a brand new screenprinted postcard. Wow, fantastic handmade original art, mailed to your door, every month, forever, wow! You can give them to a friend, put them on your fridge, frame them, collect them, or throw them in the garbage, whatever. You never know what it's going to be!
About
Hi, my name's Steve and I do comics and posters and comedy and stuff.
I'm doing a monthly service where I'll mail you a hand-printed postcard each month. It's simple and easy. Each month I'll design and print something, and you'll get it in the mail in a nice envelope. Here's the print that went out June 1st:
Here are the designs from previous months: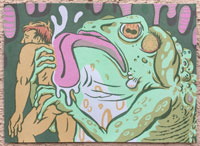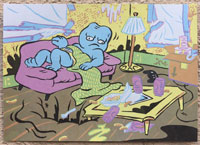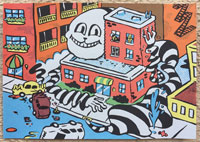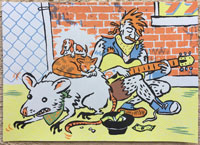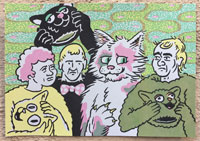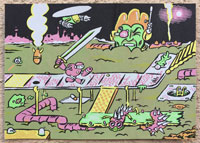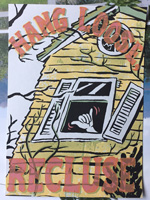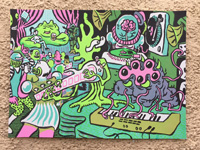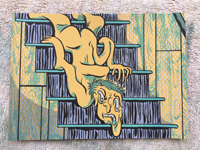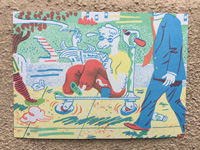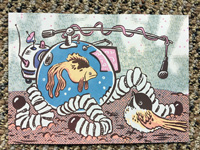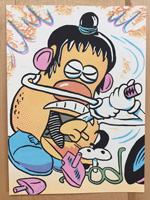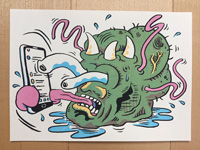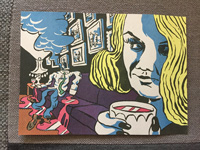 Complete archive
here
A few years ago I taught myself how to screen print so I could make the covers for my comics zines, and lately I've been making my own completely screenprinted zines. I do it all in my living room... The process is exciting for me because with the way colors overlap and with slight offsets in the layers, every piece is slightly unique, and you never really know what you're going to get until it's printed.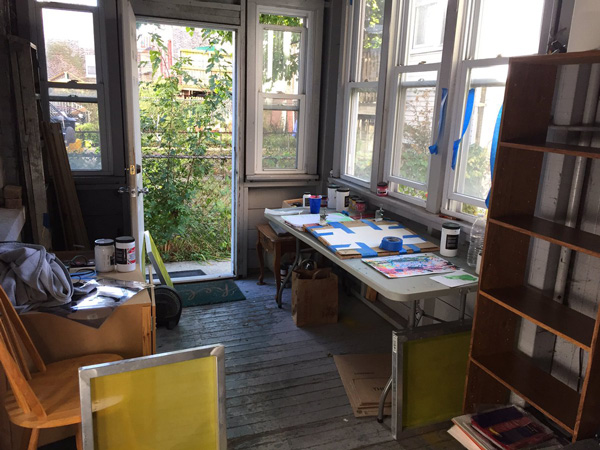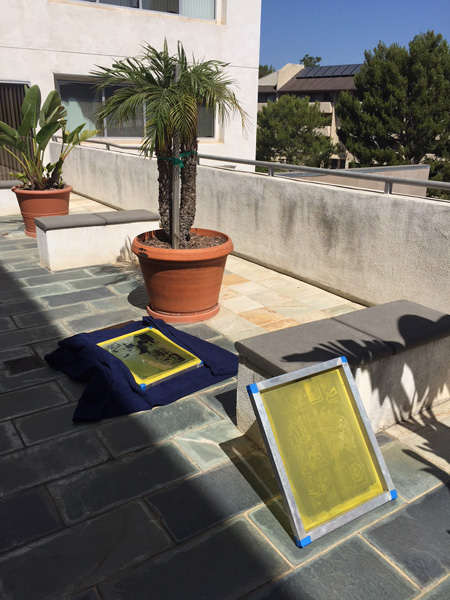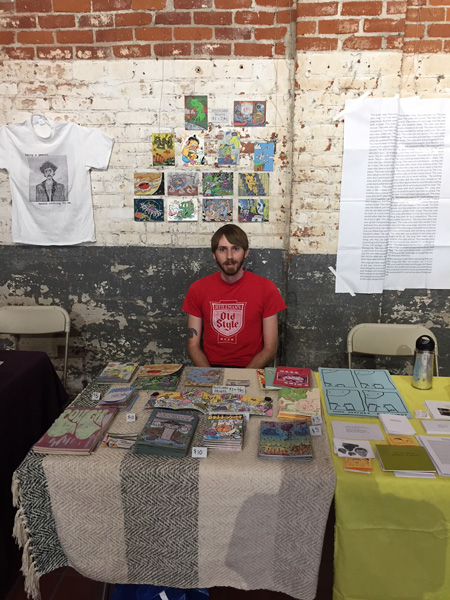 My comics are online at
http://brokenpants.com/
and you can buy zines and larger prints at
http://brokenpants.com/shop.php
It'd be cool if you helped me pay for art supplies and food and rent and stuff. Thanks
Another bonus postcard for everyone, wow!
2 of 2