Hi, my name's Steve and I do comics and posters and comedy and stuff. 
I'm starting a monthly service where I'll mail you a hand-printed postcard each month. It's simple and easy. Each month I'll design and print something, and you'll get it in the mail. Here's the print for July 1st!
Here are the designs from previous months: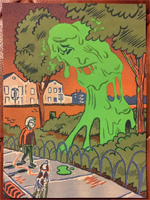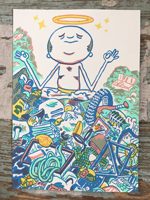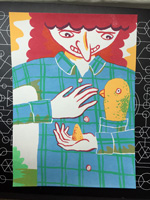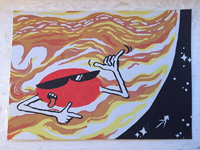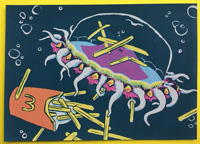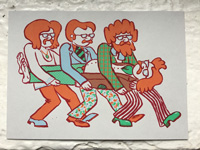 A few years ago I taught myself how to screenprint so I could make the covers for my comics zines, and lately I've been making gig flyers for bands. I do it all in my back porch. The process is exciting for me because with the way colors overlap and with slight offsets in the layers, every piece is slightly unique, and you never really know what you're going to get until it's printed.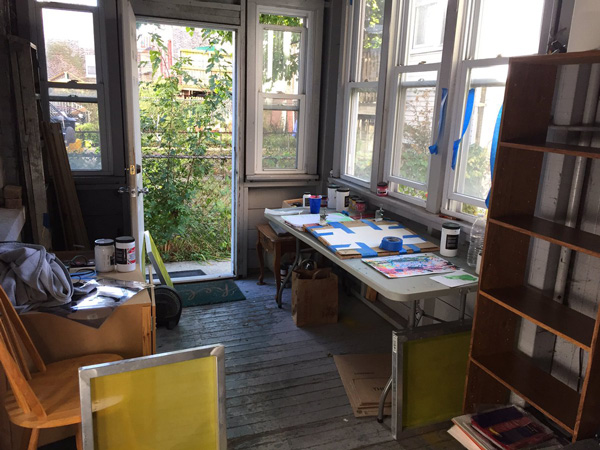 You can see designs I've made here: 
http://brokenpants.com/flyers/
My comics are online at 
http://brokenpants.com/
and you can buy zines and larger prints at 
http://brokenpants.com/shop.php
It'd be cool if you helped me pay for art supplies and food and rent and stuff. Thanks