Steve Simon - The Passionate Photographer®
is creating Photography, Inspiration, Photo Education, Critique & Techniques
Select a membership level
Passionate Photographers
Limited (196 remaining)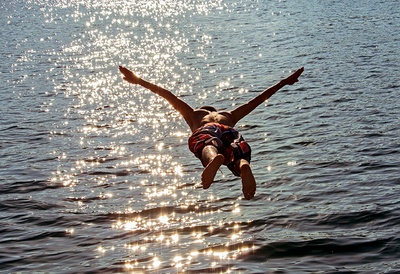 Thank-you for joining our Passionate Photographer community! 
Here's a list of the rewards you can access with your $5/month membership. Once you become a member, you can use the links to unlock all the current content of which there are lots! At this level you will get Passionate Photographer Book Revised & Remastered Content 
Plus 
Access to Patron-only content and first-look surprises before they are published on the blog. 
Including Monthly Photo Assignments or mini-personal projects to stimulate your creativity.
& Instant Downloads
100+ Passionate Photographer Internet Travel Bookmarks
The Ultimate Guide To Photo Workshops & More PDF
Very Passionate Photographers
Limited (488 remaining)
Everything from above +:
Passionate Photographer/PhotoEducate Podcast with Steve Simon & Steve Attard - hear the podcast before it's uploaded on iTunes. 
Serialized (12 parts) Audio Book Download: The Passionate Photographer Revised & Remastered (My annoying voice reads the book to you. First Section-available soon)
The Passionate Photographer Image Critique Show: Hear the critique show/podcast before general release.
Q & A Priority for Patrons at this tier level. You have questions; I have answers. 
As well as these extra instant downloads:
Passionate Travel  Photographer Manifesto PDF
Photo Editing For Speed & Workshops PDF
Passionate (Nikon) Photographers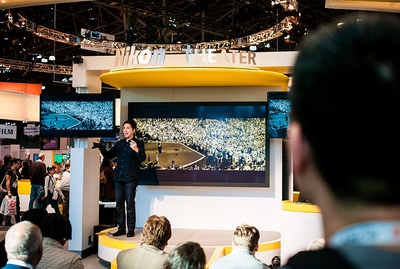 Everything from above  +:
Insight and shortcuts written by a master Nikon photographer. This content is designed to liberate you from the technical and let your creativity soar
Regularly updated Nikon Nuggets to accelerate your progress
5% Off all Passionate Photographer Nikon Camera Workshops
In addition to the instant downloads above, you get:
Nikon D850 Travel & Street Camera Settings Card
Reset To Zero Nikon Camera Checklist
Nikon Live View Best Practices
Z - Mirrorless System Special Settings (April 2020)
About
I'm
Steve Simon
and as a passionate photographer like you, doing this photography thing full-time is the only job I've ever had and really is living the dream. I want to thank you for your support!
My goal here is to do everything I know to help make you the photographer you know you can be—while we encourage each other to boldly elevate our work as we pursue our photographic goals and dreams.
My plan is to provide you with all the inspiration and information you need to succeed, then it's up to you to get to work! Thinks of this as a
Passionate Photographer University
of sorts where everything shared is designed to up your photographic game and build confidence. What follows below are some of the highlights and benefits you receive as a Patron.
FOR A FULL EXPLANATION OF THE VARIOUS AWARDS I'M OFFERING, CLICK HERE.Limited Time Offer: It's out!
Get My Hardcover Book for free when you become a patron! It will be personalized by me to you and I will throw in 25+ Passionate Photographer assignments for when you've completed the book.
Patrons get:

Exclusive Content:
Powerful, deep and actionable tips, techniques and assignments from the
Passionate Photographer
Book,
Revised & Remastered. Content is expanded with additional information and images. When you become a Patron you unlock a ton of published posts (over 100) waiting for you to consume on this platform.
Audio Book:
Ok, listening to an audio book on photography is generally not something I would recommend, but this one's different.
The Passionate Photographer
is the result of my lifetime's pursuit and obsession with photography and though an oral version is not obviously visual, there's are advantages to learning by listening as you commute or multi-task; even if it's my own annoying voice reading to you. (James Earl Jones was busy).
A new audio chapter of
The Passionate Photographer: Dream It; Be It
will be released monthly for Patrons at the $10 level and above. If you prefer to binge-listen, you can download the complete audio book at the $15 monthly level.
(I was coordinating finishing my final chapter when the virus got serious. I have a call in to see if they can ready what's done so far. Otherwise it will be coming out when things get better.)
Stuff:
Depending on your level of support, there are a variety of
instant downloadable PDF's
with more to be added in the future. Current instant offerings include:
The Ultimate Guide To Photographic Workshops
100+ Travel Photography Internet Bookmarks
Passionate Travel Photographer Manifesto
Photo Editing For Speed & Workshops
Nikon D850 Travel & Street Camera Settings Card
Reset To Zero Nikon Camera Checklist
Nikon Live View Best Practices
Photo Critique:
I will do a video podcast ($10+ tier) where you can see and hear me talk about work in real time. This might be the most important way to learn. And it's not just from your images because in my experience you can benefit as much or more from seeing the work of others broken down and critiqued. Patrons can submit their own work ($15+ tiers) for honest appraisals, opinions and suggestions all to make the work stronger. Learn what makes images strong and build your confidence when editing and culling your own work.
Critique Mentorship
: Starting at the $15 Tier and above, we talk about your work at regular intervals and I give you the benefit of personal critiques and advice. The $25 Tier lets you submit two 12 image portfolios annually.
Full Mentorship:
($100+tier): Aside from all the other benefits of other tiers, this comprehensive mentorship level delivers a personalized video critique of your images monthly where I can track your progress.
I can make a video specifically for you and answer all your questions about your projects, dreams, goals and challenges for a comprehensive student-mentor relationship.
Or we can have one
live-hour-long session
monthly which can be open ended and we can share our screens and thoughts. Because of the time involved, I will have to limit the number of students at this tier and replace students when an opening comes up. Here's a sample below of a video critique below... You can book your Mentorship Session
HERE
.
Podcast:
I have long been a fan of the podcast, and if you're tired of hearing my voice from the audio book try
The Passionate Photographer/PhotoEducate Podcast
with myself and the less annoying voice of my photographer and friend Clifford Pickett, who happens to be an expert on iPhone photography and Lightroom. The podcast is first broadcast for Patrons at the $10 level or above before it's general release.
Attention
Nikon Owners
: If you're a Nikon shooter take advantage of the $12 Tier where you will find lots of great content and downloads specifically for those that choose Nikon. I have been a Nikon shooter my entire photographic life and have had the good fortune of doing many assignments for Nikon Global in Japan. Take advantage of my Nikon experience and know-how. All questions will be answered.
& Much More!
Check all tiers to see rewards like hard-copy limited edition books and prints, workshops, workshops discounts, instant downloads. New rewards will be added as this page and community evolves.
Let's do this...
FOR A FULL EXPLANATION OF THE VARIOUS AWARDS I'M OFFERING, CLICK HERE.
Pop the cork! I'm excited to see that people are here to learn and support me at the same time. This is an experiment that has lots of potential and in celebration of the first 100 supporters, I will offer my sincerest thanks in the form of a travel photography checklist, instantly downloadable to all in the community. 
2 of 6
By becoming a patron, you'll instantly unlock access to 128 exclusive posts
By becoming a patron, you'll instantly unlock access to 128 exclusive posts
Recent posts by Steve Simon - The Passionate Photographer®