Camille Lévêque - Stoned on the Goban
is creating illustration - video
Select a membership level
Kyu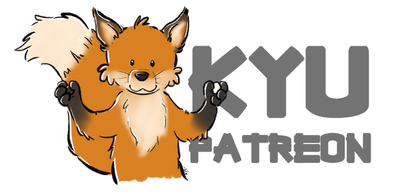 ➔ Support my work available for free online
➔ Access to the exclusive patreon content (videos, sketches, illustrations)
➔ Access to votes to choose new characters or goodies
➔ Illustration of the month in high definition (desktop or phone wallpaper)
➔ A chance in the lottery to receive each month a bundle of exclusive goodies
High-res content (desktop / phone wallpapers)
Dan
➔ All Kyu level rewards
➔ An exclusive goodie every month (stickers, bags, key rings, artistic prints ...), international shipping included !
High-res content (desktop / phone wallpapers)
Pro
➔ All Kyu and Dan level rewards
➔ An artistic print of the illustration of the month, personally signed, international shipping included !
➔ An "Octopus Wave" mug !

High-res content (desktop / phone wallpapers)
Exclusive mug with the "Octopus Wave"
About
My name is Camille Lévêque, I was born in 1992 and live in France, Grenoble.
I am an illustrator, especially for pedagogy and graphic facilitation, through drawing, video and animation.
I always drew on the corner of my class notebooks. Graduated in law and in agricultural systems (specialization in rural territorial strategy), I first taught in agricultural school before dedicating full-time to the creation since January 2018. I work with various associations and institutions, for the agricultural field but not only (Sillons Tracés).
I started playing Go in 2017 at the Toulouse club. I very quickly wanted to invest myself for the community of players, organizing for example the World Women Team Conquest. Since my beginnings, I draw a lot around this infinite game, under the pseudonym "Stoned on the Goban", in reference to these many defeats that punctuate the footsteps of the beginner I was. You can find me on many go servers with the pseudo "KyamiRefur", or in tournaments everywhere (99% chance that I'm playing onecolor go)
Since then, this part of my creations takes more and more space, especially with the opening of a textile shop, and the beginning of the printing of various goodies for go fans. I also draw on order for events, the french go revue, players ...
Many projects related to the world of go are coming, I hope you'll enjoy :) Do not hesitate to contact me for your projects,
You can find Stoned on the Goban on my pro website
http://sillons-traces.fr
,
the shop here :
https://shop.spreadshirt.fr/stoned-on-the-goban/
the Youtube channel :
https://www.youtube.com/user/camillelegorille
and follow the news on facebook, instagram (@stonedonthegoban) or twitter (@camilevek).

Enjoy the game !
An extra lottery ticket for a special big goodie or a watercolor for all levels each month !
1 of 1
Recent posts by Camille Lévêque - Stoned on the Goban
How it works
Get started in 2 minutes