Florence Hazrat
is creating women's stories
Select a membership level
The Reader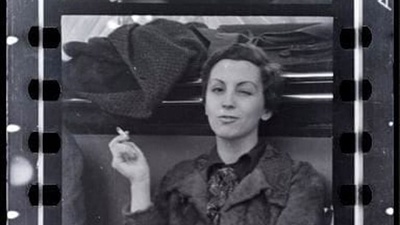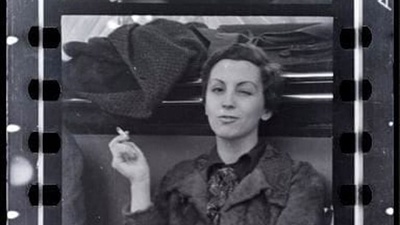 -one story a week (1000-2000 words)
-every Sunday morning
-make suggestions whom to include: tell me which life you want to read, and I'll research & write!
About Florence Hazrat
Hi Friends,

A few years ago, I asked my little niece once what she wanted to be when she was grown up, and she said...princess. Yes, she said that. Princess. And she's smart, funny, crazy, curious, and full of energy, and (not to say that a princess could not be that too), she could do and be anything she wants to be. 

I wanted to show her that, that she can do whatever she wants to, and what better way to do that than tell stories. Real stories. Stories of her and them, women and girls who wanted to do something and went out and did it. 

I started to read, and it turns out there are a gazillion amazing stories out there! But we *need* to tell them. To girls, boys, everyone, and anyone.

So, I started to write.

I deliberately picked women and girls whom you wouldn't find in the headlines -- not your Marie Curies or Greta Thunbergs. There's Collette Divitto, the young woman with Down's Syndrome who has built her own cookie business; there's Wangari Maathai, the first African woman winning the Nobel Peace Prize for her environmental work; there's Maud Wagner, a pioneer female tattoo artist from 1900; there's Tao Porchon the 96 year-old yoga teacher, and Aby Stein, the transgender woman activist who used to be a Hassidic Jewish rabbi.

These stories are deliberately inclusive, and deliberately diverse. Because life is! 

They are also not in the combative vein of "rebel girls" -- I'd like to live in a world where women don't *have* to rebel! The books challenges notions of gender, while focussing on (self-defining) women, but the core ethos is: here is someone who happened to be a woman and who wanted to do something and gave her all to achieve that. 

As I'm working on the longer book version, I'd like to create a bigger database of biographies of women and girls, and I want *you* to tell me whom you want in there.

For example: you came across the name of a 10th century Moroccan female sufi poet, you tell me about it, and I write her story, sharing it with you, and every patron once a week.

Another example: you tell me, hey, there's no First Nation Canadian woman here. I want to read about a kick-ass lady from up there. Then I'll go and I find one, and write her story. 

I want this to be a collection as diverse as possible. And I know it would be, because lots of you have already sent me lots of names of women for years and years now (this project started in 2016!).

Whether you contribute names or not: one story a week will wing its way to you. 

Thanks for helping me spread the word about the brilliant dreams, desires, and achievements of all the women out there who push for equality: simply by doing what they want to do, being who they are, occupying that space, that role, if everyone sees it, if no-one sees it. Just because.

Her and them.








By becoming a patron, you'll instantly unlock access to 13 exclusive posts
By becoming a patron, you'll instantly unlock access to 13 exclusive posts
Recent posts by Florence Hazrat
How it works
Get started in 2 minutes