The Storm Chasers LTD Community Record Label Project
is creating Music, Videos, Recording Studio Content, Vinyl Records and MORE
Select a membership level
Friends - w/ SOME Benefits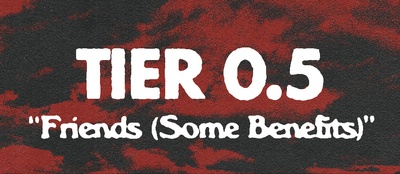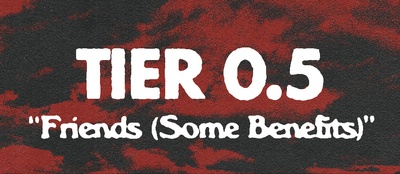 Sometimes.. be the first to hear new IIOI, Pet Symmetry, T/T/T, new bands TBA, old bands RIP, Storm Chasers LTD and (potentially some) extended family releases
Join our DISCORD server and interact with us in real time. No subject is off limits. Ask us anything you want, goof off with us, share music, join us for movie nights, share cooking recipes and more. All in real time, every.. single.. day.
Join regularly scheduled content LIVE streams including but not limited to artist Q&A, in-studio streams, Mario Kart tournaments, general tomfoolery and more from IIOI and beyond.
Watch live streamed play-through and instructional videos featuring members of IIOI and beyond
Video tutorials & lessons
Friends (w/ Benefits)
Limited (455 remaining)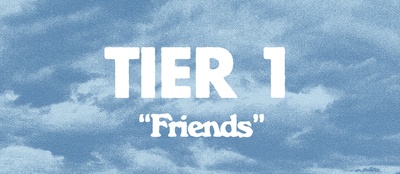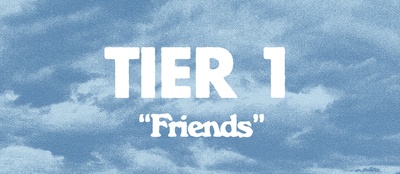 Be the first to hear new IIOI, Pet Symmetry, T/T/T, new bands TBA, old bands RIP, Storm Chasers LTD and (potentially some) extended family releases
Join our DISCORD server and interact with us in real time. No subject is off limits. Ask us anything you want, goof off with us, share music, cooking recipes and more. All in real time, everyday.
Enjoy curated content from the IIOI, Pet Symmetry, T/T/T, Storm Chasers LTD extended family tree.
Join regularly scheduled content streams including but not limited to live performance, artist Q&A, in-studio streams, Mario Kart tournaments, general tomfoolery and more from IIOI and beyond.
Have access to monthly downloadable recording sessions.
Watch play-through and instructional videos featuring members of IIOI and beyond
Receive exclusive updates from the band(s)
Enjoy upcoming podcast material scheduled and curated throughout 2020 and beyond!
Includes Discord benefits
Early access to updates, tickets, releases

Behind-the-scenes content
Vinyl Club - Tier 200
Limited (148 remaining)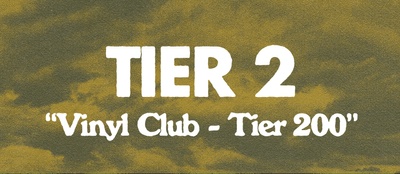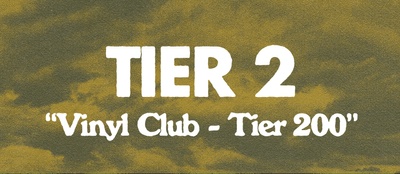 All Friends benefits, plus...

Receive a curated limited MONTHLY Vinyl Release from artists from the Storm Chasers LTD extended family (shipping is included in your subscription price!)

These pressings are not as limited as the $35 tier or may not include some of the extra goodies, but you'll still get a copy of the record shipped to your door each month!
Receive first access to exclusive merchandise

Receive an exclusive t-shirt, poster and/or unique merch item every once in awhile
Receive a 20% discount code which can be used on the Storm Chasers LTD web-store
Vote in patron-only polls to determine livestream set lists, album artwork, future Patreon content ideas and more.
Includes Discord benefits
Behind-the-scenes content

Early access to updates, tickets, releases

Behind-the-scenes content

Early access to updates, tickets, releases

Video tutorials & lessons
About The Storm Chasers LTD Community Record Label Project
Storm Chasers LTD was started in 2012 by Evan Weiss of the band Into It. Over It. in order to act as a community driven record release project, but since 2015 had remained mostly dormant. 

Fast forward to 2020.

Between the immediate community of bands that exist within Evan's reach (such as Into It. Over It., Pet Symmetry, Couplet and Their / They're / There) along with the broader Storm Chasers LTD family we have built an extensive community of creators and artists... All of whom are extremely active right now. 

This Patreon is the ability to connect with ALL of that. The ability to connect with all of us. 

Currently running 12 months strong -- Hitch a ride with our kooky family and get yourself some exclusive access to EVERYTHING we're working on now and in the future. This Patreon will provide you with the ability to connect directly with not just what IIOI, Pet Symmetry, Couplet and Their / They're / There are doing but also with the extended SCLTD family at large which extends about 15 members deep at this point. 

Together we are currently putting together exclusive content ranging from how-to's, podcasts, play throughs and private studio live streams to live performances, MONTHLY LIMITED VINYL RELEASES and much much more. 

We have also begun partnering with outside labels on limited pressings of records that have come out of our collective but are being released elsewhere. If you're a fan of any of our bands we'll make sure you get the most limited stuff. 

Help us choose our creative directions, make records WITH us and actively become a part of the family we've built here in Chicago, IL.

Thanks!

Here is the complete SCLTD Catalog, PAST AND UPCOMING as of April 2021

2013
STORM001 - KITTYHAWK - S/T 12"
STORM002 - PET SYMMETRY / DIKEMBE - SPLIT 7"
STORM003 - PET SYMMETRY - FIVE SONGS... CD

2014
STORM004 - INTO IT OVER IT - INTERSECTIONS LP
STORM005 - PAPERMOONS - NO LOVE - LP
STORM006 - INTO IT OVER IT - LIFE IS SUFFERING ZINE
STORM007 - SORORITY NOISE - FORGETTABLE LP

2015
STORM008 - THE JAZZ JUNE - THE MEDICINE 2XLP

2020
STORM009 - INTO IT OVER IT - HOME IS THE GIFT 7"
STORM010 - INTO IT OVER IT - LIVING UP TO LET YOU DOWN 7"
STORM011 - INTO IT OVER IT - CANADA SESSIONS 7"
STORM012 - INTO IT OVER IT - STANDARDS B SIDES 7"
STORM013 - THE PROGRESS - MERIT LP

2021
STORM014 - THE PROGRESS - GOLDEN STATE LP
STORM015 - PACEMAKER - LITTERBUG 7"
STORM016 - THE PROGRESS - MIDWEST PART ONE 7"
STORM017 - RACONES - "LIVE" LP
STORM018 - BY SURPRISE - COSMIC LATTE LP
STORM019 - RATBOYS - RATBOY EP LP
STORM020 - THE SEPTEMBER RELEASE COMING SOON
STORM021 - PET SYMMETRY - FUTURE SUITS LP
STORM022 - THE AUGUST RELEASE COMING SOON
STORM023 - INTO IT. OVER IT. - FIGURE (THE INSTRUMENTALS) LP
STORM024 - THE OCTOBER RELEASE COMING SOON
STORM025 - 2021 TBD
STORM026 - 2022 TBD
STORM027 - 2021 TBD
STORM028 - 2022 TBD
STORM029 - 2021 TBD
STORM030 - 2022 TBD
STORM031 - THE NOVEMBER RELEASE COMING SOON
STORM032 - 2021 TBD




Become a patron to
Unlock 501 exclusive posts
Get discounts to an online store
Connect via private message
Recent posts by The Storm Chasers LTD Community Record Label Project
How it works
Get started in 2 minutes